Mikes RC World in Bellingham Washington hosted their annual Snows Series. An eleven races series with three throw outs the total entry count for this series was 1,644 entries. This is the biggest winter race series in the northwest.
Jayson Tjepkema wrapped up the 1/10 4wd Open Buggy by race nine. "My Tekin RSX esc and 6.5 Gen2 motor combo worked flawless. Car ran very smooth with plenty of power to spare to clear the toughest jump section and for passing. This is my favorite indoor class and has some very tough competition and all around great guys."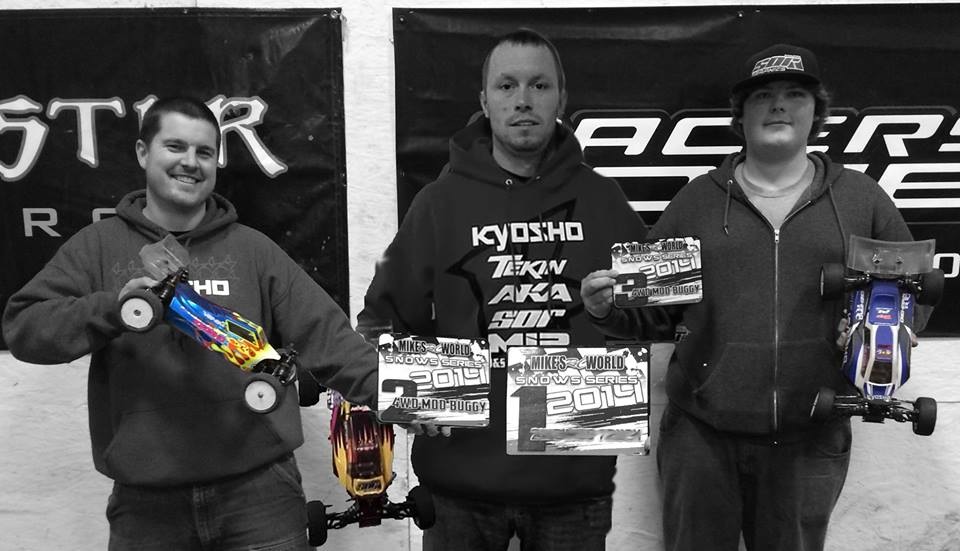 Jayson Tjepkema also ran in the 1/10 Mod Truck class. "I Couldn't be happier with my Tekin electronics. I used the Tekin RSX esc and Tekin 7.5 gen2 motor combo. That combo made the truck very controllable and still plenty of power to clear their biggest jumps. I did get a late start on the series with this class but still managed to take a respectable 3rd. This was also my first time running Mod Truck.