Back to work on the 2021 Bronco project! Bumpers, shock towers, skid plates, an awesome lighting system and body work. I chose a color and even had a custom graphic made by SOR Racing to finish off the look I was after. Clear windows from TAN woodworks allow for a more realistic look and I'll be able to show off the interior.
SHOCK TOWERS
The SOR Racing EPX towers for the Element Enduro platform are super nice. The towers themselves are machined aluminum, annodized black and include carbon fiber shock mount tabs. Plenty of mounting options are available and they are just what the Bronco needed to correct some rear suspension issues and they also work up front with the IFS system.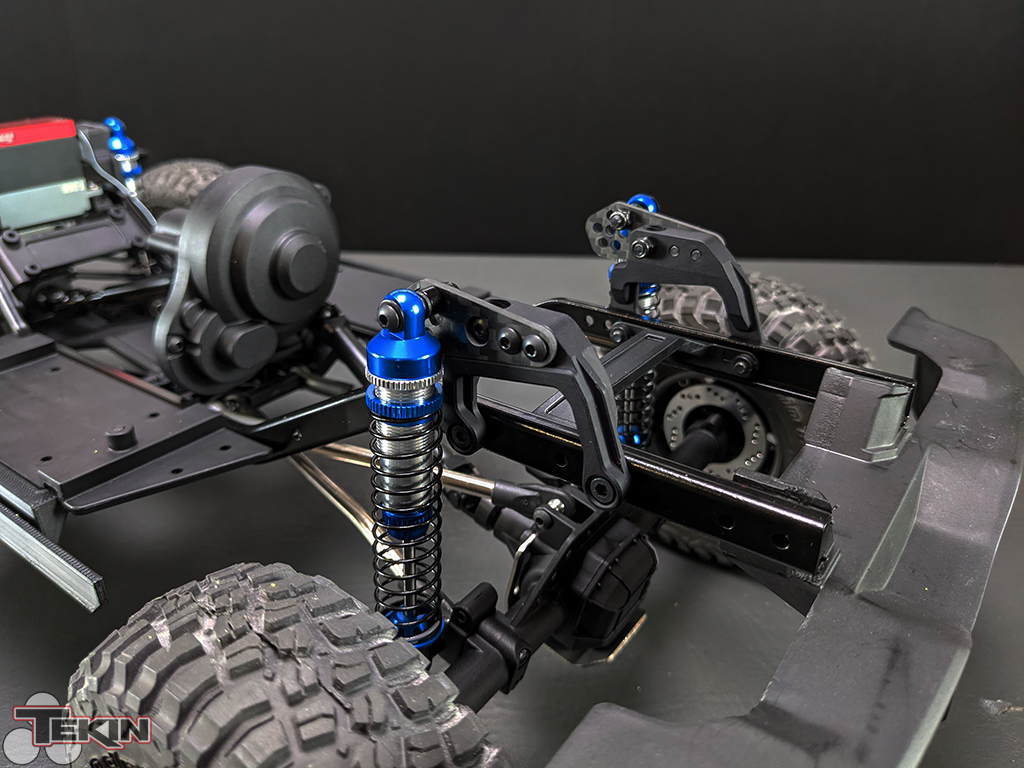 BUMPERS
More TRX-4 parts! The bumpers are very scale and look just like the real things. The body did have bumpers molded into it, but I hacked those off as I knew they wouldn't be used on this build. The rear mounted up pretty well with some mild trimming and the front needed a custom bracket. We designed and printed up a prototype and I am really happy with the final result.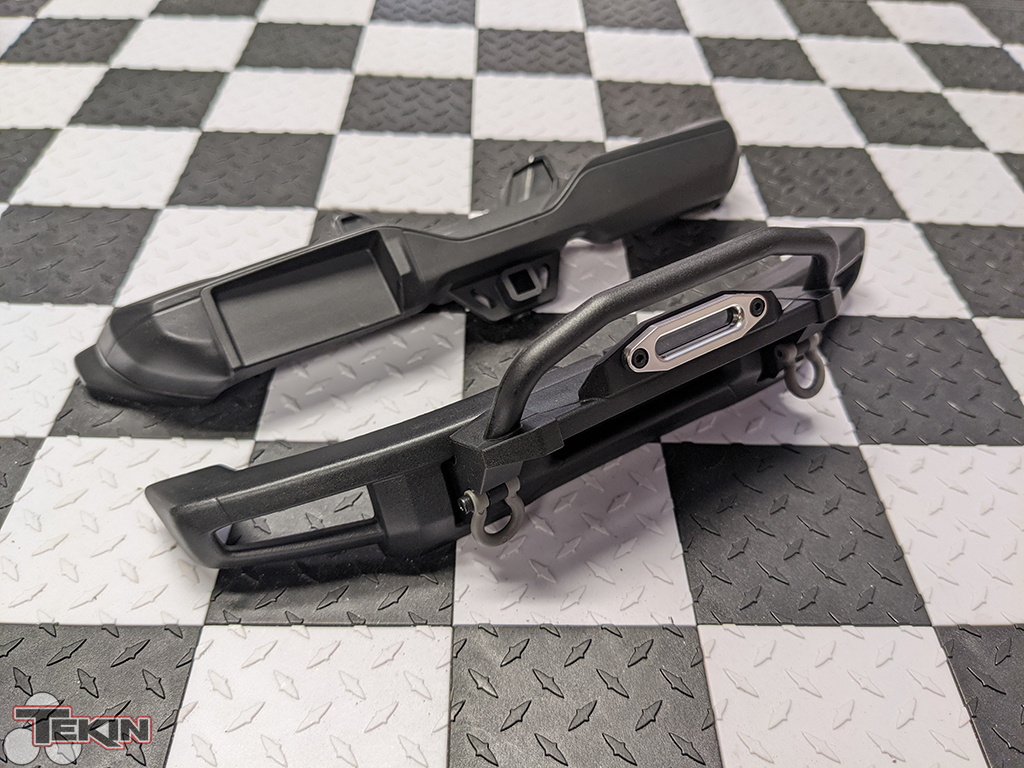 LIGHTING
Head and tail light assemblies are from the TRX-4 Bronco and the light kit is from LJF. This setup looks incredible and took some work to get it in the New Bright body, but all of it paid off in the end. The fog lights are from CCHand and fit perfectly with a very OEM look. Last but not least, the spare tire carrier from Club5 also has a lit 3rd brake light feature.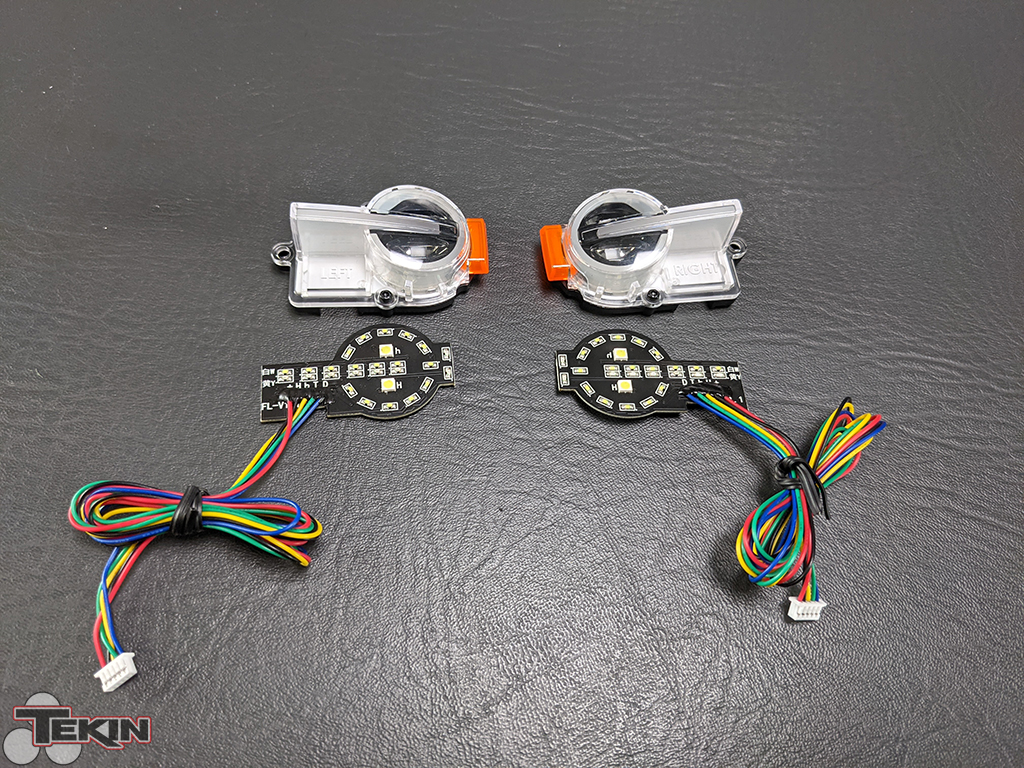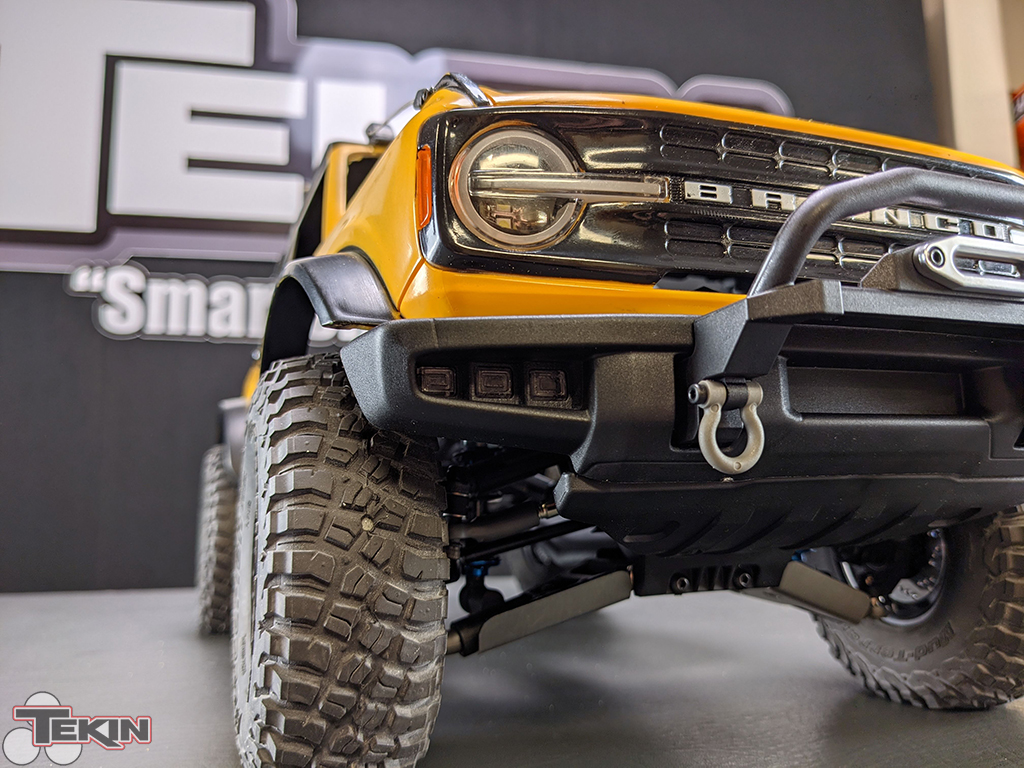 WINDOWS & INTERIOR
Clear windows are a must for a scale truck, there's no way I was going to rock black plastic. TAN Woodworks makes these window kits and they are a great template to start from. For the interior to save time and weight, I choose to cut up a Vanquish lexan interior for the Origin body. It fits decently after a good amount of trimming and should work great. Lastly, the dash is a custom designed part we printed on our Form3 resin printer. Now I just have to figure out how to mount all this stuff in.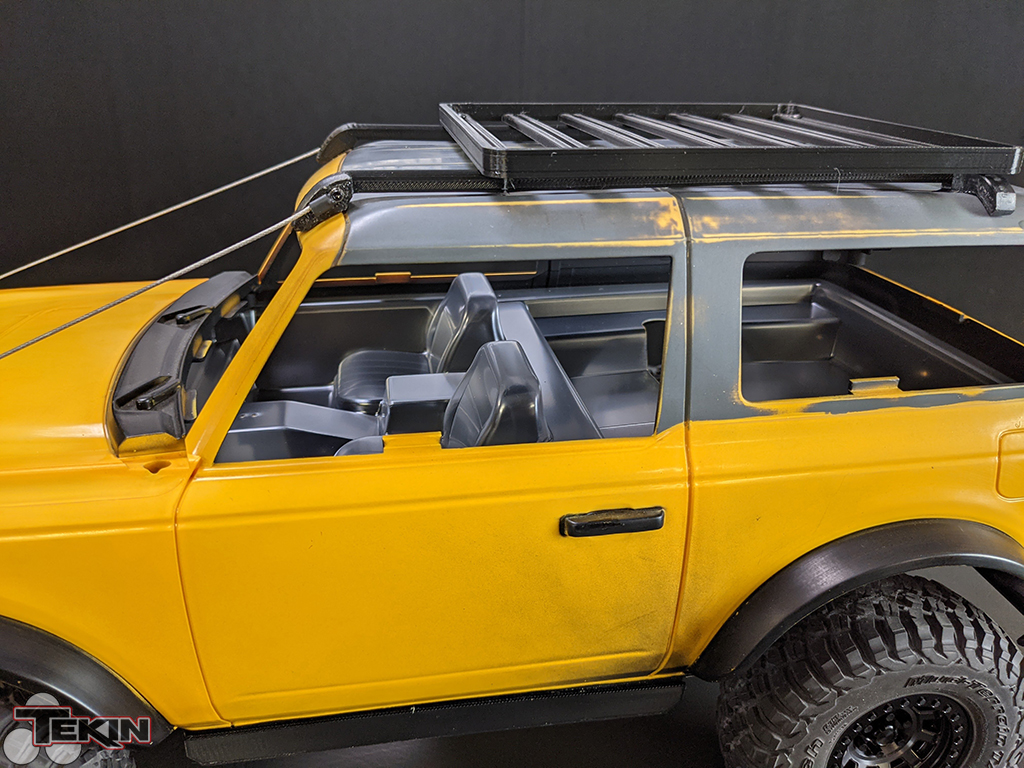 PAINT
Paint took me awhile to decide and I ended up going with Ford Cactus Grey. I ordered spray cans of actual auto body base coat, I figured that was the best way to get the color as close as possible to my favorite color offered on the 6th Gen Bronco. Sand, sand some more, prime, fill, sand and paint. It turned out pretty good for a spray can job in the garage. I finished it off with a custom stripe graphic that SOR Racing knocked out for me. What can I say, I just really like rallye style stripe graphics! Now I just need to get all the electronics in and wired.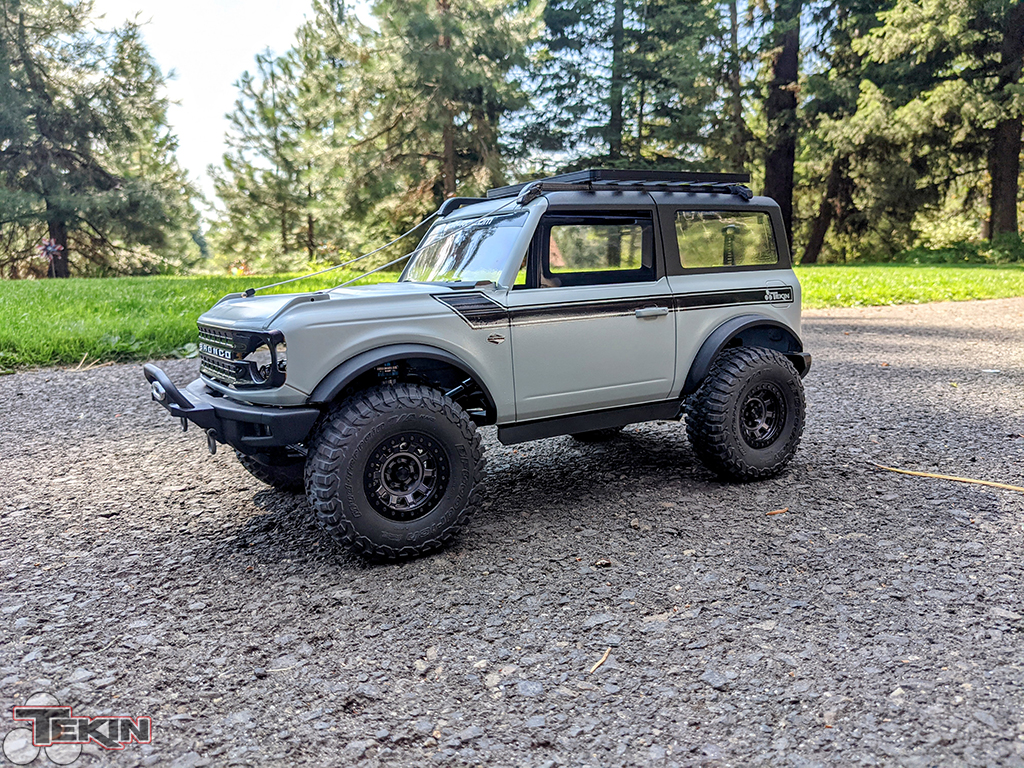 PARTS USED
Element RC
Enduro Builder's Kit

SOR Racing
EPX Shock Towers

Vanquish Products
1.9 KMC Tank Grey/Black
SLW Hubs Black
Incision Drive Shafts

Proline Racing
1.9 Class 1 BFG KM3 Mud Terrain

Crawler Innovations
4.5″ Lil Nova Heavy Comp/Firm

Knight Customs
IFS Brackets

Beef Tubes
1.9 SLW Brake Weights Aluminum

Artful Dodgers
Element A-Arm Skids

Traxxas
Bronco Bumpers
Bronco Headlights
Bronco Tail lights

LJF
Bronco Head and Tail light kit