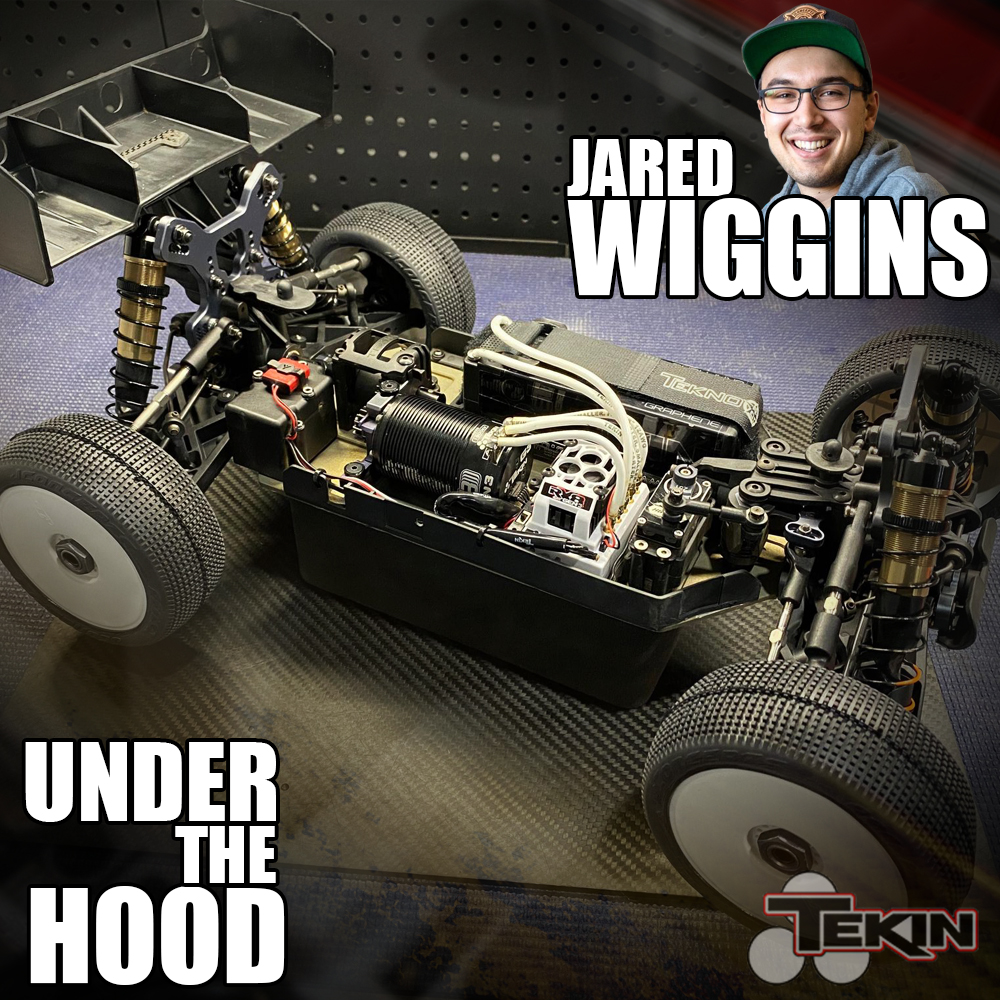 Let's take a look Under the Hood of Pro Tekin Team Driver Jared Wiggins! Jared's Tekno EB48 2.1 is dialed, to say the least. The Tekno cars have a very clean layout, which allows for nice installs and tidy wire routing and Jared's car is a very nice example!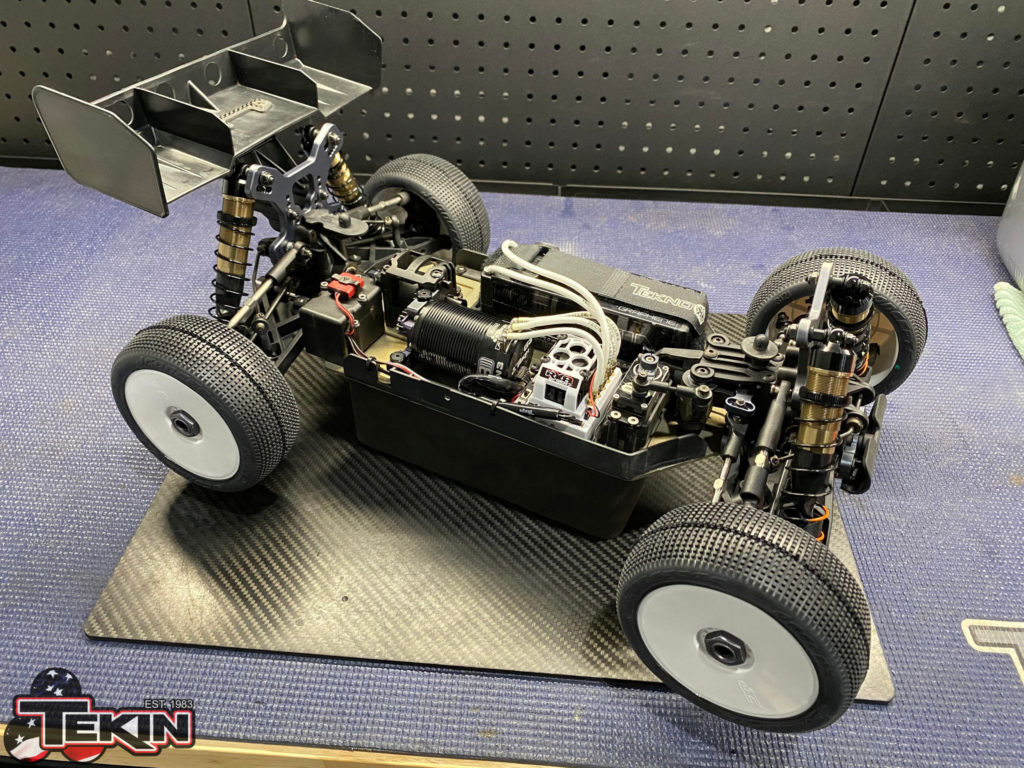 The RX8 GEN3 is paired here with a T8 GEN3 1900KV motor, which is our most popular 1:8 buggy system. The 1900KV provides massive torque if needed and I'll be honest, most of us dial the ESC power back a bit to hang onto this thing. Big power is awesome for sure, but smooth and consistent is the way of the Pros so take notes! Actually, we took notes for you so you can run Jared's exact ESC setup and see if it suits your driving style. Check out the setup sheet below and you can even download Jared's ESC file and flash it directly into your own RX8 GEN3!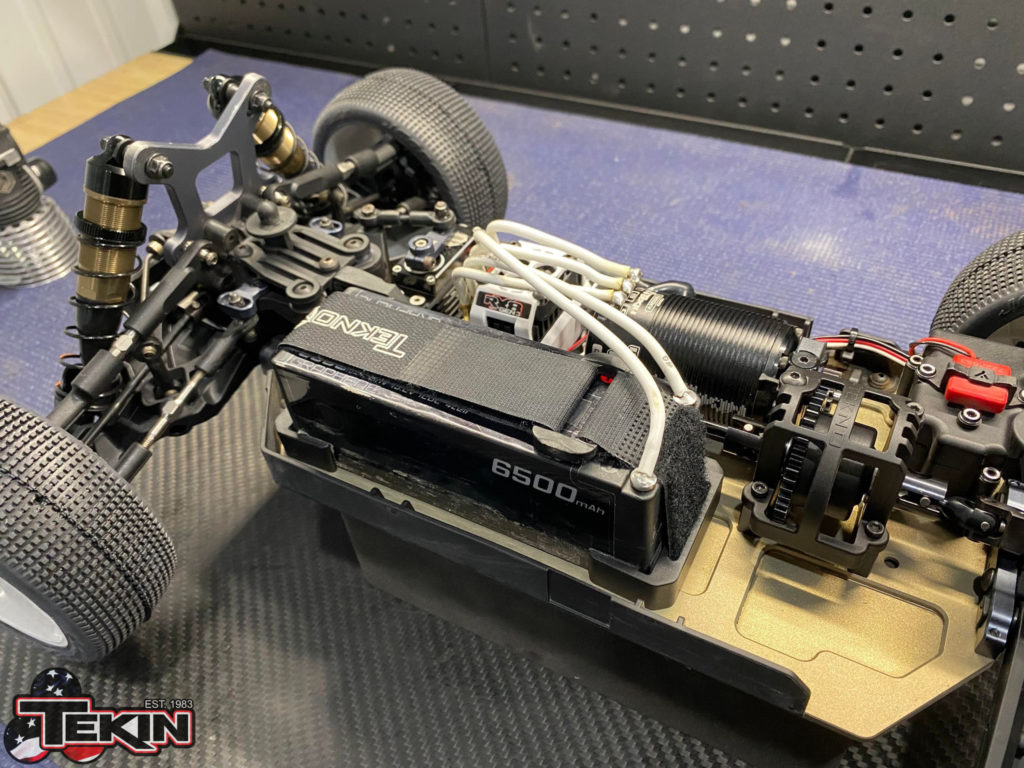 Feeding the RX8 T8 GEN3 system is our 4S 6500mAh Power Cell. We wanted to provide our Tekin users and team drivers with premium quality LiPo packs and the Power Cells deliver. LiHV capable, 5mm gold plated bullet connectors and quality cells all come together in this 4S pack to deliver peak performance and longevity. Less voltage drop over a run means consistent power and consistent power means easier to drive! White 12awg Tekin Flex Wire provides a low resistance path from battery to ESC to motor and brings the whole power system together.
SETUP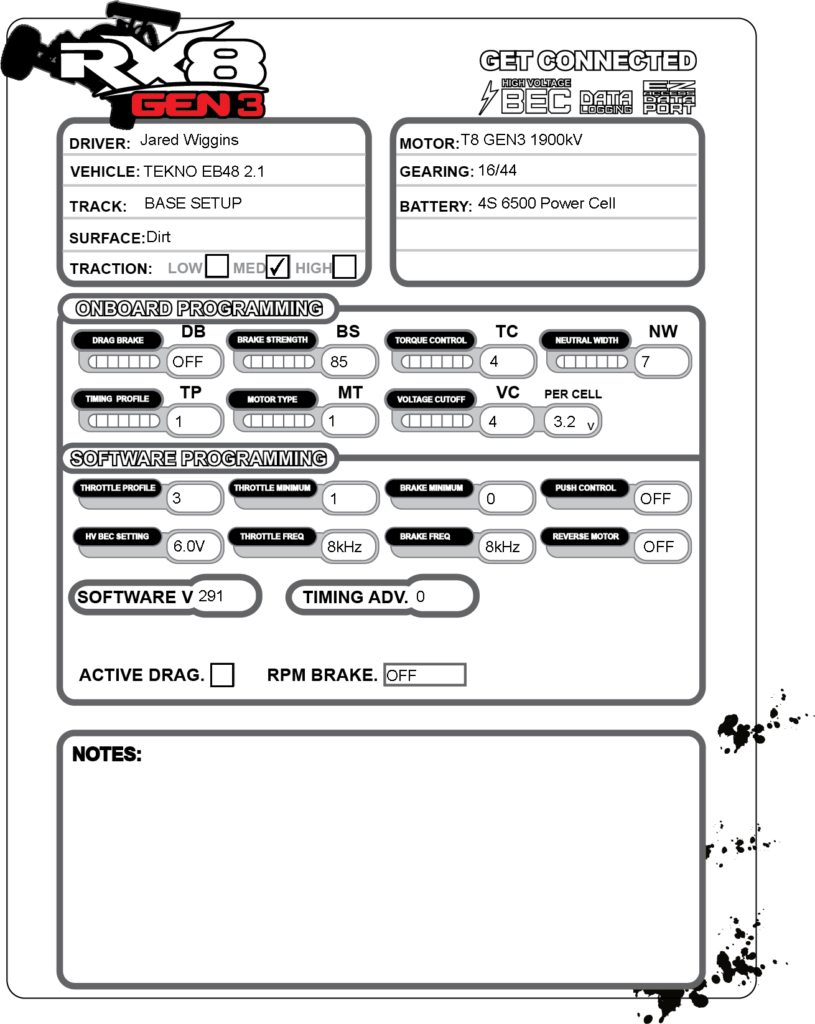 You can also download Jared's RX8 setup file and flash all the settings to your RX8 GEN3 with just a few clicks! Check out our team setups area!