The 2014 Cabin Fever RC Supercross took place this past weekend in Lewiston, Idaho to kick off the 2014 season for many northwest racers. Below freezing temperatures did not keep racers away from bringing in 170 entries.

In 1/8th ebuggy Nick Buechler would end up starting 3rd on the grid behind Tekin teammates Jayson Tjepkema and Jeremy Potter for Sunday after two tough qualifiers and one TQ run. Nick got off to a rough start in A1 but was able to come back to take the lead with a few minutes left and take the win. A2 was a battle for the lead almost the whole race until Nick was again able to take the lead with about a minute left and take the overall win with Tjepkema 2nd and Potter 3rd for a Tekin podium sweep. All 3 drivers chose the Tekin Rx8 Gen2 and T8 Gen2 motor line. Ty Campbell would take 4th just missing the podium spot. Nearly the entire A-main was running Tekin.

In 4wd mod buggy Nick put down two good runs on Saturday and took the TQ spot after two rounds of qualifying. Sunday would also go in Nick's favor as he was able to take the win in A1 and A2 to take the overall win using a Tekin RSX Esc and Redline Gen2 6.5 motor.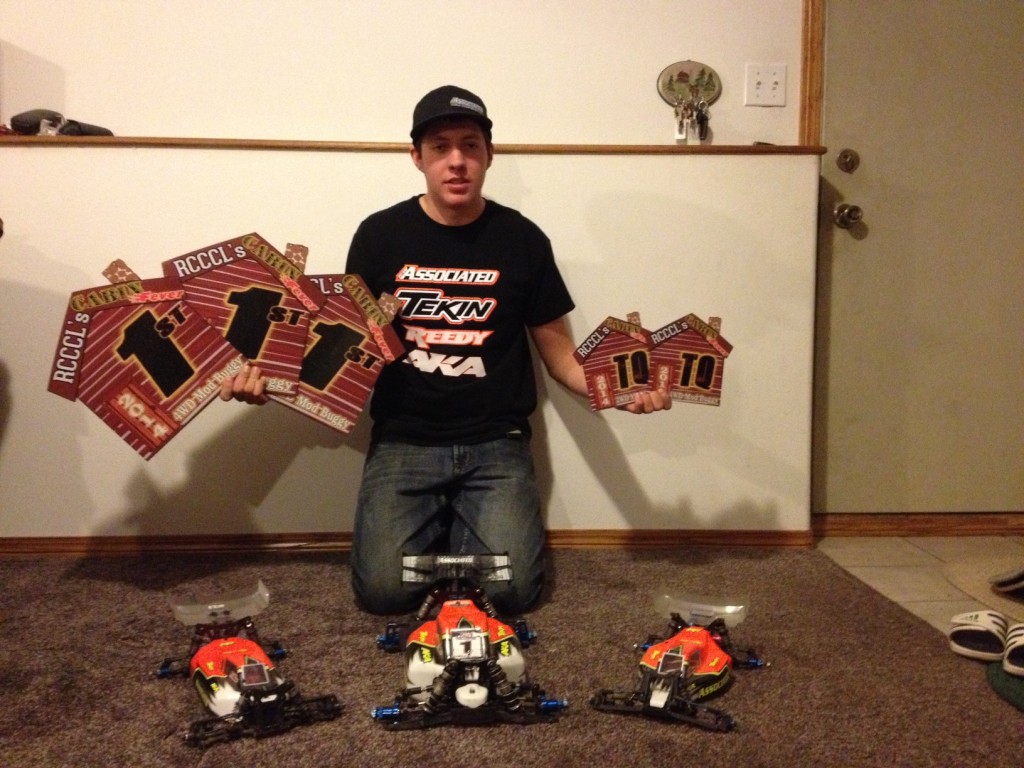 In 2wd mod buggy the first qualifier TQ was set by Nick. After a close back and fourth run by both drivers in the third qualifier, TQ would go to Nick. A1 and A2 consisted of some tight racing and multiple lead changes but Nick came out with the win in both to take the overall. Nick chose the Tekin RS Gen2 and 8.5 Gen2 Redline motor.
Ty Campbell would lay it down in the 4wd Sc. Ty's TLR/Mip Rx8 Gen2 Pro 4 HD 4300kv truck would go onto take the overall Tq for the event and pull out the win over a stacked field of competition.