This past weekend was the 2014 Outback Shootout held at the Outback Raceway better known as A-Main Hobbies. The indoor facility has some of the best dirt on the west coast and played host to a record 281 entries over the weekend. If you ever get the chance to check out this facility or Silver Dollar Raceway which is their outdoor track, do yourself a favor and make the trip!
Pro 2 Mod SC class was dominated by Tekin power. Young and recently signed Drew Lorenzo took the overall Tq honors! We say young because this kid is 11 years old and is really someone to look to in the future. His attitude is nothing more than pure fun 100% of the time! Tekin teammate Jason "Mo" Moberly would take Q2 with Tekin powered Kyle Layton Q3, Terry Wickum Q4,  and Tekin team manager Randy Pike Q5. From the tone Lorenzo would lead is out but make a bobble under the timing and scoring tower letting a few of drivers by.  A few more small mistakes by the top 3 as time went on would allow Randy Pike to take P2 and begin chasing down teammate Jason Mobelry. With less than 45 seconds to go a few back markers would slow Moblery's pace allowing Pike to close in on the last few corners for a go but Moberly would have none of it holding off Pike for the win. Tekin would dominate the podium and top 5 spots! Watch the main here!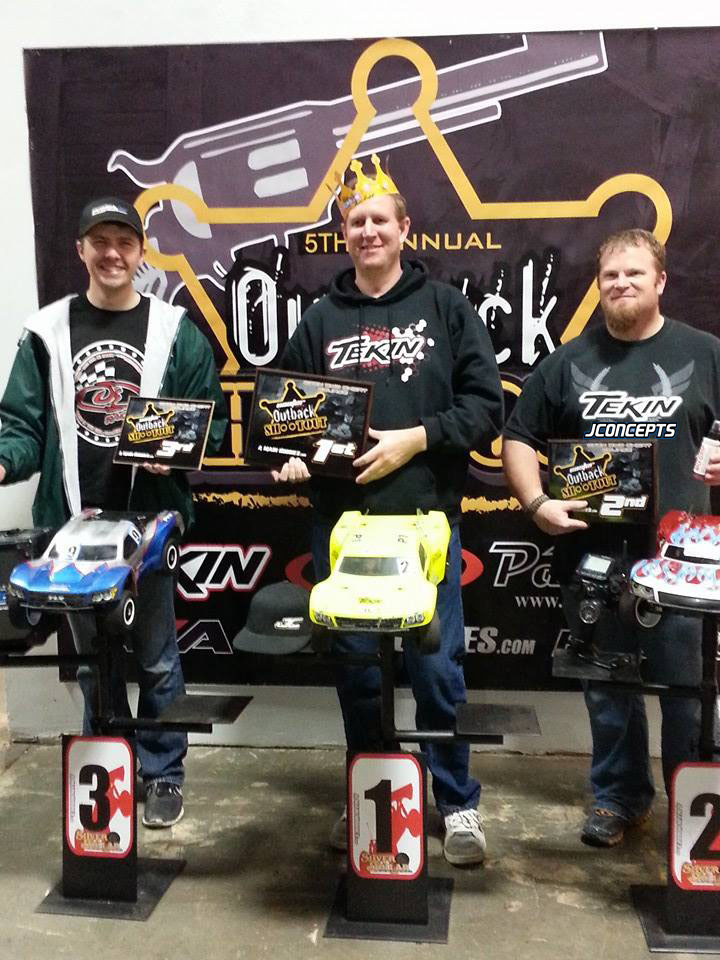 Moberly and Pike chose the Tekin Rsx esc with Kerndt using a Tekin RS Gen2. Moberly ran the Pro 2 5100kv, Pike chose a Redline Gen2 13.5, and Kerndty a Redline Gen2 8.5 motor.
Tekin factory driver Justin Moon would battle it out in the 2wd Mod buggy class from his Q5 position to attempt to defend his 2013 Outback Shootout title. It would be tough and he'd have a chance but Eric Albano(AE) would simply be too far gone with Moon running out of time. Justin would take a well earned 2nd place running his Tekin RSX Redline Gen2 7.5 powered Serpent buggy to a P2 podium spot.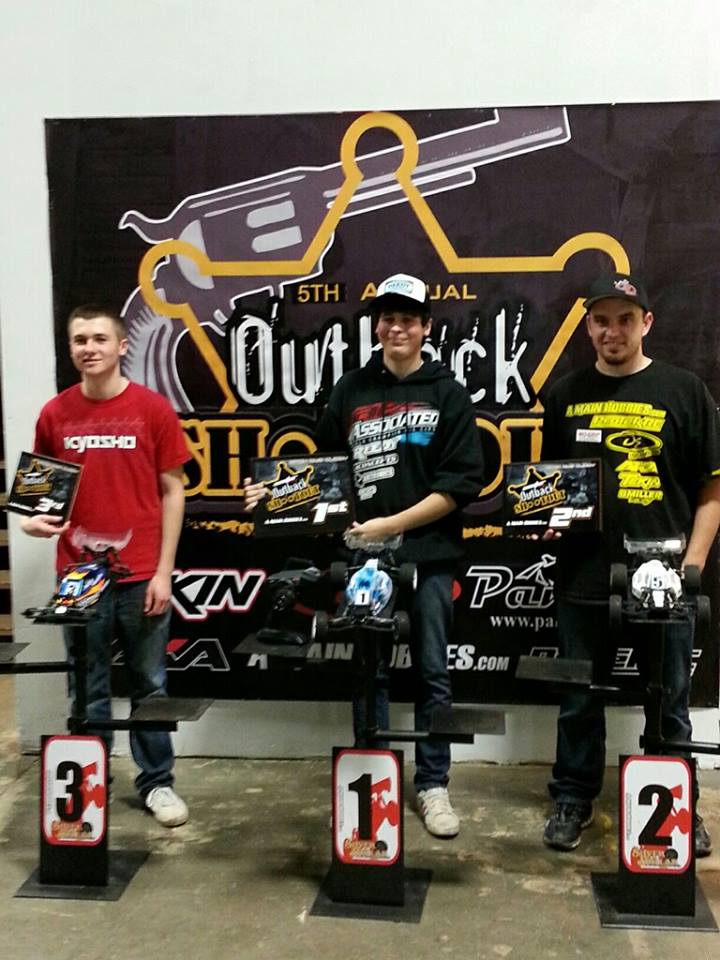 The Pro 4 4wd Sc class was also full of Tekin Rx8 esc's and Pro 4 motors. Tekin's own Austin Blair would take the overall Tq followed by Tekin powered Lou Figueria in Q2. From the tone the two would be no further away than about 20 feet on any given lap. Finally a few bobbles from Figueria would give Blair some breathing room allowing him to take the win, with Figueria 2nd. Both drivers chose the Tekin Rx8 Gen2 esc and Pro4HD 4300kv motor.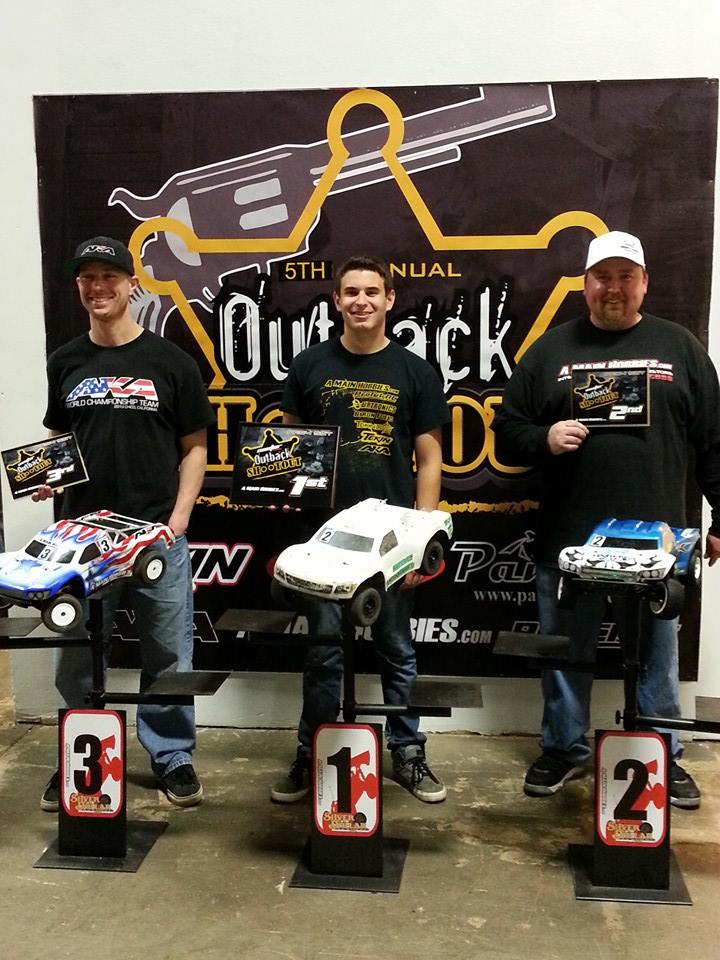 This year the Shootout hosted a 1/8 E-buggy Lite class. Tekin would take the win here as well with the same characters from the 4wd SC class!  Austin Blair would be your overall Tq with Figueria 2nd. The two would again battle it out for the win with the results being the same in the end. Drew Lorenzo would take 3rd.