Warehouse 3 hosted the Short Course Showdown series Rd5. Hosted by the world renowned Scotty Ernst the SC Showdown series has been touted as some of the most fun events to attend. Known for great racing, great atmosphere and great prizes from the series sponsors.
Tekin powered Chris "18" Wheeler was in attendance racing the Pro2 SC class and 2wd Mod buggy with his Tekin equipped TLR vehicles.
In Pro 2 every heat was a close race with Brian Kinwald and Wheeler would hold TQ till round 3 when Brian would put in a perfect run to beat his time by 2 seconds. In round 4 Wheeler had the pace to beat the time posted but with heads up qualifying the battling for position would slow our pace down. Wheeler would end up qualifying second overall.
In the main Wheeler would get out to a good start and was following Kinwald waiting for an opportunity to pass, unfortunately Wheeler would bobble a bit and let Spencer Rivkin by into the 2nd spot. At this point while Wheeler was in 3rd he would tangle with 4th and end up at the back of the pack. Chris managed to pick his way through the field back up to 3rd. Kinwald and Rivkin then had a very large lead but with them battling each other Wheeler was able to catch back up to them and at least make it a race but then caught a corner dot when trying to look for an inside pass on Rivkin and rolled it over and would have to settle for 3rd.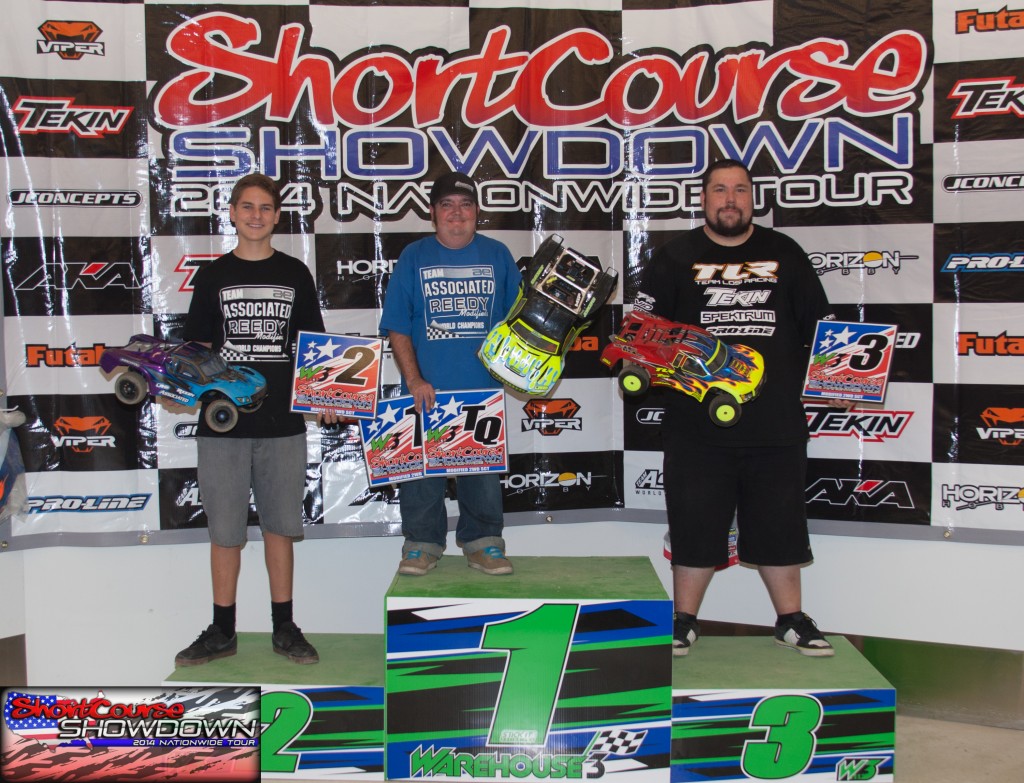 Chris chose the Tekin RSX and Redline 6.5 Gen2 motor to power his TLR SCT 2.0 Pro 2 truck.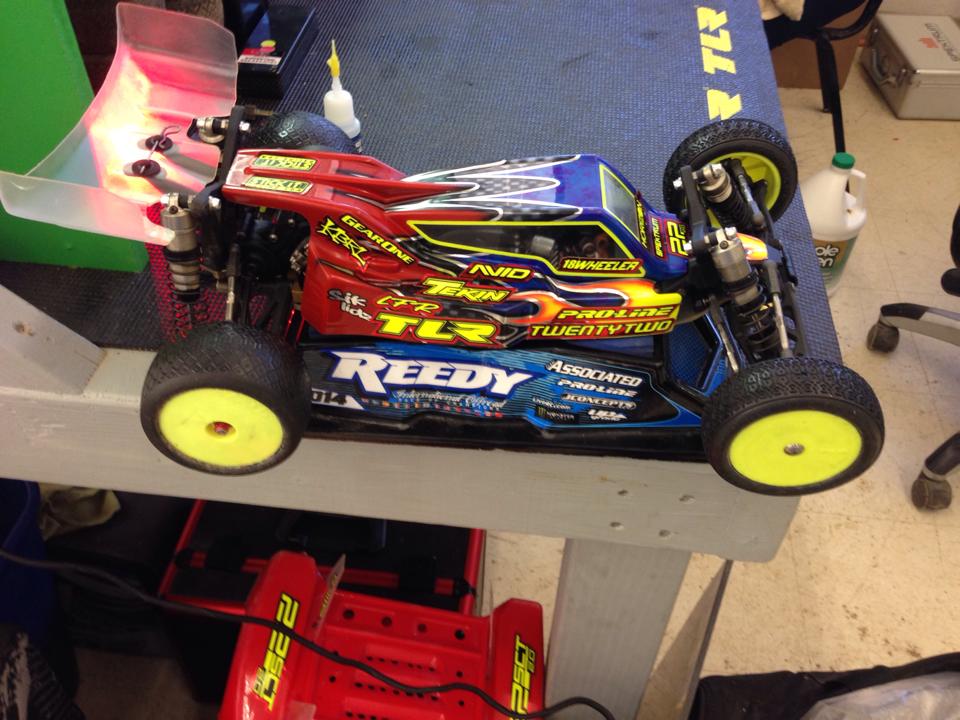 Starting from 4th on the grid Chris stayed patient and managed to move up into 3rd within the first few laps then 2nd soon after that. Wheeler was able to keep the leader, which at this point was Spencer Rivkin in his sights for most of the race pulling a decent gap on 3rd place. Chris began to make some minor mistakes trying to push to catch Rivkin and this allowed 3rd place Tommy Hinz to catch up. They battled for about the last 2 minutes of the race and on the last lap would be side by side entering the sweeper before the finish line and would cross the line at nearly the same time but Chris would hold on for 2nd place.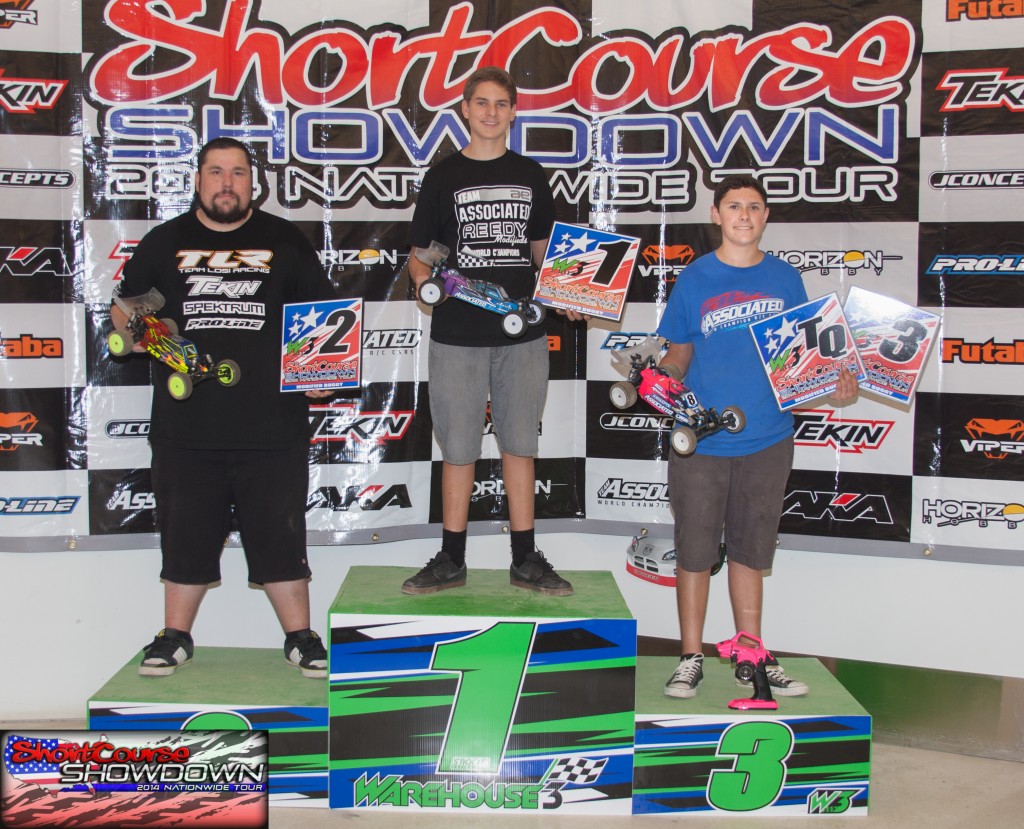 Chris chose the Tekin RSX and Redline 7.5 for to power his TLR 22.0 buggy to the podium.