Tekin drivers were out in force at the Fall Brawl hosted at the Badlands RC facility.
Ryan Lutz, Max Flurer, John McGinty III and Griffin Hanna were all dicing for Tq bragging rights in the 1/8 E buggy class. Lutz would take top honors taking the overall Tq going into the mains.  After the dust settled Ryan Lutz woudl take the overall win joined by Tekin teammates Max Flurer in 2nd and Griffin Hanna in 3rd. All 3 drivers were using the award winning Tekin Rx8 Gen2 esc and T8 Gen2 motors adjusted as necessary with the Tekin Hotwire Gen2.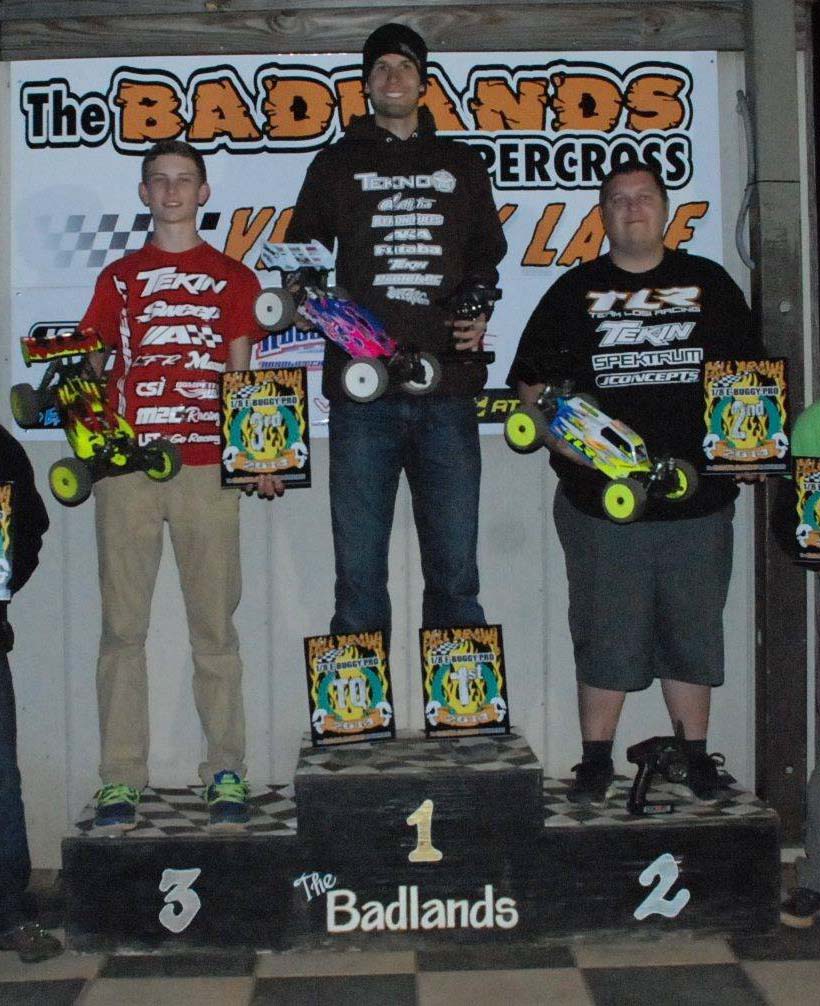 The 4wd SC Class had Max Flurer taking the overall Tq. Flurer and Lutz would battle it out all race finishing 1-2 with Lutz taking his second win, followed by Flurer in 2nd. Both drivers were using the Tekin Rx8 Gen2 and Pro4 line of motors, adjusted as necessary by the Tekin Hotwire Gen2.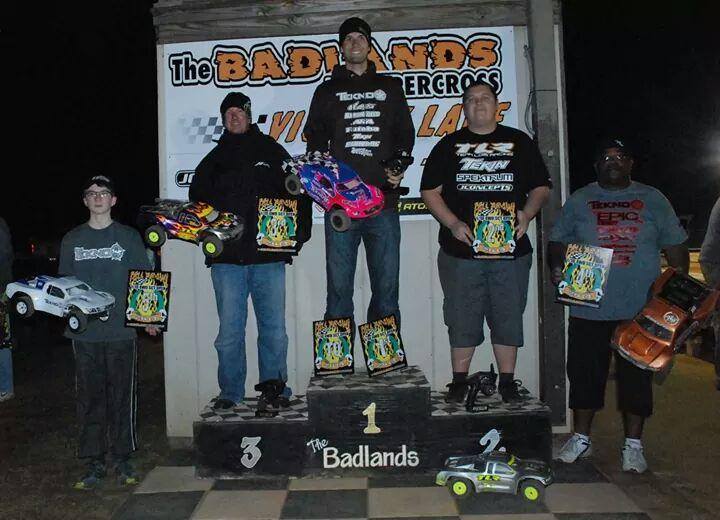 2wd Mod buggy was also held at the Fall Brawl and proved nothing short of exciting. John Michael McGinty III would take the overall Tq and do battle with Collin Hanna for the overall win. Both Tekin drivers would put in fast laps but Hanna would take the win over McGinty this day. The Tekin powered duo would share the podium going 1-2. Both drivers chose the Tekin RSX esc and Redline Gen2 motors with Tekin Hotwire Gen2 precision.