On Saturday December 6th, AMS raceway hosted their annual Toys for Tots race.
In 1:8 E Buggy it was back and fourth between Nick Vasquez and Kevin Morales fighting for TQ. In the 3rd round Morales ended up taking TQ with a 14/5:08 run. Morales ran uncontested during the main to take the win, followed by team Tekin drivers Brad Rippee and Nick Vasquez. All 3 drivers would run the Tekin Rx8 Gen2 and T8 Gen2 motor/esc systems.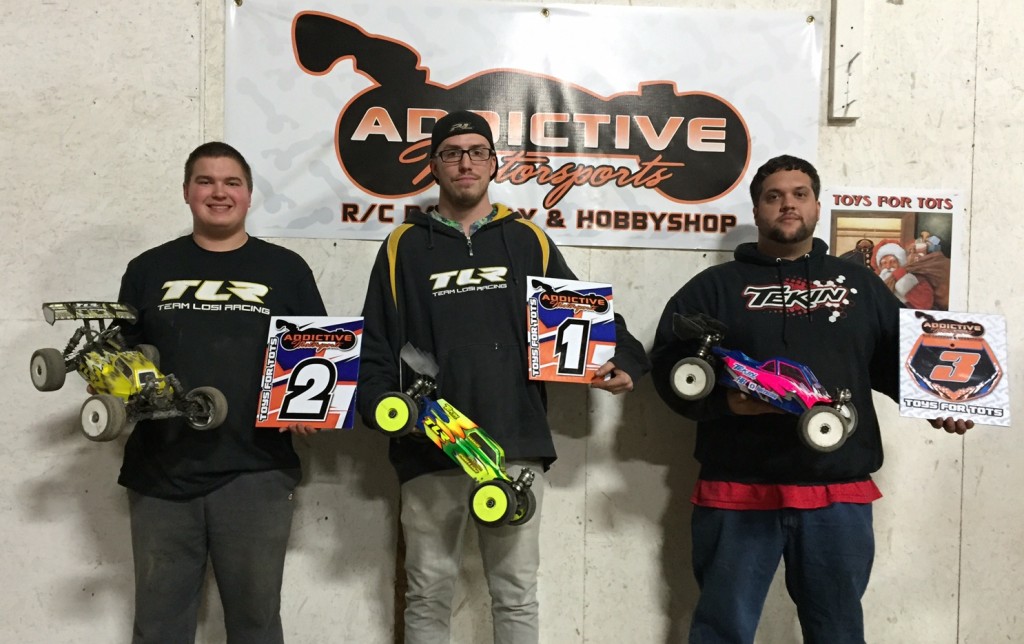 Kevin would take the win in the Pro2 SC Truck division. Kevin says  "My Tekin powered TLR 22 SCT 2.0 MM was on rails all day and had tons of smooth power to take the TQ overall. I ran smooth in the main and ended up taking the win from wire to wire. My Tekin electronics ran consistent and smooth all day! I also want to thank TLR, Horizon Hobbies, Tekin, Proline, and Darkside Designs for all of the continued support!"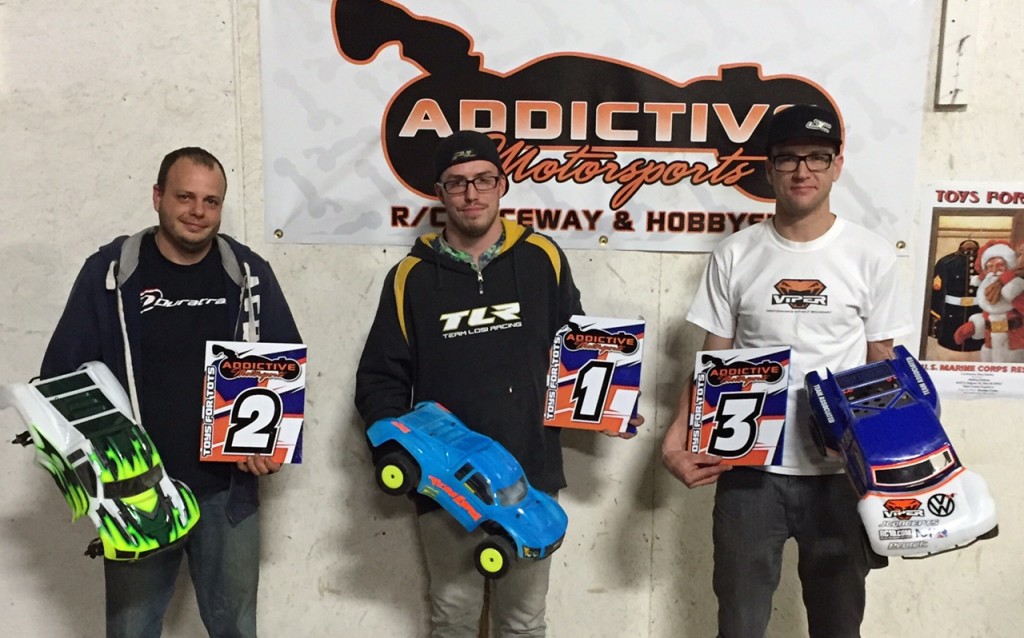 Nick Vasquez would also take the win in the 4wd Mod Buggy class running his Tekin RSX Redline Gen2 powered HotBodies D413 buggy.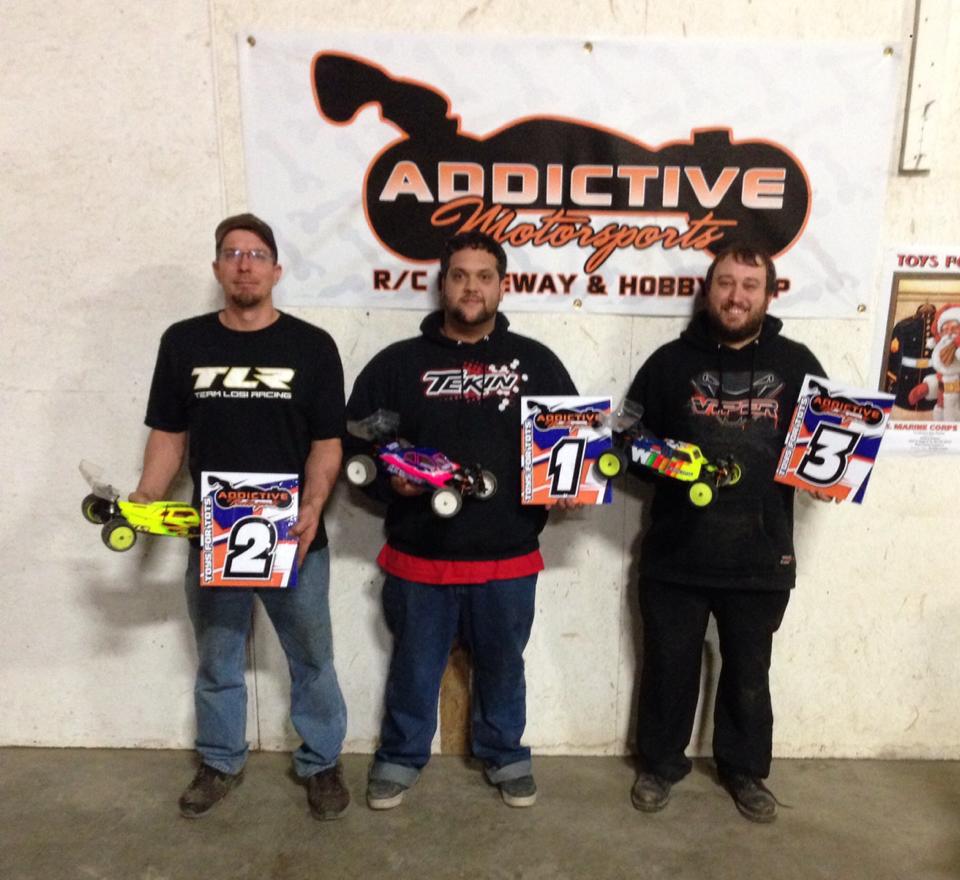 Kevin would also take 2nd in Mod ST Truck behind Dakota Phend.