This last weekend saw the running of the final round of the South African 1/10th Electric Off Road Nationals.  It's a series of 5 events with 4 of the events to count towards national ranking. This final event was to be held at the Ultra Raceway facility in Pretoria, South Africa.
Jonathan Ment and his son Jarod would compete in multiple classes. Jarod would prove quick right out of the gate posting multiple Tq runs with as much a 20 seconds on the field in the 2wd Stock Buggy class.  2wd Short Course would also see Jarod on top of the qualifying order with Tq runs in this class also.  Father Jonathan would take note from his son and put in a Tq run in the 4wd SC Truck class lapping the field twice on the first run of the day. Wrapping up qualifying would have Jarod Tq in 2wd Stock buggy, 2wd SC Truck, 10th in 2wd Mod buggy(with his stock car), Jonathan sitting Tq in 4wd SC, 9th in 2wd Mod Buggy, and 8th in 4wd Mod Buggy respectively.
Mains day would prove the duo's continue success. Jarod was first up with his stock TLR 22 2wd buggy with a flawless run giving him his first win for the day.  Up again up with his 2wd Short Course, another win for the day! Next up Jonathan and and his 4wd Short Course, a win again!  3 races, 3 wins!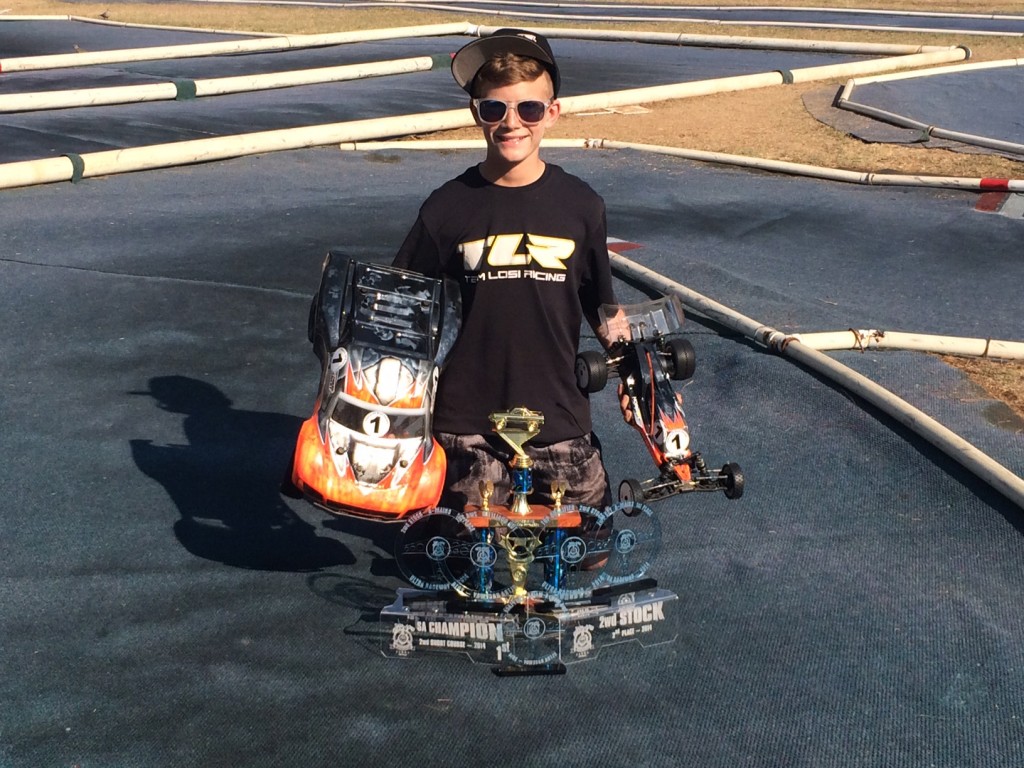 2wd Mod Buggy was up and had both Jarod and Jonathan starting from the back of the field. Jarod running his stock buggy in the 2wd Mod buggy class would put on a show. Starting from last on the grid, he would set a pace that would allow him to pick of the competition getting up to 2nd place just 10 seconds behind the leader. This was impressive considering it was his stock buggy in the mod class.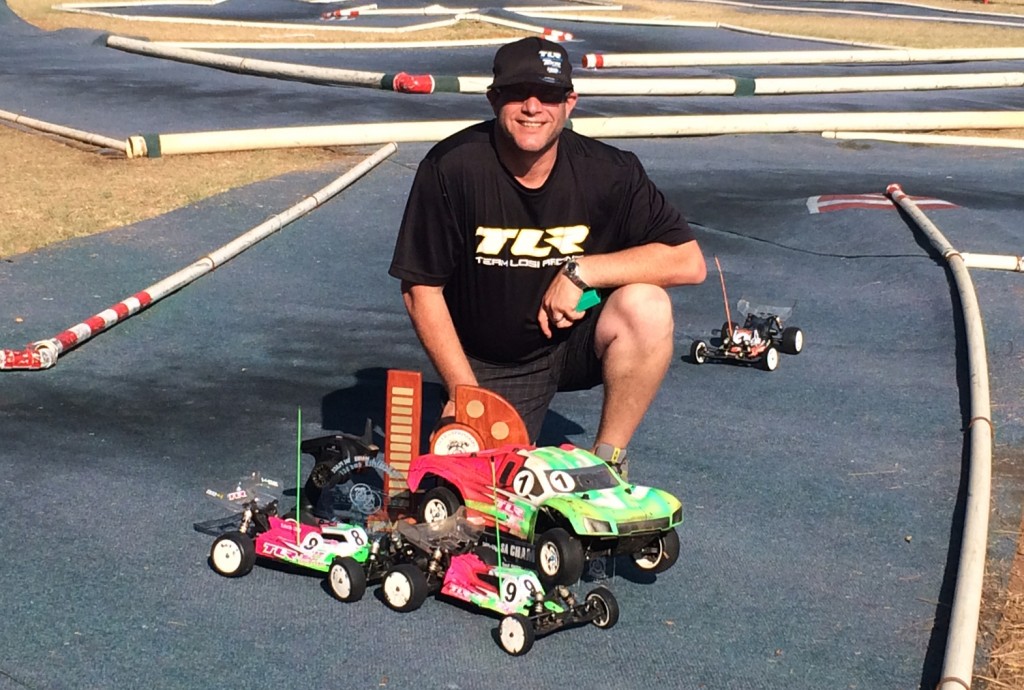 Overall results:
Jarod Ment: TQ and Win 2wd Stock, TQ and Win 2wd Short Course, 2nd Overall for 2wd Mod (with a stock car and motor!)
Jarod chose the Tekin RS Pro and Redline Gen2 motors to power his wins.
Jonathan Ment: TQ and Win 4wd Short Course, 6th Overall for 2wd Mod, 6th Overall for 4wd Mod
Jonathan chose the Rx8 Gen2 Esc, and Pro4 HD motors to get his wins.