This weekend was the first of 6 stops for the Northwest Championship Tour held in Wenatchee, Wa. Weather was a perfect 75 and sunshine for the weekend of racing on the loamy outdoor track. 198 entries for the weekend. Tekin factory driver Nick Buechler put in a stellar performance it kick off the series.
1/8 E-buggy as usual this was one of the largest and most competitive classes with nearly 40 entries. Nick Buechler was able to take the TQ spot on Saturday with a 1 and 2 on the tiebreaker. In A1 Buechler was able to get a clean start and not look back to take the win by over 5 seconds. A2 was looking good early until Nick's body mount broke forcing him to eventually pull off. In A3 Buechler would find himself back in 4th mid race but charged up to 2nd and made a pass for the lead and overall win on the final lap! Tekin Rx8 Gen2 esc's and T8 Gen2 motors were the power items in Nicks car.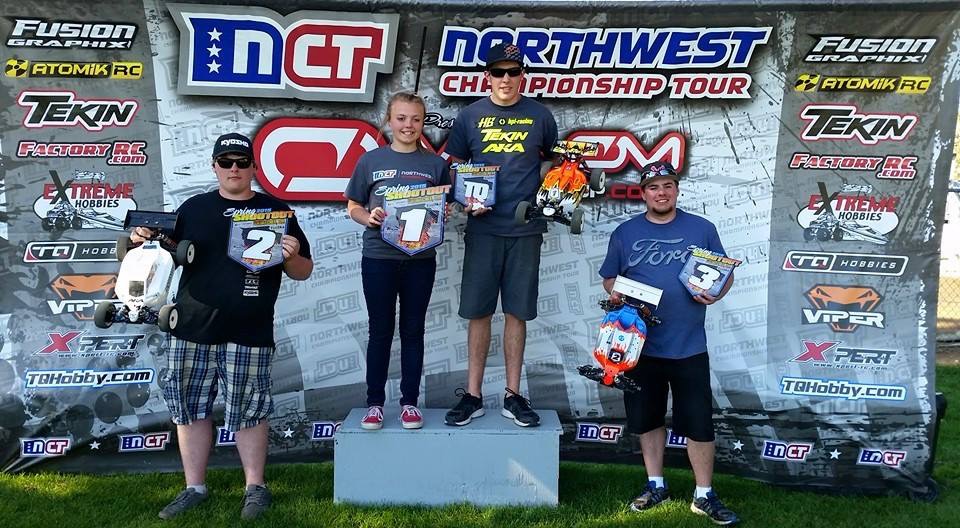 1/10 4wd mod buggy came in with 29 entries in this class. Buechler would just miss out on TQ to Kyosho's Jesse Munn and put his Tekin powered  D413 2nd on the grid. In A1 the two would batte most of the race but Jesse would take the win by 3 seconds over Buechler. A2 was another close race the whole 6 minutes and Buechler would come away with the win. A3 Buechler would pull away early and never look back to take the overall win. Nick chose the Tekin RSX esc and Redline Gen2 to power him to the top spot.