This past weekend marked the 2nd Annual Northwest Buggy Championships in Pasco, Washington. The smooth and fast clay track in Pasco always provides close racing action and once again did not disappoint with many of the region's fastest 1/8 and 1/10 drivers looking to claim the top step.
In 4wd Buggy it was Tekin Drivers Nick Buechler and Tekin C.S. Manager Jeremy Potter who would start 1-2 with their Tekin RSX/Redline Gen 2 powered HB D413's. A1 would be all Buechler as Potter would be forced to retire early in the race with a mechanical issue. In A2 Potter would jump ahead, but a slight bobble on the landing of the step down allowed Buechler by where he would fend off 2 attacks from Potter on the very last lap to take A2 and the overall victory. In A3 with clear track in front of him, Potter would take the win convincingly and seal up a 1-2 finish for the Tekin duo.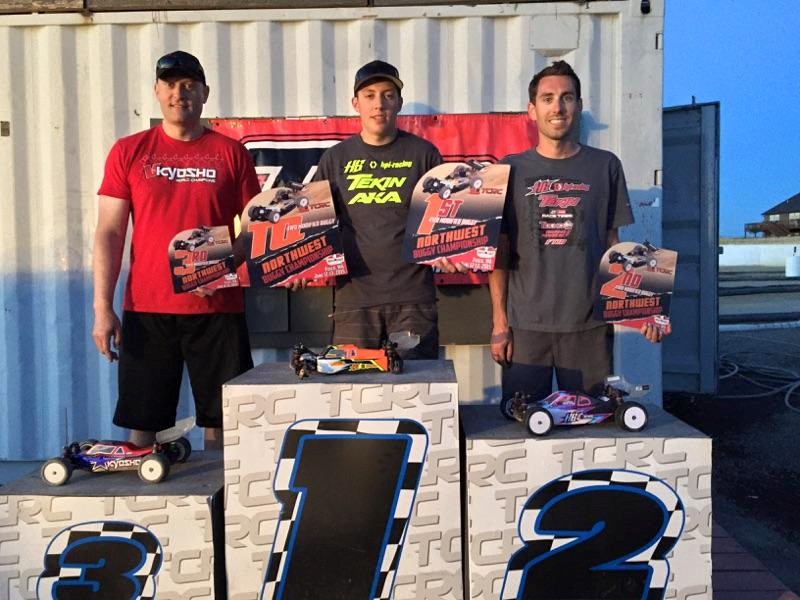 In the 1/8 E-Buggy class it would once again be the Tekin RX8 Gen 2/T8 Gen 2 powered Hot Bodies rides of Buechler and Potter 1st and 2nd on the grid after qualifying. In A1, Potter would find his way around Buechler early on and from there a 3-Car freight train would ensue for most of the race. Late in the race Buechler would slip to 3rd with Potter taking the A1 win. In A2 much like A1, Potter would jump past Buechler early, but Buechler would storm back to take the lead, however a mistake on his part was all Potter needed to slip by and run away with A2 and the overall victory. In A3, Buechler would make a costly mistake allowing privateer Derek Rasheed to take over the lead. Buechler would give it everything he had, but would fall short in the end. Giving Rasheed A3 and a 2nd place overall with Buechler rounding out the podium in 3rd.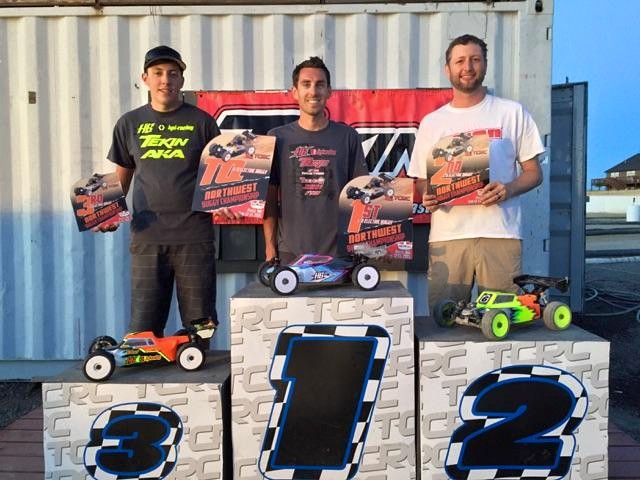 The Northwest Buggy Championships also presents a special "King of the Hill" award for the driver with the two best combined class scores out of all the buggy classes offered up. With his 1-2 finishes, Jeremy Potter would take home the award putting a stamp on a great weekend.