March 15th 2014 Knoxville Tennessee hosted the Tennessee State Championship race with over 150 entries total.
Tekin driver Mark Moon would adjust to the hard packed clay track setting an early Tq run down in round one in 2wd Mod SCT that would hold strong all day. Moon would go onto win the A in 2wd Mod SCT lapping the field. Mark chose a Tekin RSX esc and Redline Gen2 7.5 motor, programmed with the new Hotwire 2.0.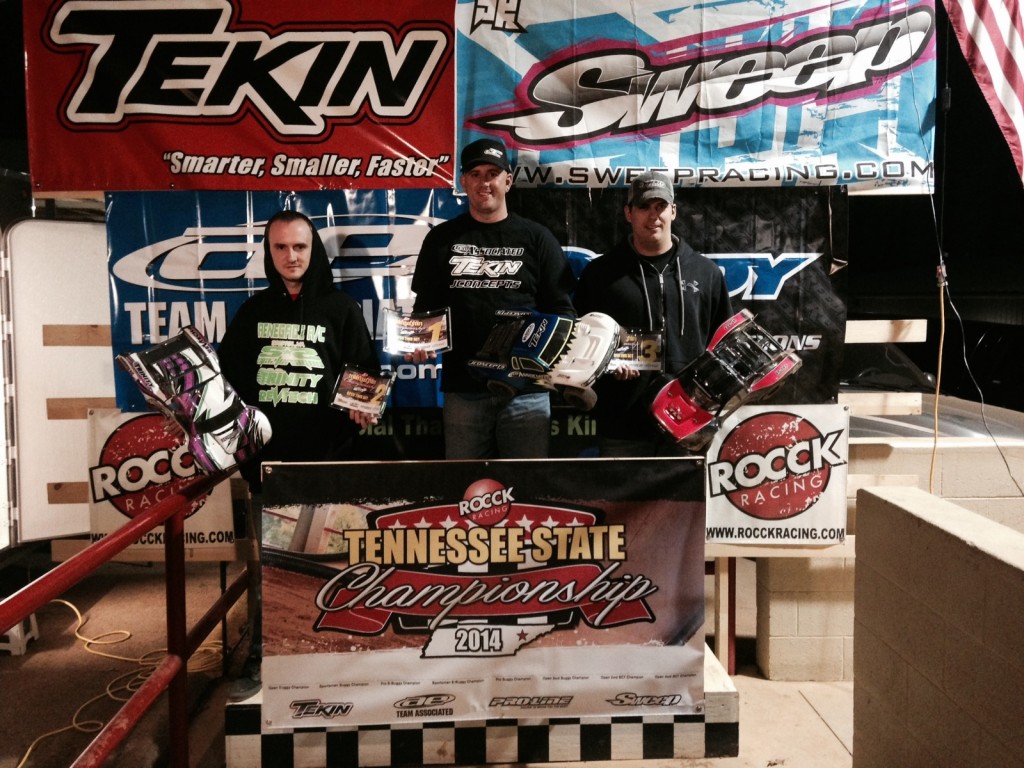 In 2wd buggy Tekin powered Mark Moon would start 3rd on the grid. The 10 min A-main was a endurance race on the large 1/8 scale layout. Moon pushed hard and fell short by a half a second for the win. Under the hood of the winners car John Blankenship, a Tekin RS Pro and a 7.5 Tekin Gen 2 motor! Mark chose a Tekin 7.5 and Tekin Rsx esc's programed with the new Hotwire 2.0.