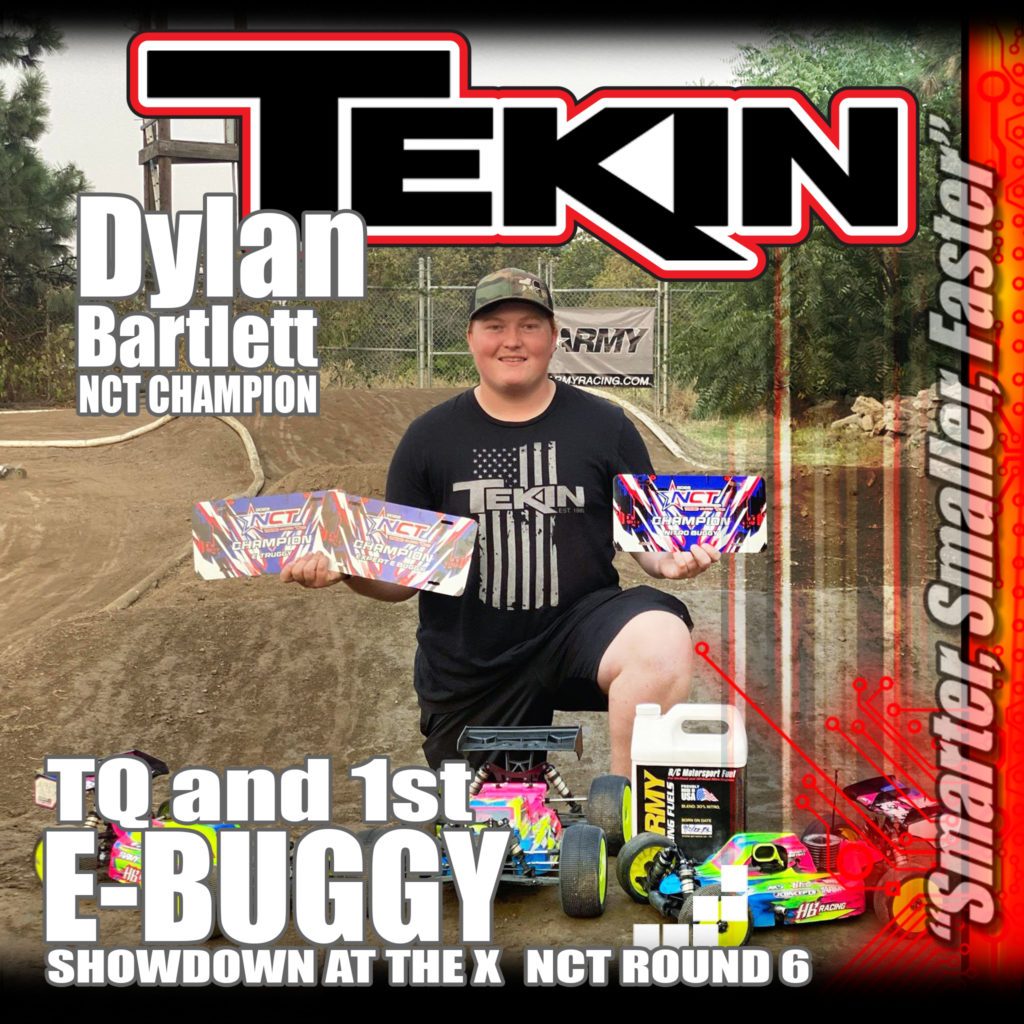 Dylan Bartlett, 2022 Northwest Championship Tour Champion! Dylan won the series overall in not one, not two, but THREE classes this season.
1/8 Expert E-Buggy Champ.
1/8 E-Truggy Champ.
1/8 Expert Nitro Buggy Champ.
Dylan charged hard all season and with consistent finishes brought home the hardware in 3 of the most competitive classes in the Northwest.
Dylan's E-819RS is actually running a custom 1ARMY chassis, allowing for a balanced electronic and battery layout. The motor is now up front on the left side, the ESC is turned long ways and saddle pack 2S configuration all keep weight closer to the center line and allow for super clear wire routing. Twin Tekin 6200 Power Cells provide the power for the RX8 GEN3 and T8 1900KV GEN3 brushless motor. 1ARMY has developed quite a few performance parts the last couple of years, this chassis being one of the newest and they are certainly proving it works well!