Round 6 and the final race of the Northwest Championship Tour help in Pasco, WA was held this past weekend. Near perfect weather all weekend for racing on what most people call the best outdoor track in the Northwest. The competition was fierce with 230 entries and points battles coming down to this final race.
1/8 Electric Buggy was once again the largest class of the weekend. Nick Buechler was able to put his Tekin powered D812 on the top of the starting grid with a couple of solid runs on Saturday. A1 Buechler was able to lead almost the whole ten minutes but a costly mistake with a few corners left dropping me back to 2nd. Tekin/HB teammate Jeremy Potter would follow close behind for 3rd. A2 Buechler was able to take the win with Potter finishing only 8 tenths of a second back. A3 would be a battle once again with Kyosho's Jesse Munn taking the win over Buechler by just over a second followed by Potter in 3rd. The overall series title would go to Buechler with a 1,2. Potter 2nd overall and Munn 3rd.  Both Nick Buechler and Jeremy Potter chose the award winning Tekin Rx8 Gen2 esc and T8 Gen2 motors.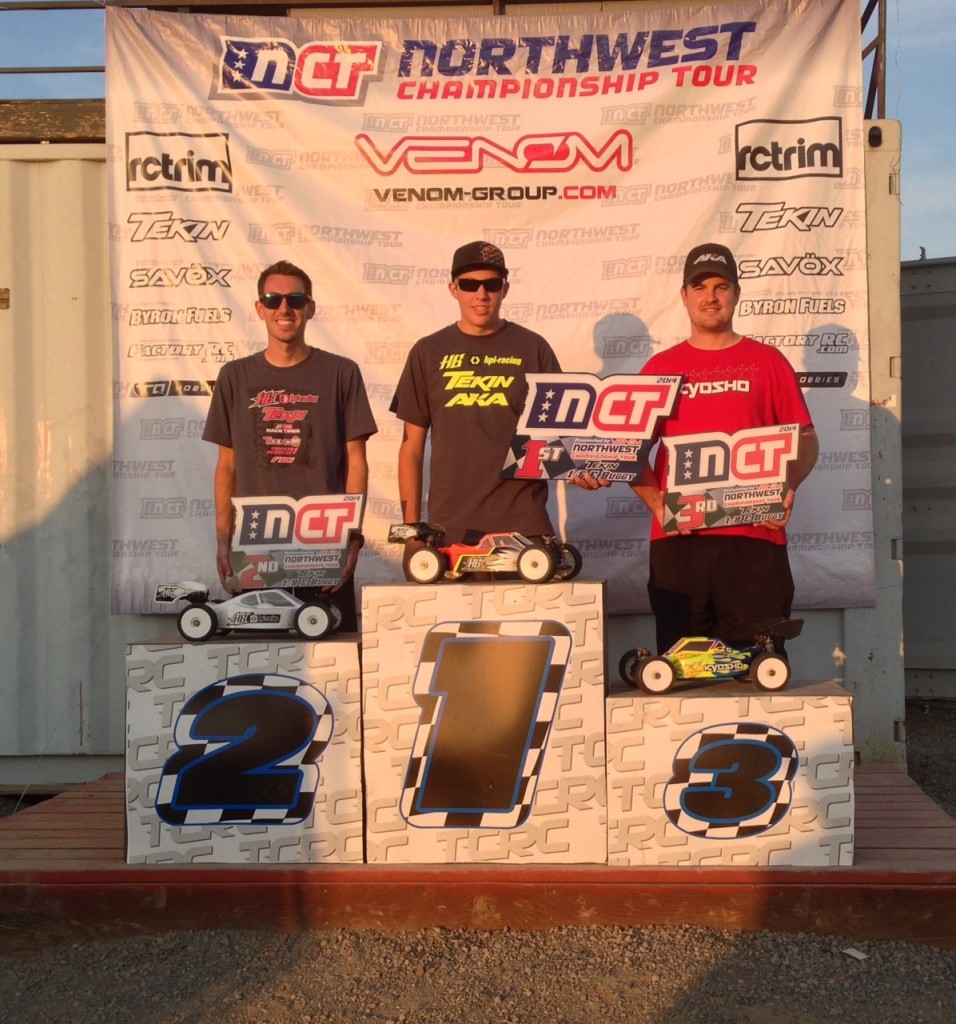 In the 1/10 4wd Mod buggy class Nick Buechler stated "My Tekin powered D413 was hooked up on the large outdoor smooth clay track and I was able to put it 2nd on the grid for Sunday. I would take a 3rd in A1 and A3 for 4th overall." That finish gave Nick a 2nd overall for the NCT Series final standings. Nick chose the Tekin RSX and Redline Gen2 to power his HB D413.