Tekin factory drivers converged for Rd3 of the 2014 JBRL series hosted at Rainman's Hobby & Raceway.  This facility may be "new" to the racing scene but the experience all the racers took away from the event was it was yet another great facility to add to the JBRL Series!
Tekin would sweep the podium in the 4wd mod buggy class with Matt Pages taking the win over Tekin teammates Ryan Dunford in 2nd, and Doug "Casper" Nielsen in 3rd.  All 3 Tekin team drivers chose the Tekin RSX esc and Redline Gen2 motors to sweep the competition.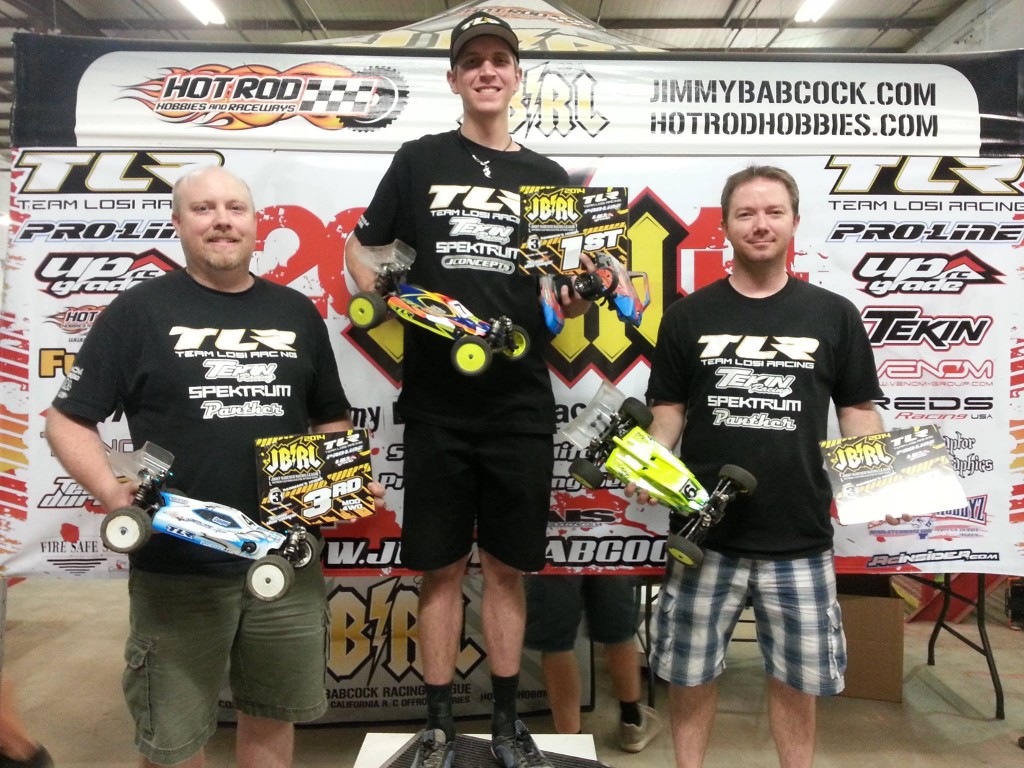 Ryan Dunford would take the overall Tq and win with his Tekin Rx8 Gen2 esc and T8i powered TLR 8ight 3.0e buggy.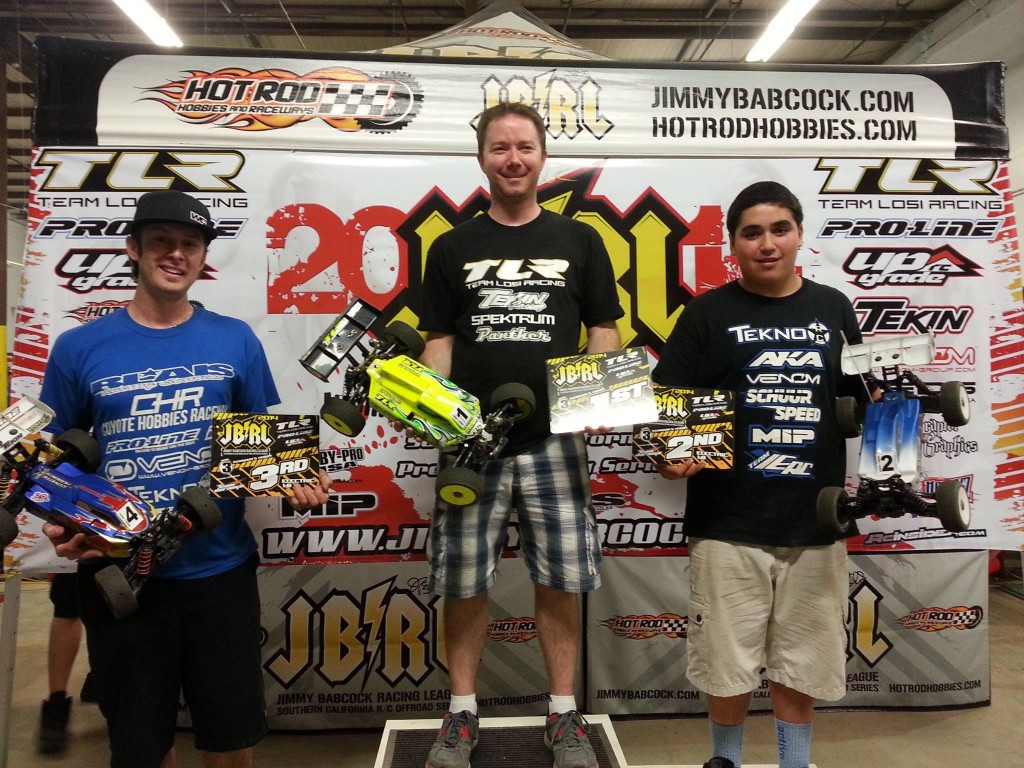 In the hotly contested 4wd SC class Ryan Dunford would take a hard earned 2nd place overall running his Tekin Rx8 Pro 4 4600 powered TLR Ten SCTE 2.0.