Tekin factory drivers showed up ready to go at the 2015 CRCRC Midwest Champs.  Held at the The Ohio RC Factory, entries sold out quickly with 480 entries total.
Joe Bornhorst would be on a mission this weekend to Tq the 1/8 E buggy and 4wd SC classes with his Tekin powered Tekno rides. He would have his work cut out for him as Tekin teammates such as MIP's Matt Olson, TLR's Dylan Gerard and Max Flurer , Paul Ciccarello from Serpent, as well as list of other drivers would not make it easy.
JB would lead wire to wire in A1 and repeat this feat again in A2 to make in 2 and done for the overall win! Dylan Gerard would take a well earned 2nd place overall after winning A3.  Paul Ciccarello would join them on the box in 3rd overall with ultra consistent driving with a lap deviation of .75 on average in every main!  All 3 drivers would be using the award winning Tekin Rx8 Gen2 esc and T8 Gen2 line of motors.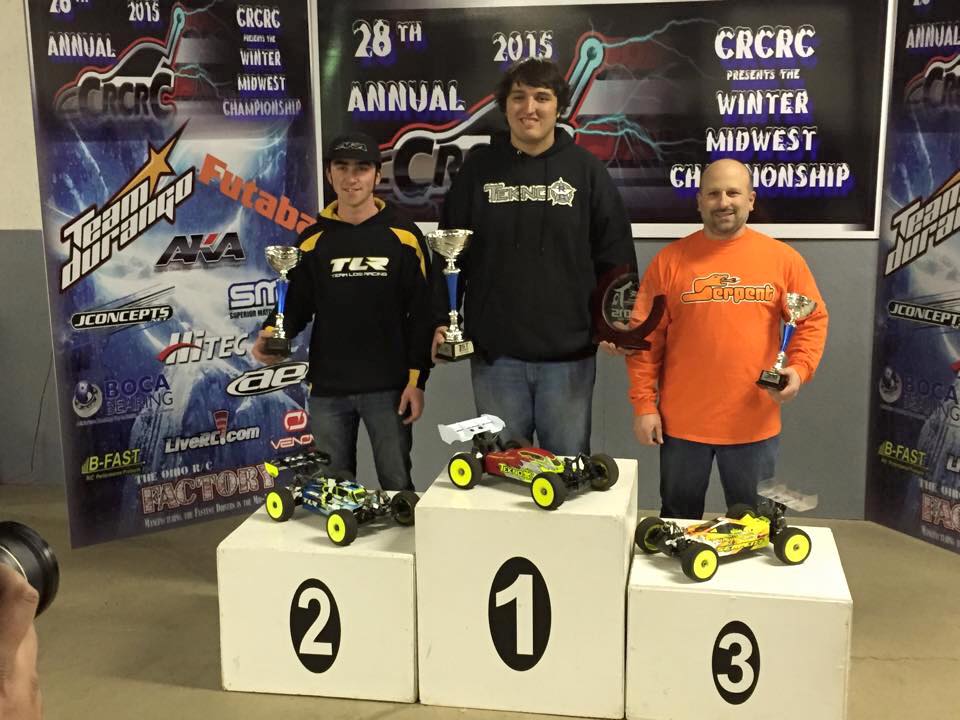 Joe Bornhorst would go on to take the overall Tq position in the 4wd SC division, once again duking it out with his Tekin teammates to do so.  The triple A-mains would be some of the best racing of the weekend. Matt Olson would take over the lead after JB would make a mistake dropping back in the field. Olson wouldn't give up the lead and would go on to take A-1. A-2  was a great race with quite a few drivers taking the lead. After an early mistake off the infield triple, JB would drop back. Olson would take the lead only to crash on the same section on the next lap! Gerard and Rippee would get out into 1-2 and put in some clean laps. As the laps clicked off Joe Bornhorst would put on a charge taking over the lead and the win in the last few laps. A-3 JB would again have an issue on the opening lap. This time getting the racers "roll" he would only drop back one spot and quickly regain the lead. Matt Olson was hot on his heals and those two would put in some fast laps creating a gap back to 3rd. A few little bobbles from Olson would allow JB to take the win comfortably. All 3 Tekin drivers on the podium would choose the Tekin Rx8 Gen2 and a Pro4 HD 4300kv motor.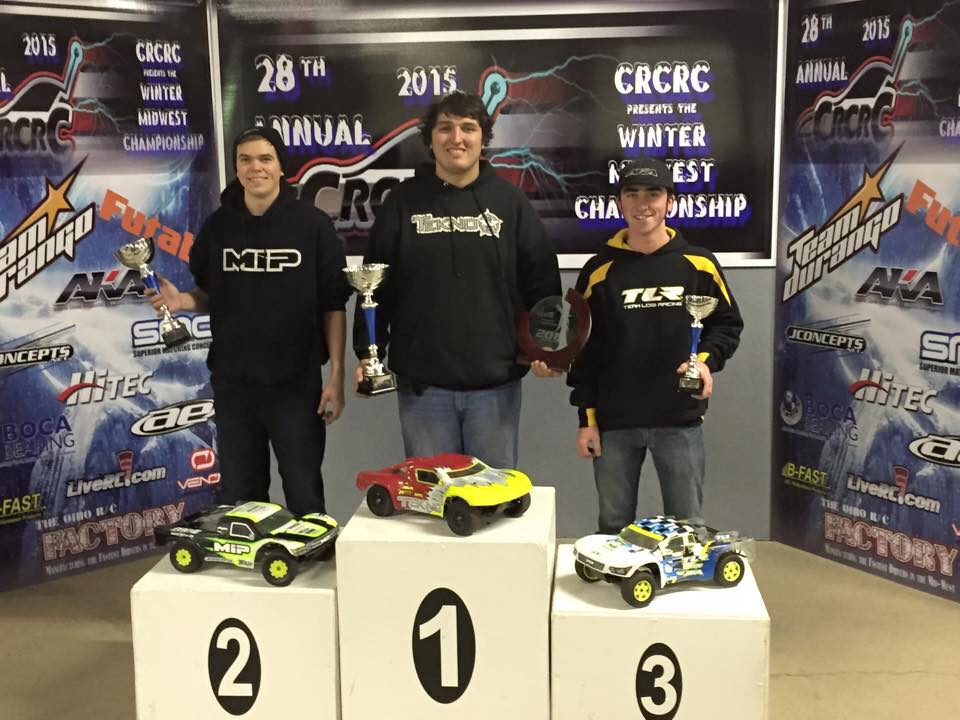 Tekin/TLR driver Max Flurer would also make a big showing in the 2wd Mod Pro2 SC truck division.  Taking a well earned 3rd place overall with his Tekin RSX Redline Gen2 powered TLR 22 SCT 2.0 truck. Flurer would also make an A-main appearance in the 2wd mod buggy class using the same power package.