Spring time racing in Spokane at the Hank Perry 240 always proves to be an awesome race event. The RCCCS and staff have put on another great show for the 2nd stop of the Northwest Championship Tour and this year had more meaning than ever. Two people known by many in the RC community were lost recently and racers ran special decals honoring the memory of both Gary Matthews and Gracie Snider. It was a special race ran in their memory and we are so glad we had the opportunity to take part.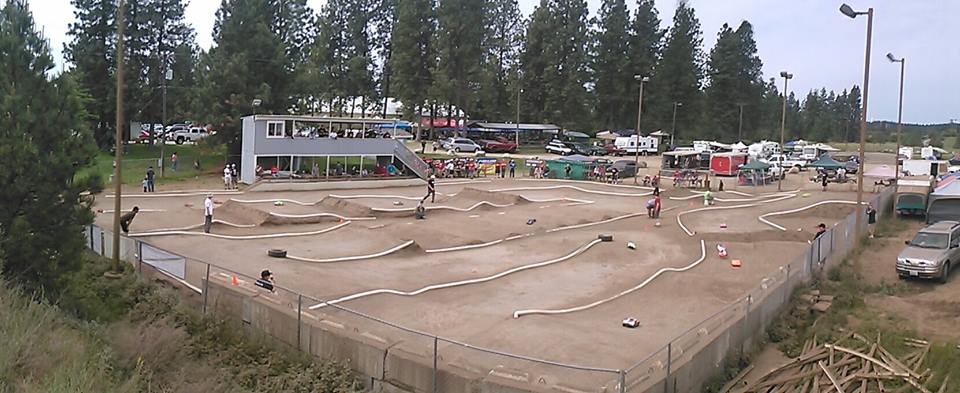 The E-Buggy class at this years Hank Perry was the biggest and deepest field the Northwest has ever seen with 60 entries.  Tekin's very own Jeremy Potter & Ty Campbell  would start on pole and 3rd on the grid for the exciting triple 10 minute A-Mains. In A1 Potter would lead from the start and never look back, behind him Campbell would engage in a 3 way battle for 2nd all race long just coming up a bit short at the end and settling for 4th. In A2, Potter once again would jump out to the lead with Campbell quickly to 2nd and applying pressure on Potter. Right before the halfway mark Potter would suffer a mechanical issue, handing the lead to Ty. Having to bump from the B-Main, Tekin team driver Nick Buechler had a quiet A1, but in A2 charged to the front where him and Campbell battled it out for the remaining 3 minutes with Campbell getting the win and setting up an A3 showdown. Like A1, Potter jumped out to the early lead and set it in cruise control as the rest of the field fought for the remaining podium spots.  Buechler  once again joined the front pack quickly from his 11th starting spot. As the time clock ended Buechler would secure 2nd with Campbell in 4th.  The Podium would be all Team Tekin with the TLR 3.0e of Ty Campbell in 3rd,  Nick Buechler and his Hot Bodies D812e in 2nd with Jeremy Potter's Hot Bodies D812e on the top spot. The entire podium was powered by the award winning Tekin Rx8 Gen2 esc and T8 Gen2 motor line.
4WD modified was equally as competitive as E-Buggy at the 240 this year. 41 drivers took to the track chasing those A-main spots during qualifying, where only 10 would be successful and two more were up for grabs with the bump-up format. Tekin's Ty Campbell qualified 4th overall with his Tekin RSX/Redline Gen2 powered TLR 22-4. A1 proved excited with intense battles for 1st through 6th and Ty managed to pull off a 2nd place finish behind local NW fast-guy, Chris Bridgewater. In A2, Ty suffered from a steering issue partway in, but managed to get it fixed and continue, although two laps down. A3  was battle-filled as well and Bridgewater had already locked up the win, letting the rest fight to better their overall finishing position. Ty took 3rd in A3, securing his 3rd place overall finish, putting Tekin/TLR on the podium.
E Buggy A-1