Tekin teammates JR Mitch, Peyton MacDonald, Chris Viesins and Jamie White race to the podiums at Newred Hobbies 10 year anniversary race in Ocala Fl.
The one day event started early at 6 am and the facility filled to capacity quickly with 140 entries on the single day event with 2 rounds of qualifying and triple A mains. RC legend and pioneer Brian Kinwald was in attendance for the celebration.
Tekin powered Peyton MacDonald would pull the hat track on the day running 3 classes consisting of Stock 2wd Buggy, Stock Stadium Truck and Stock Short Course. Peyton used the Tekin RS Gen 2 and Tekin RSX ESC's in locked spec mode and 17.5 Gen 2 Redline Motors. After setting TQ for all 3 classes of stock, he would never look back as he lead ever lap of his Amains but 1. Gearing and timing for his B5M were 33/72 at 25 degrees, both his T4.2 and SC10.2 sat at 26/75 at 20 degrees of timing for the T4.2 and 25 degrees on the SCT.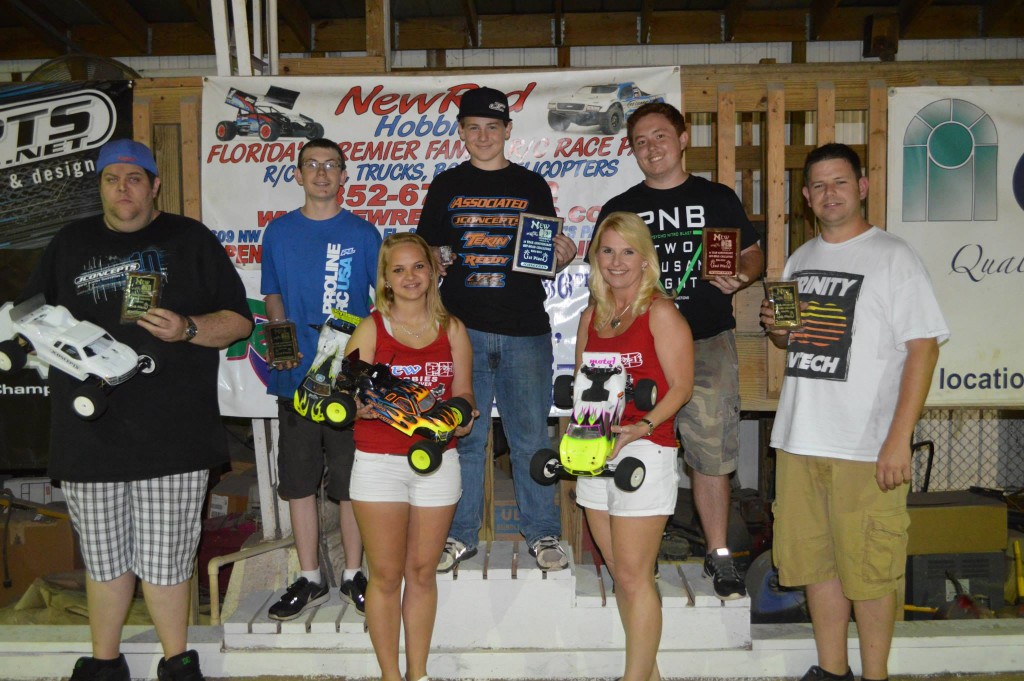 JR Mitch TQ'd both of his classes of Modified 2wd Buggy and Modified 4wd buggy, both utilizing the Tekin RSX ESC.  JR wrapped up the 2 classes as he doubled down in A1 and A2 of the modified classes. Tekin teammate Chris Viesins gave JR a run for the top podium of 4wd buggy running a close and tight 2nd place overall finish.