Last weekend was race 6 of the infamous FSEARA series that has been running here for 33 years strong. Race 6 being the second to last race of the points series had the racers around the pits calculating finishes and putting together game plans for the race. The Punta Gorda track is located in the Port Charlotte area on the southwestern region of Florida. The weather was perfect with practice getting underway Saturday we no chance of rain with a slight breeze from the ocean.
On Sunday the weather stayed perfect as the drivers prepared for qualifying action. The largest class would be 17.5 Touring Car and it would show some of the tightest racing of the season. Round 1: Team Tekin driver Cory Parsons would set the early TQ setting the only 21 lap run of the round, Bruce, Morris , and Harrison were all in tow. With some of these guys testing setups for the Reedy Race, Cory switched from his Tekin RSX to a Tekin RS Gen 2 for the second round proceeding to reset TQ on used tires and a hotter track. Needless to say Cory was very happy with his Tekin RS Gen 2.
In the Modified Touring Car class Team Tekins TJ Bradley would take his Tekin RSX & Gen2 Redline 4 turn equipped Xray to battle with hot shoes like Scotty Gray, Jeff Brown, Mike Bruce, Robert Cooper to name a few. After qualifying was over Scotty would wrap up TQ in mod with a tight field rounding out the A final. Cory Parsons would secure the 17.5 TQ.
Finally it was time for the mains and the first A up would be the 17.5 Touring. From the tone Tekin's Cory Parsons would get the jump from TQ with Austin Harrison giving him pressure and Michael Bruce rounding out the top 3. As the race progressed we saw great battles for the lead between Cory and Austin and a epic fight for third between Bruce and Morris. As the race was coming to a end Cory managed to hold of Harrison and Jimmy Morris snuck by Bruce for the final podium spot. Congrats Cory Parsons for the TQ and Win.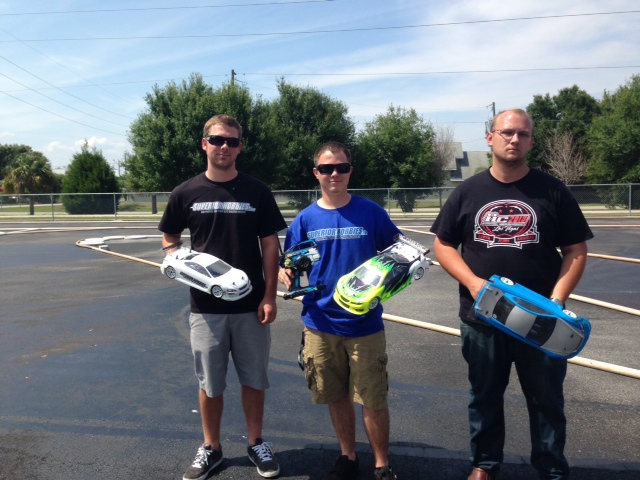 In Mod TC Tq Scotty Gray got a clean start with Bruce and Bradley getting together bunching up the battle for second. For the first 2 minutes Bruce, Bradley, and Copper diced while Scotty pounded out laps. At the halfway mark of the race Bradley would get inside on Bruce entering the straight and pull away for the duration of the race securing second with Mike Bruce rounding out the top 3.