This past weekend saw the running of the second leg of the South African 1/10th Electric Off Road National series. The series is made up of 5 events with the best 4 to count towards the national ranking.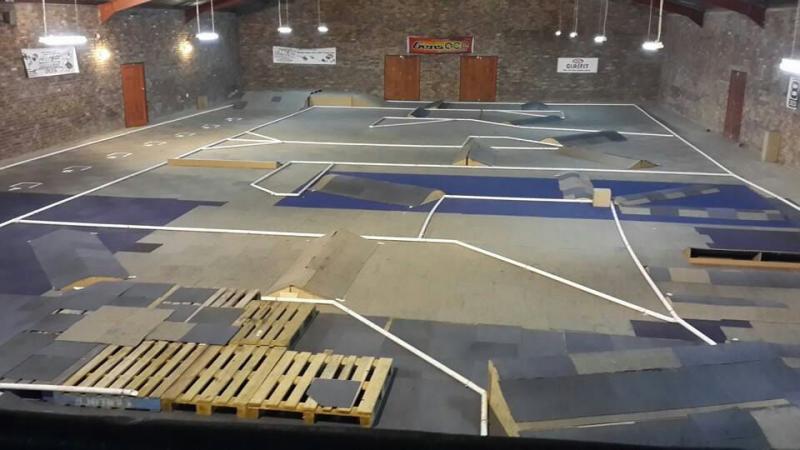 Tekin team driver Jonathan Ment and his son Jarod were in attendance for the 2nd round.
Jonathan was running the TLR 22 2.0, TLR 22-4 and TLR SCTE 2.0, while his son drove the older TLR 22 and TLR 22 SCT. Both of powered by Team Tekin ESCs and Tekin motors.
Saturday qualifying and Jarod chose to run both Spec 17.5 2wd buggy and 2wd Mod with the same car proved to be a good decision as he was lapping the entire field in Spec and  amongst the top drivers in the Mod class. Jarod's Short Course was also awesome taking TQ in both 2WD Spec SCT and 2WD Mod SCT on Saturday. Both cars running the RSPro with a 17.5 for 2WD Spec or a 13.5 for the SCT Class.
Jonathan's runs during the day on Saturday resulted in a 10th place in 2WD Mod, a 6th in 4WD Mod and TQ for 4WD SCT. Jarod on the other hand was TQ for 2WD Spec, TQ for 2WD SCT and a solid 8th in 2WD Mod (ahead of his dad!) But the important thing here is that all through qualifying he ran Blinky mod on the car even in the Mod class. So an 8th was a great accomplishment!
Mains day…..
Round 1
Jarod was up first with a clean run needed in 2WD Spec which he did including lapping the second place man! Another clean run in the 2WD SCT, giving him a win in each! I went on to place second in the 4WD SCT and a 5th in the 4WD Mod.
Round 2
Again another clean run from Jarod in both Spec 2wd buggy and SCT giving him the overall win in both classes! Another second place in the 4WD SCT with Jonathan making way too many errors to catch the leader.
Round 3
4WD SCT for me this time Jonathan took the win putting in a more consistent run this time (overall 2-2-1). 4WD Mod again 4th – putting me 4th overall. The 2WD Mod race this time Jarod managed a second in the main – giving him an overall (6-4-2) solid 4th for the weekend due to our points system.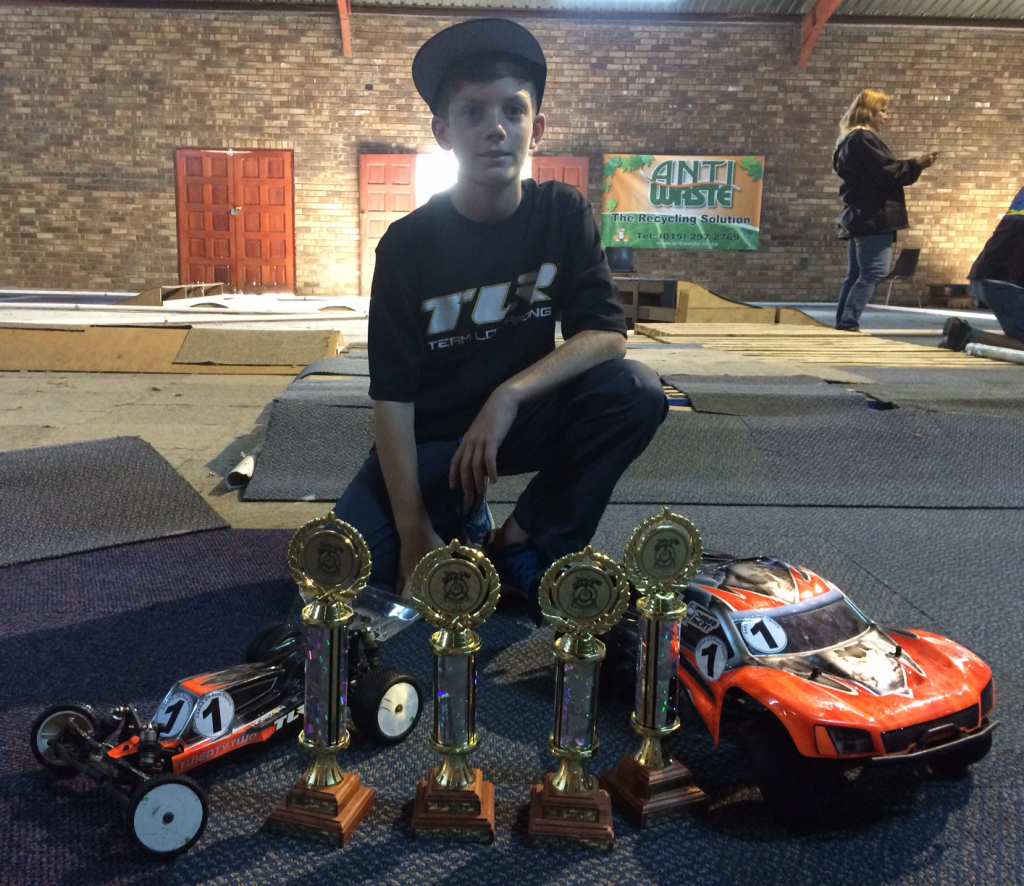 "The weekend overall was awesome – my son was awesome taking home plenty of silverware between us. Him with the TQ and Win trophies for 2WD, and 2WD SCT, me with the TQ for 4WD SCT and 2nd for the main. Great weekend for Team Tekin, with their RSPro, RSX and RX8 Speedos and various motors showing the way!" Jonathan Ment