The 2016 Outback Shootout is one of the west coasts premier indoor races in northwest region. Hosted annually by the Outback Raceway facility which is part of Amain it regularly plays host to some of the toughest racing in the area. Racers from all over the region attend the race, the track always being in top shape and the atmosphere provides a great time for all who attend.  The track layout was designed by Kevin "The Dirt Whisperer" Jelich and was touted as one of the most fun to run on so far this year! Over 265 entries shows just how big this race really is.
Drew and Jeff Lorenzo had a stellar weekend at the Shootout. Young Drew took the overall Tq in the 13.5 4wd Buggy class with his Tekin Gen3 Redline powered buggy, Tq'ing all 4 rounds. Drew laid down the fastest lap in the main and took the win by over 7 seconds. His Tekin RSX Redline Gen3 compound had the field covered.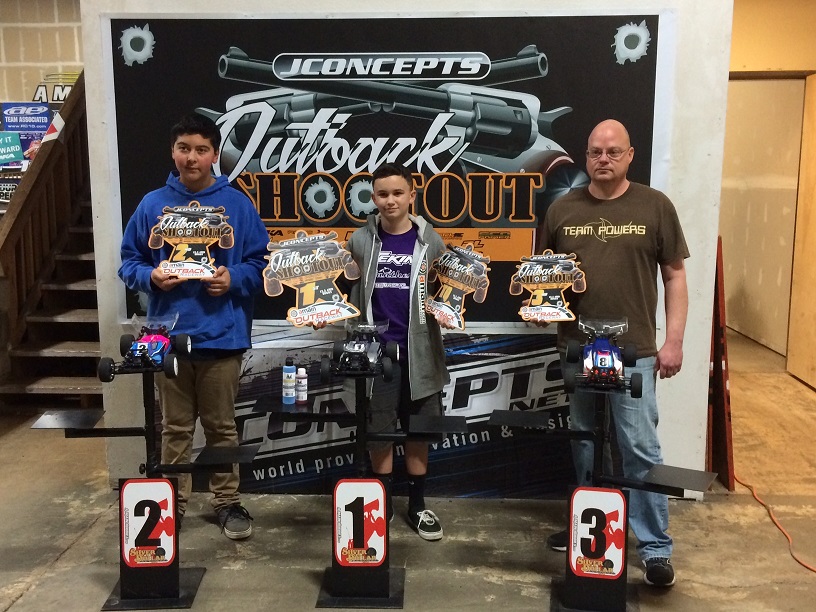 Drew continued his success taking the overall win in the 2wd Short Course Truck class running another Tekin RSX paired with a Gen3 8.5T motor in his SC5M. Drew took the win during a battle with Tq Kyle Layton who would retire with a mechanical. Drew would take the win with Terry Wickum not far behind.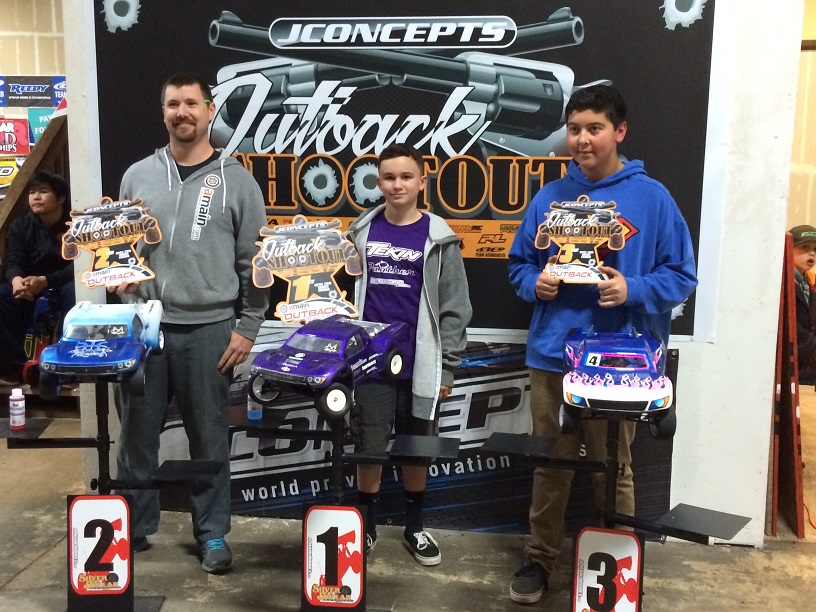 Jeff Lorenzo would also have a great weekend taking the overall win starting from his 2nd position. Making a pass for the lead his Tekin RSX 17.5 Redline Gen3 would net him a nearly 4 second lead when the final tone sounded.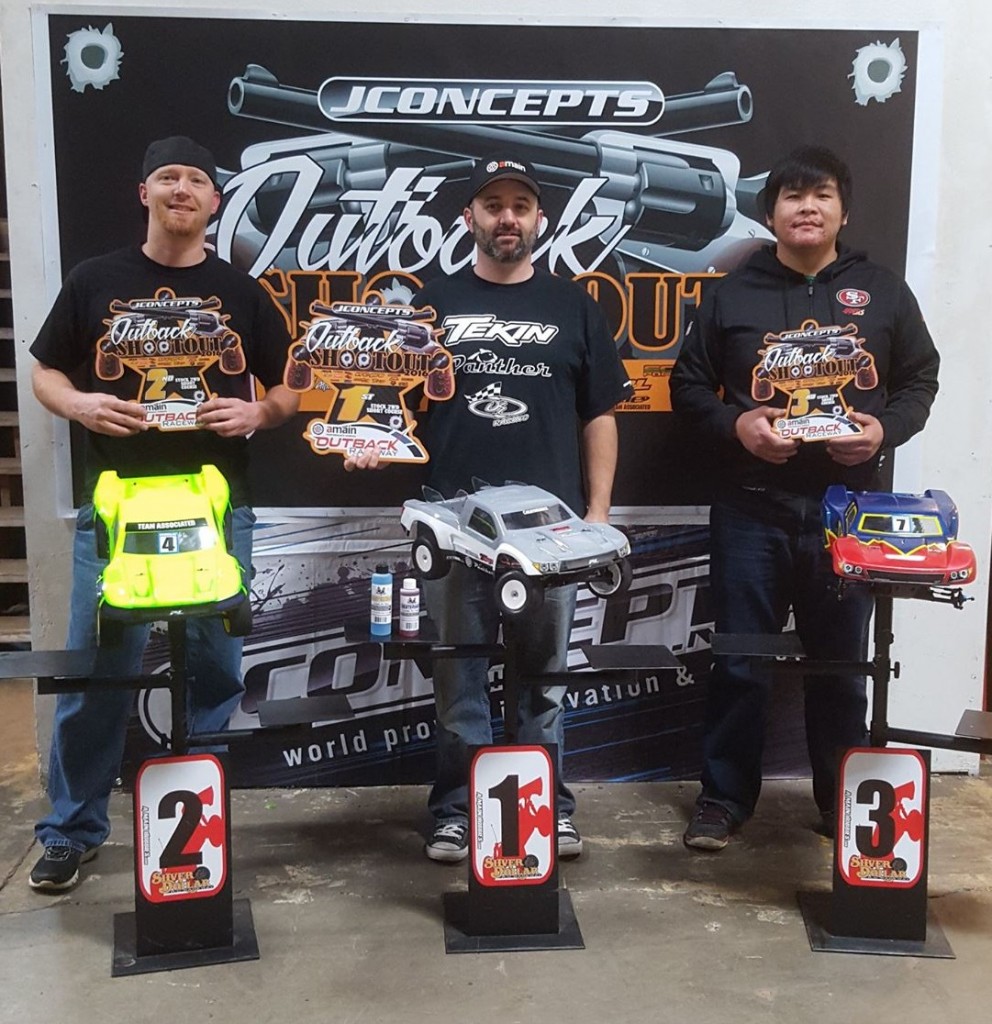 Tekin powered Mason Eppley would take the overall Tq and win in the Stock Stadium Truck class running a Tekin RS Gen2 ESC and Redline Gen3 17.5. Mason would  dominate qualifying taking all 4 rounds. Starting from the pole, Mason would run a clean race and take the win with a margin of over 5 seconds lapping up to 3rd place.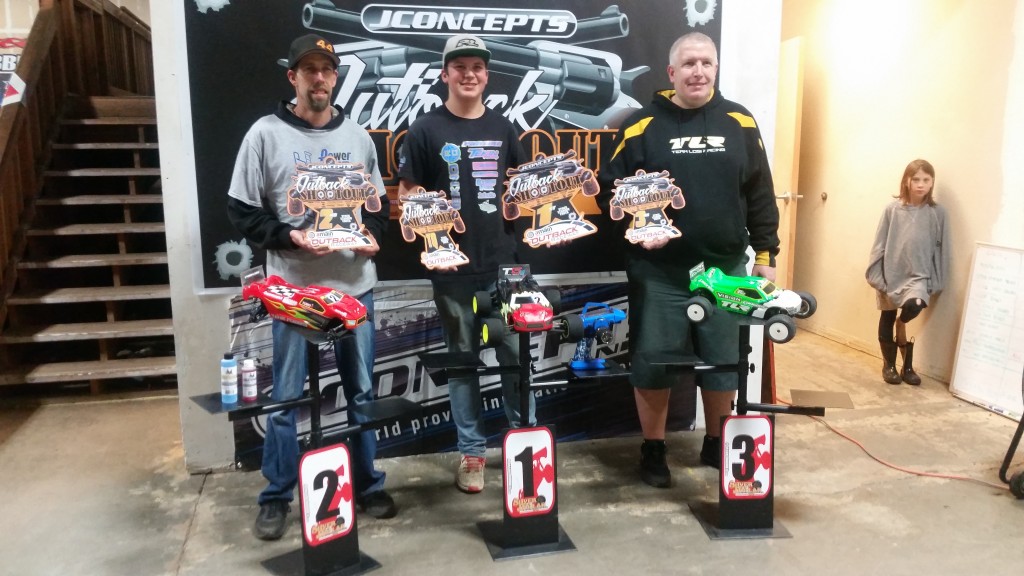 Mason would continue to have success taking 2nd overall in Expert Stock 2wd Buggy running a Tekin RSX and Redline Gen3 17.5 as well as taking 3rd  overall in 4wd Buggy running another RSX and Gen3 system!