The 2014 JBRL Electric series Rd8 was hosted by IERC Raceway  located in San Bernardino, Ca.  JBRL events are the good work of Jimmy Babcock. JBRL events are know for deep competition, fast paced racing, and some of the most fun events you can attend in a single day format.
Tekin factory driver Brendon Larrowe would battle it out with AE's Kevin Motter for the Pro2 Mod SC class in. Brendon would make a last minute bobble chasing Motter down settling for 2nd. Brendon chose the Tekin RSX and Redline Gen2 motor in this class.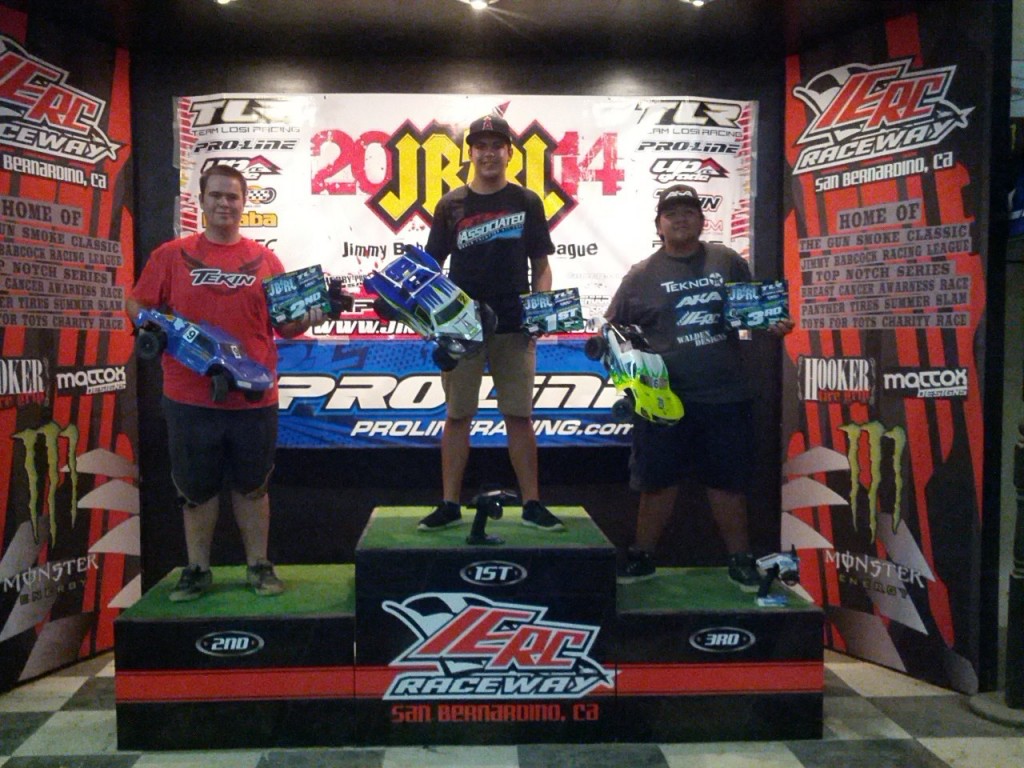 Ryan Dunford and Chris Blais would  battle it out with Tekno's Rudy Rico for the top spot. Finishing a respectable 2nd and 3rd the two drivers would both choose the award winning Tekin Rx8 Gen2 esc and T8i 1950kv motor for their respective rides.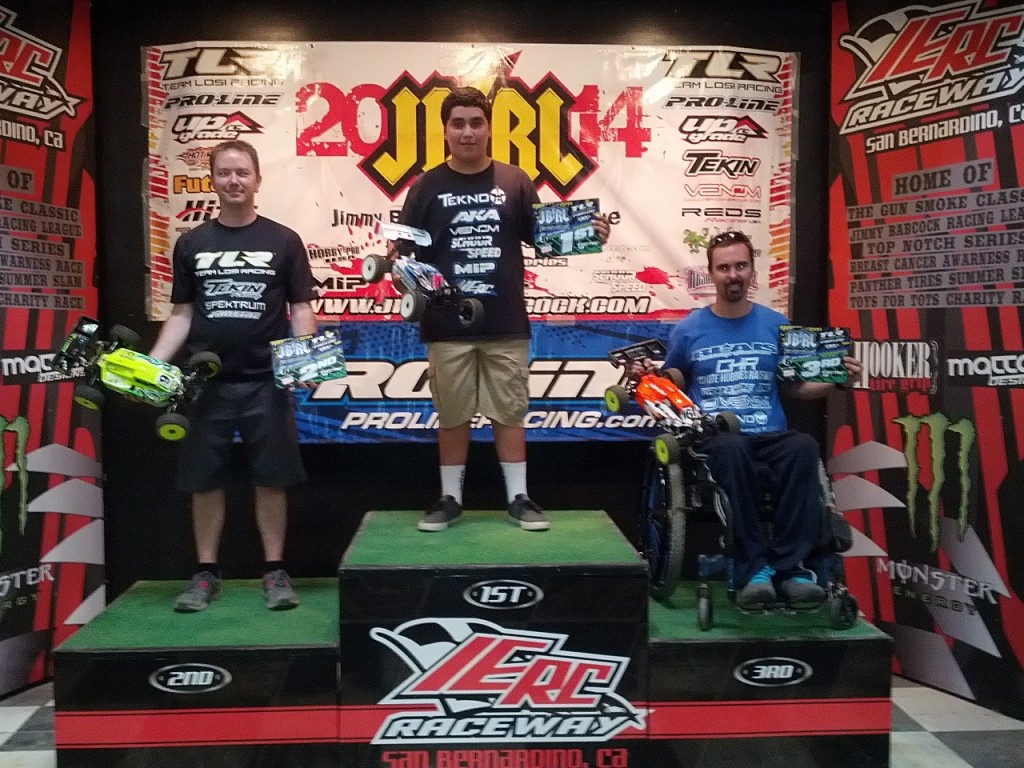 Dunford wasn't done though and would manage to take a 3rd spot in the 4wd Pro 4 SC class. Again the award winning Tekin Rx8 Gen2 esc and Pro4 HD motor would help him stand on the podium.