Team drivers Chris Viesins and Peyton MacDonald raced to the podium at Space Coast Raceway on Feb 8th in Cocoa Fl, for Rd 1 of Chaos on the Coast 2014. Chris powered his TLR 22-4 with a RSX ESC and a Redline 6.5 Gen2 motor, for his 22 2.0 Modified Buggy it also had the RSX ESC with a Redline 7.5 Gen 2 motor. Peyton's Team Associated Stock SC10 and B4.2's power plants came in the way of  RS Gen2 ESC's and 17.5 Gen 2 Redline motors.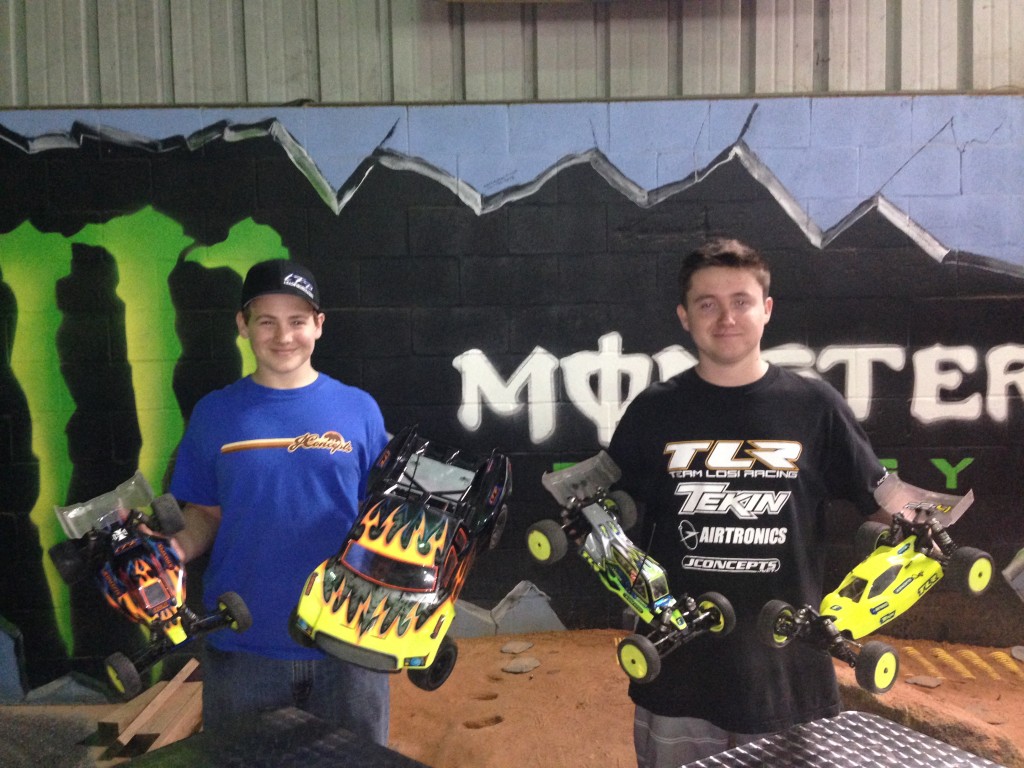 The pair competed for 3 rounds of qualifying and TQ'd 2wd and 4wd buggy for Viesins and Stock SCT for MacDonald.
After the dust had settled Viesins would take 2nd in 4wd Mod Buggy and 2nd in 2wd Mod buggy after laying it down after a mistake that dropped him back as far as 6th!
Peyton would lead from his Tq position tone to tone with his Tekin RS Gen2 17.5 Gen2 powered SC10 dominating the Stock SC class.