Held this past weekend, SDRC would play hose the Top Gun Shootout!  Sporting a Joe "El Dirte" Christensen layout, racers were sure to be in for some close and tight racing. The layout looked awesome and open practice reflected this with the drivers stand "busy" at all times!
Factory Tekin drivers had success right away. Tekin's newest driver Chris Wheeler managed to take the overall Tq in the Pro2 SC class with his newly Tekin powered TLR 22SCT truck. Chris chose the Tekin RSX and Redline Gen2 7.5t to take Tq. Chris was up against tough competition and would have to settle for a hard earned 3rd his first time out with Tekin. We know these results are only going to build(Randy Pike).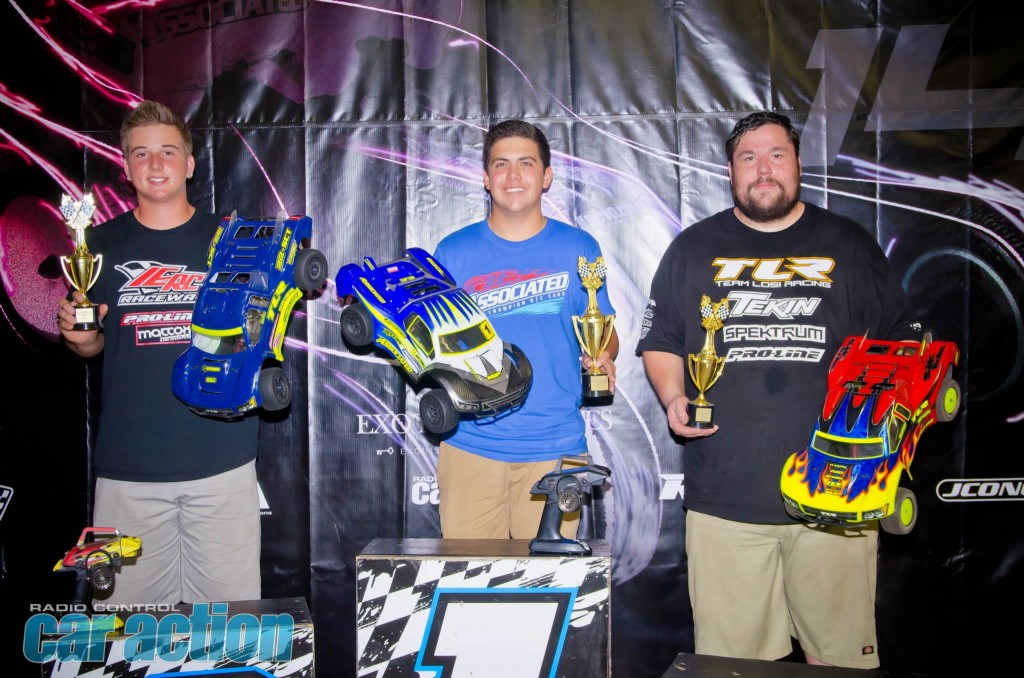 Tekin team veteran Matt "MIP" Olson was on the track running hard. Matt run hard against the rest of the field with his Tekin Rx8 Gen2 Pro4HD powered MIP/TLR truck. Matt would have to get around Tq David Jensen and would manage it to take the overall win.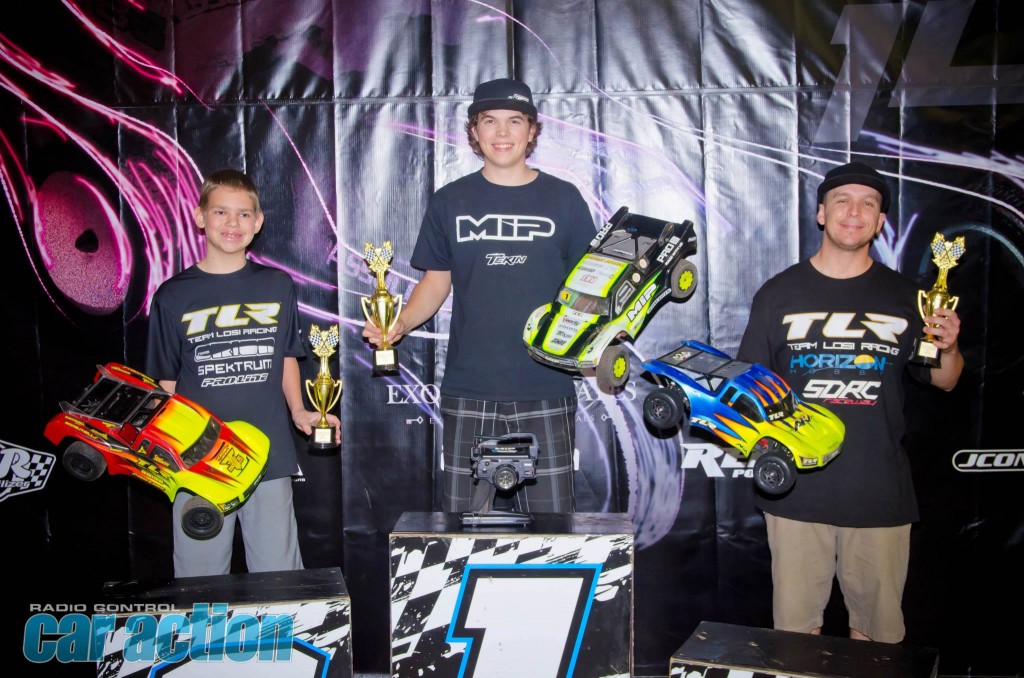 Olson would continue his success taking 3rd in the Mod 4wd Buggy class and 2nd in the 1/8 Lite Class.  In his 4wd buggy Matt chose the Tekin RSX and Redline Gen2. Matt's MIP converted Pro8 was powered by a Tekin Rx8 Gen2 and T8i 1950.