This weekend was the first annual King of Dirt, held at Fastlane RC in Blue Springs Missouri. For those who have never been, they have 5 total tracks with air conditioned pits. The inaugural event had over 120 entries. Competition was stacked with racers from Texas, Oklahoma,Illinois,Kansas and Missouri.
In Mod Sprint it was Chris Shearburn taking the TQ, running a Tekin RSX speed control. Tekin factory driver Nathan Dean was able to get by on lap 5 of 50 in lap traffic, and hold on to take the victory. Chris Shearburn was second followed by Justin Driemeier taking home third. Dean also chose the Tekin RSX esc along with his Gen2 Redline motor.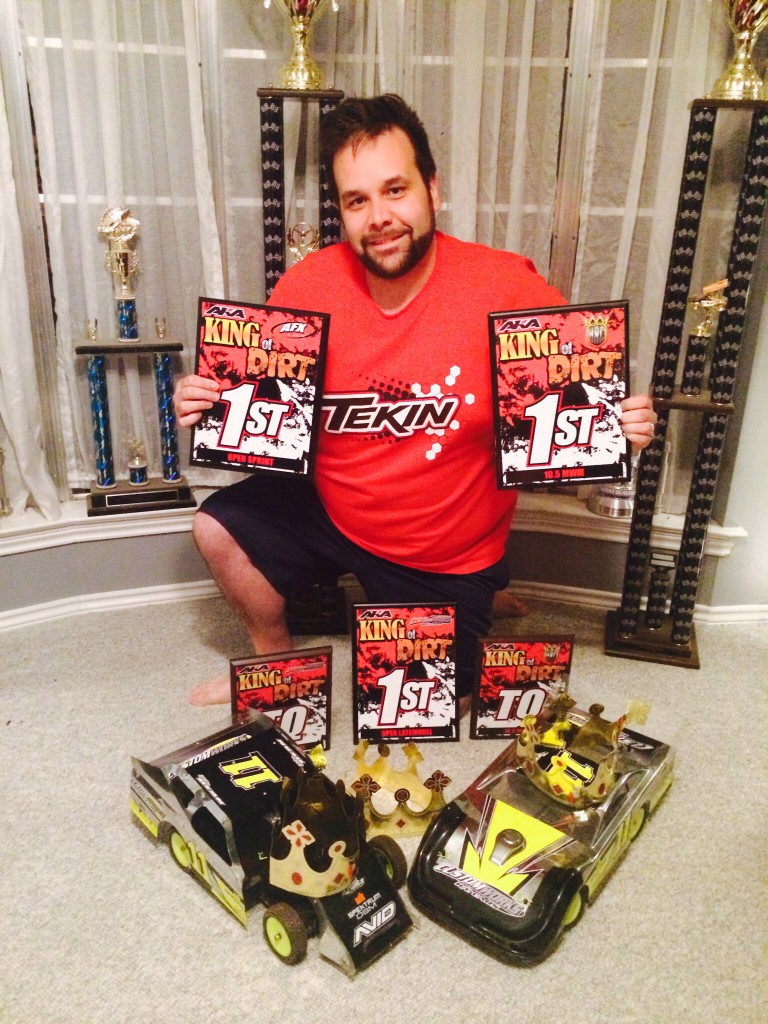 In Mod Late Model, Nathan Dean was able to take TQ and lead all 50 laps. Chris Shearburn was a close second. The whole race we battled through lap traffic and finished a straight away apart. Third was Jason Jackson, running all Tekin products in his Late Model. Dean once again chose the Tekin RSX esc and Gen2 Redline motor combo.
In Midwest Mod Dean was able to Tq and take the victory. "This is a Spec/blinky 10.5 class, where motors are everything. My fast lap was almost .4 tenths faster than second, and had great straight line speed with my Tekin Gen2 Redline 10.5 motor and RSX esc." Dean
"I want to thank Tekin for all there help and support. I ran RSX speed controls in all my cars. Had a Tekin 6.5 in sprint, Tekin 7.5 in late model and Tekin 10.5 in Midwest mod." Nathan Dean