Hosted at Laliwarehouse Indoor track in Hong Kong Tekin team drivers Carson and Jonathan Yeung would get big results with their Tekin powered vehicles in this 5 round race series. Classes included 1/8 E buggy, 4wd SC, 4wd 1/10 Buggy, and more.
In the final round Carson would take the win in the Open 1/8 E Buggy class with his Tekin Rx8 Gen2 T8 Gen2 2050 powered Tekno EB48 buggy.  Jonathan would take a well earned 3rd place as well running the same setup having taken 2 Tq's in the Tekno Cup Class.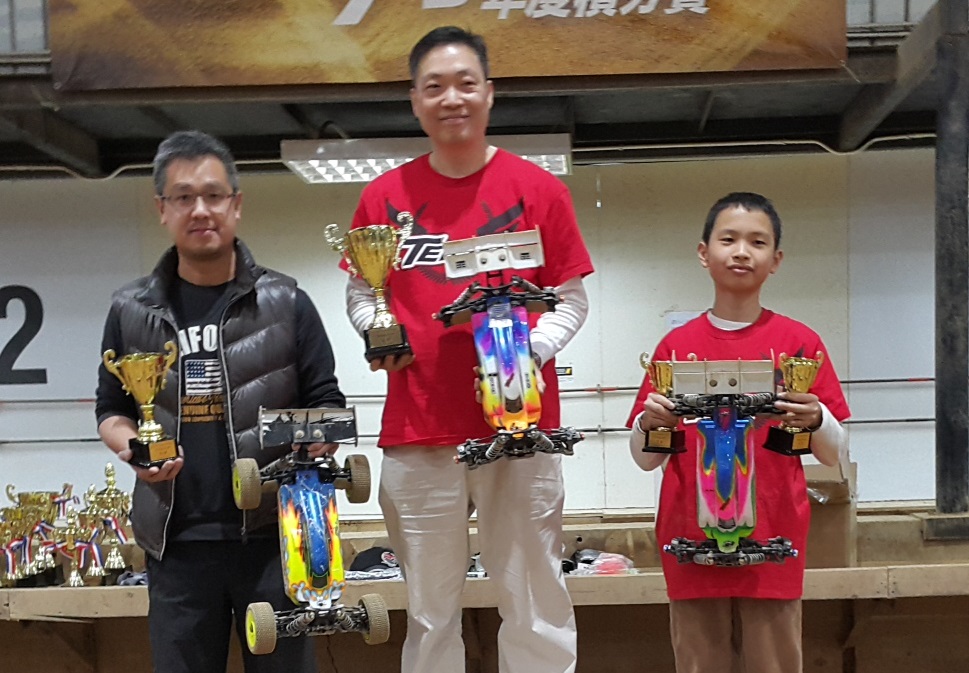 Final results for the 1/8 Open E-buggy class would put Carson Vice Champion, and Jonathan 3rd overall for the series.
In the 4wd SC truck class Carson would Tq the final round with his Tekin Rx8 Gen2 Pro4 HD 4300 powered TLR SCTE 2.0 and was followed in P2 by his son Jonathan.  In the A final Carson would take 2nd followed by Jonathan in 5th.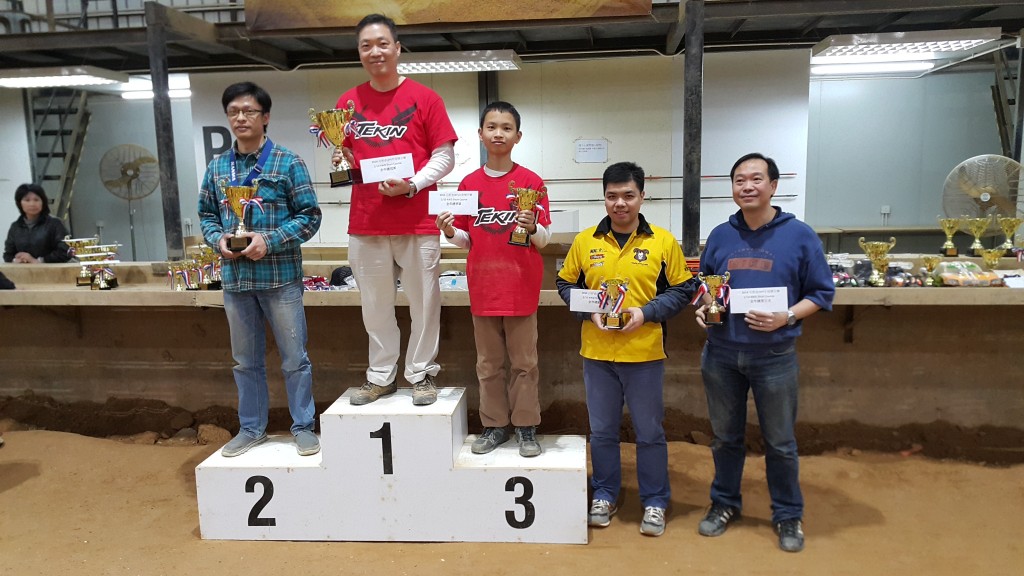 This finish gave Caron enough points to take the overall Series Title with his son Jonathan joining him on the podium taking 3rd overall.
1/10 4wd buggy was a battle with Carson taking a 3rd place in the A final with son Jonathan taking 4th right behind his father.  Running a Tekin RSX 5.5 Redline powered PR Sb-401 buggy Caron would be Vice Champion overall in the series with son Jonathan taking 4th tied for points after losing a tiebreaker. Now that's tight racing!