Part two of the Street Eliminator build is all about installing electronics, mounting wheels & tires and painting up the Pro-Line Octane body! Ty is finalizing the build and getting it ready for the first test passes out on the street!
ELECTRONICS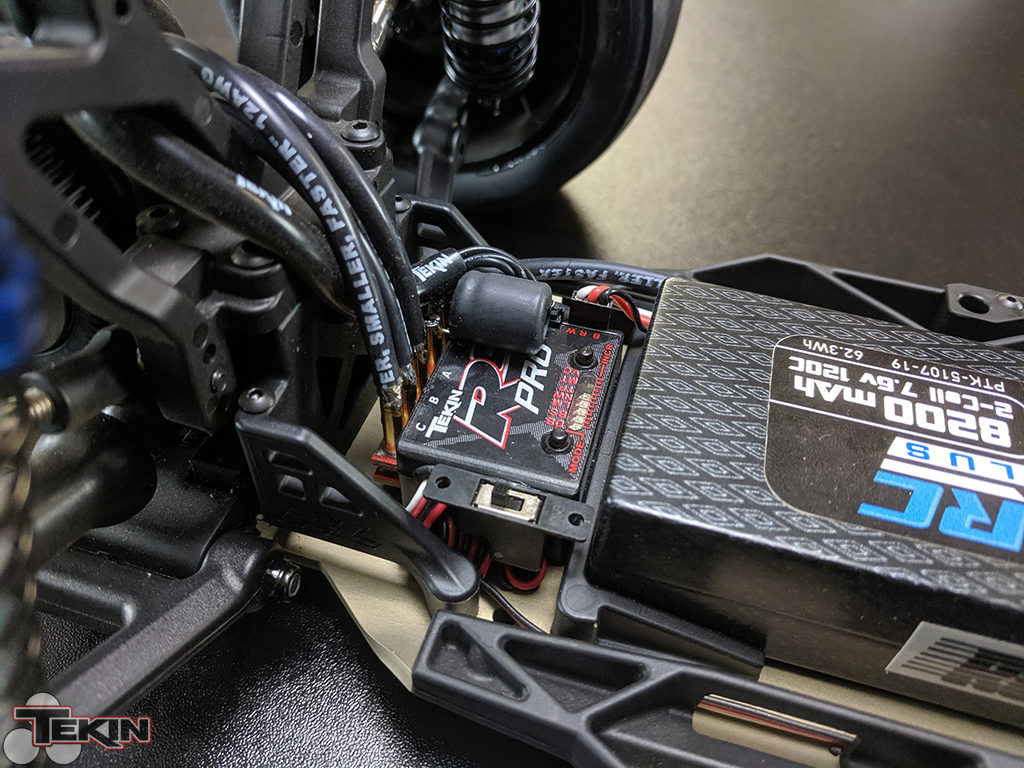 The RS Pro Black Edition is becoming a go-to ESC for drag racing applications. The small size and light weight make it easy to mount just about anywhere and the big power capabilities and ultra low resistance cater to the big horsepower crowd. We designed this controller specifically for Spec racing and drag racing, so it is packed with FETs giving you tons of power on tap.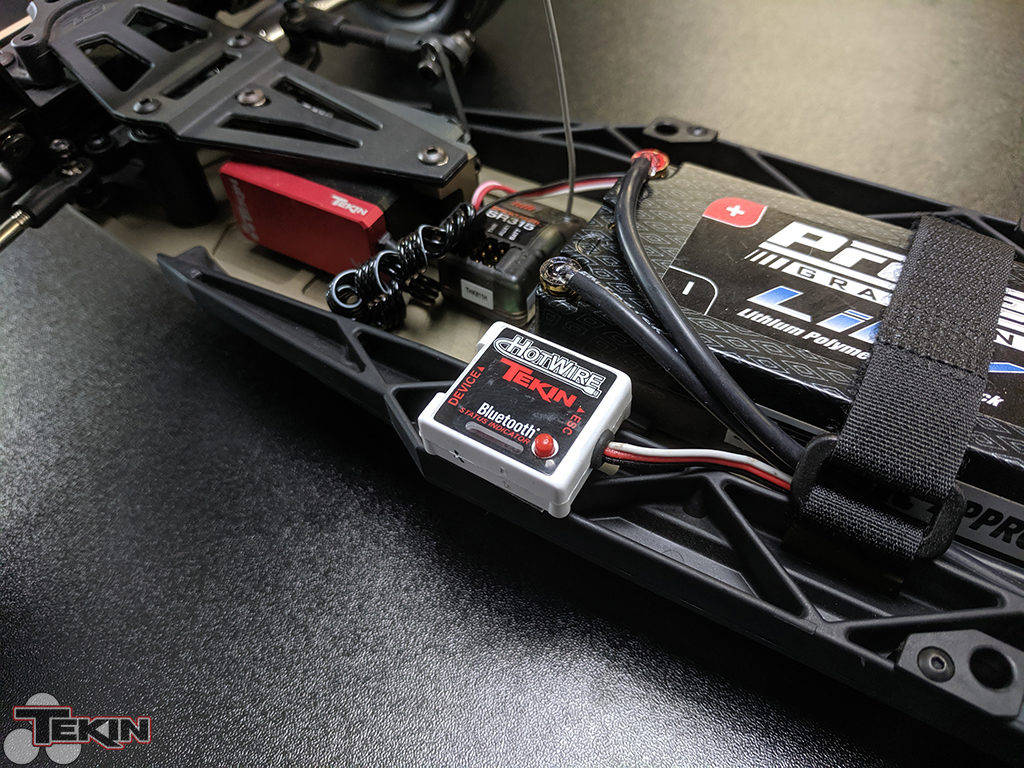 With a blistering .03s/60° transit speed and 148oz/in torque, our T-130 Speed servo is a great option for keeping the car under control. It is extremely responsive, programmable via the HotWire on PC and packs precision cut metal gears inside a 3 piece aluminum housing. Our DPE Technology puts industry-leading accuracy and consistency inside every Tekin servo.
The HotWire 3.0 can be mounted in the car and connected to the ESC through the data port for wireless, on-the-fly tuning and I can't think of any better application than a drag car to use this in. With this mounted in the car I can quickly connect to my RS PRO BE with my Pixel phone via Bluetooth and make adjustments while out running test passes. It will be really handy having direct access to throttle curves, torque control, timing and more features that will improve the performance of the car.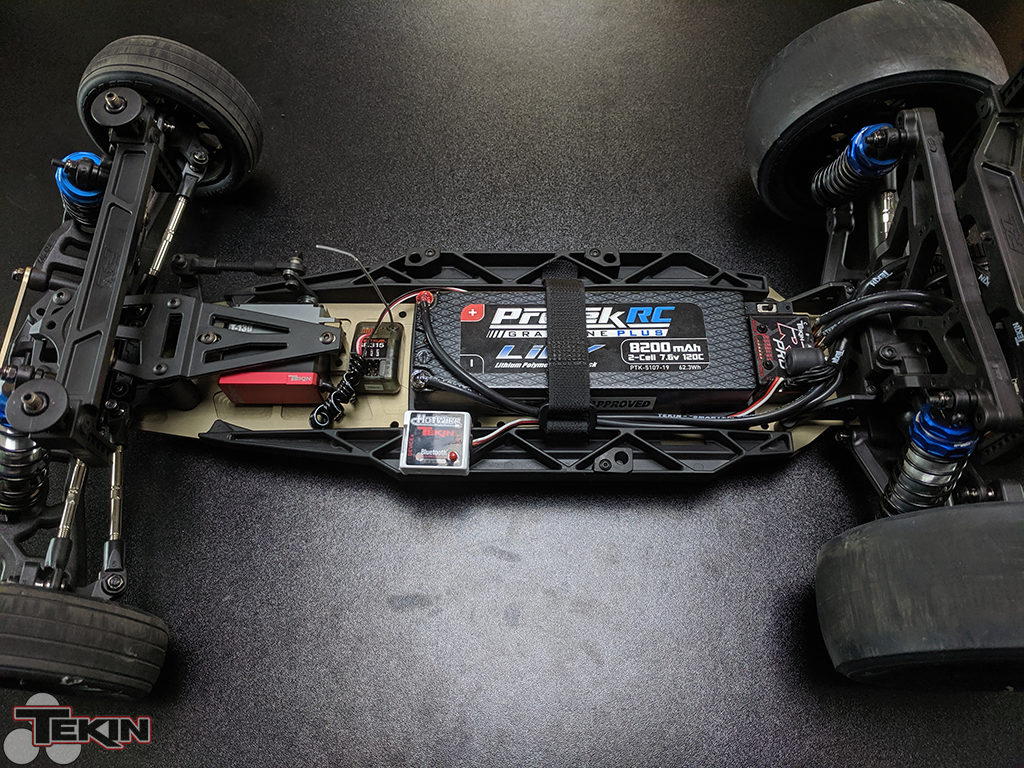 WHEELIE BAR
The wheelie bar is a prototype and the first time I've ever needed one so we will see how it performs. It is adjustable, but I feel like I'll need to be able to adjust the twist as well if the car is wanting to pull either direction at launch. It is printed out of ABS filament and it is 7 separate pieces. The bogey wheels are 5x16x5mm bearings from our T8 brushless motor.
BODY
The Pro-Line Octane body was the first body that really grabbed my attention when I first started thinking about this project. I kept paint simple and went with Tamiya PS-19 Camel Yellow and flat black on the exterior to give it a classic muscle car look. It has a huge rear wing that should provide quite a bit of down force at speed, so here's to hoping we stay on the ground!