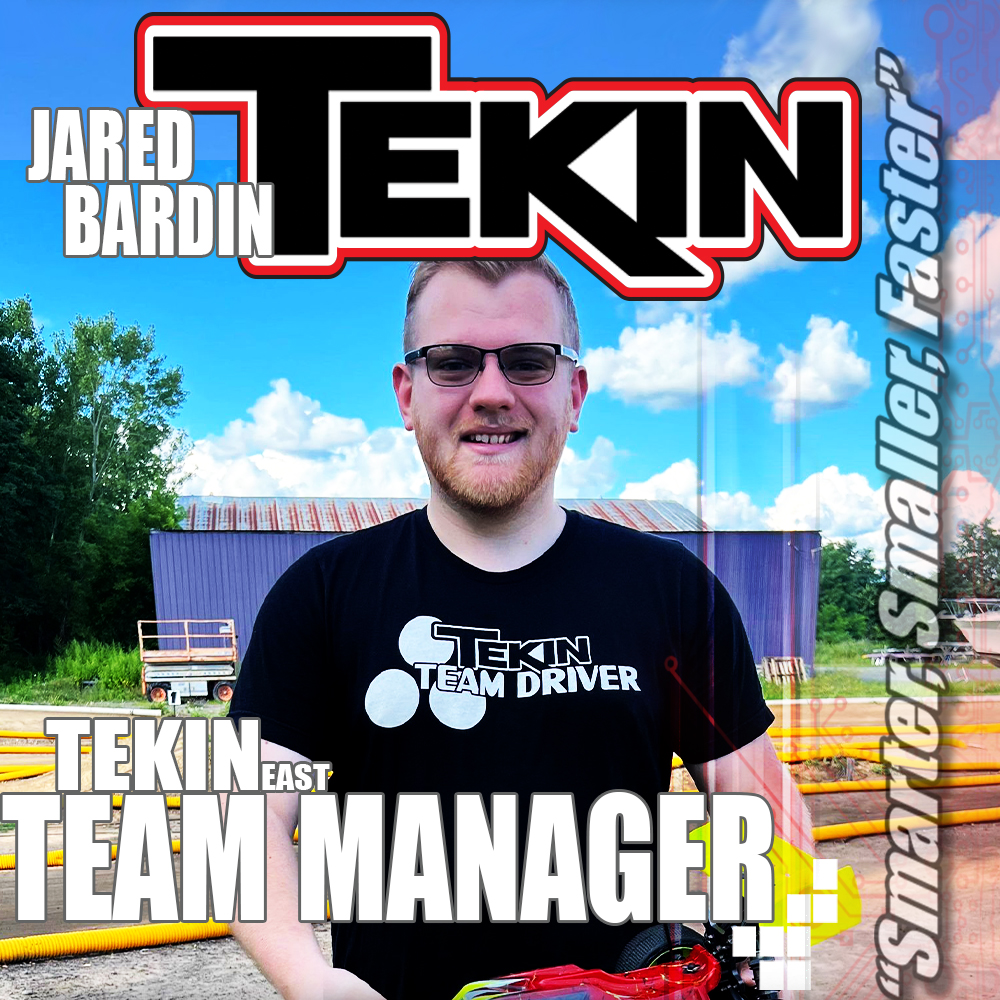 It is with great pleasure we announce Jared Bardin as Tekin East Team Manager!

"I couldn't be more excited and grateful for the opportunity Tekin has given me to become their East Coast Team Manager. I have believed in Tekin products since day one and it is a pleasure to represent such a stand-up company with an incredibly successful past and present. I want to thank Jim, Sherri, Ty and JD Campbell for this wonderful opportunity and I cannot wait to represent the Tekin team and brand to the best of my ability. See everybody trackside and in the pits!"


– Jared Bardin

Welcome to the family Jared, we are incredibly excited to have you and look forward to working with you!