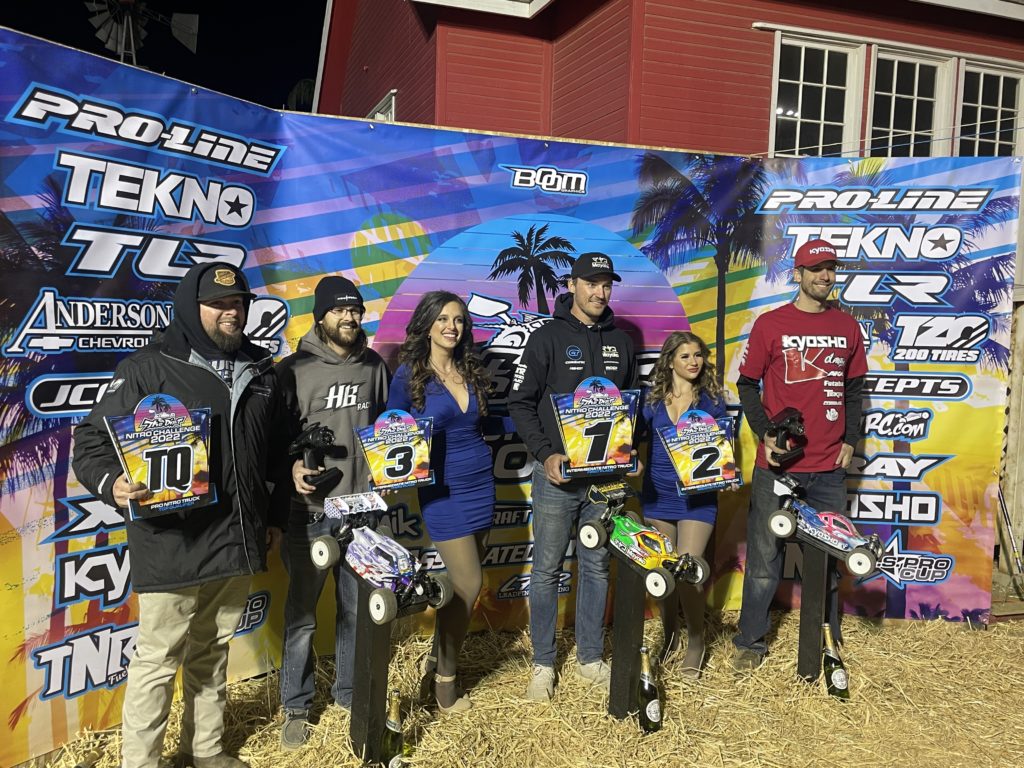 The Team Tekin Racing crew showed up and showed out at the 2022 Nitro Challenge utilizing the complete line of 1/8th scale products to great success.
Ryan Lutz lead the charge in Pro Ebuggy battling it out with David Ronnefalk for the entire 10 minutes ultimately settling with a fantastic 2nd place finish! Jared Tebo would finish 8th with Jared Wiggins 11th, and Joe Bornhorst 16th.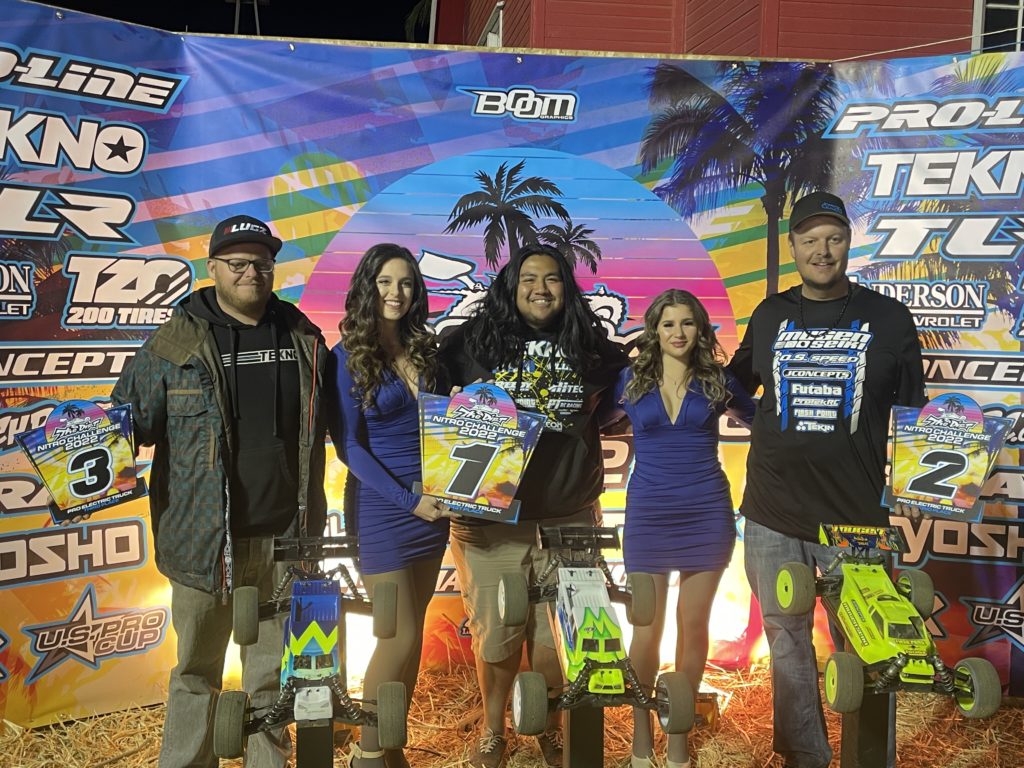 Adam Drake would finish 2nd in Pro Etruggy as well as taking TQ.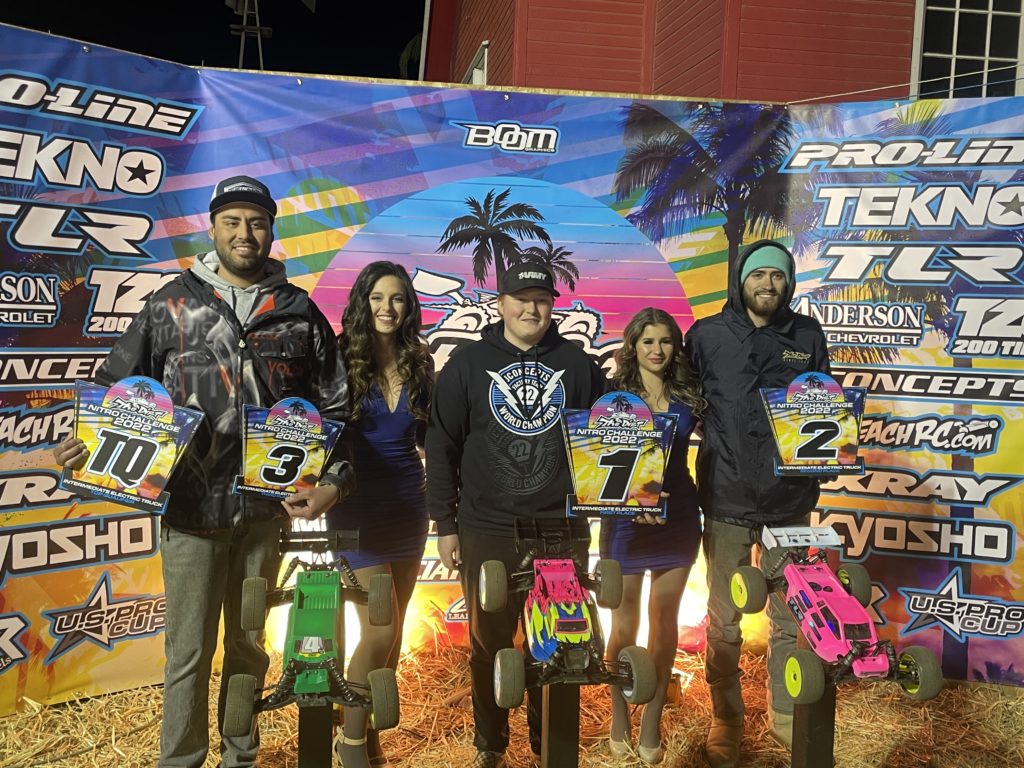 Dylan Bartlett would take the win in Intermediate Etruggy with Chad Panek running a borrowed Tekin System finishing up in 3rd with the TQ as well!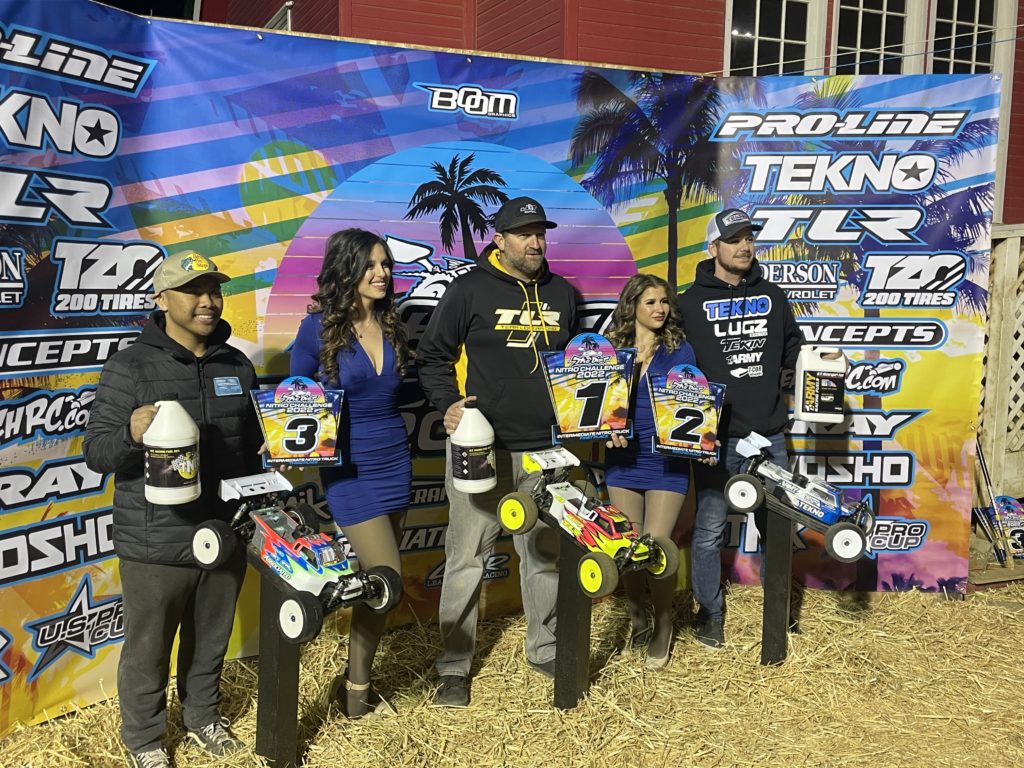 Tayler Wonders battled up to a 2nd place finish in Intermediate Truggy using Team Tekin T-250 servos!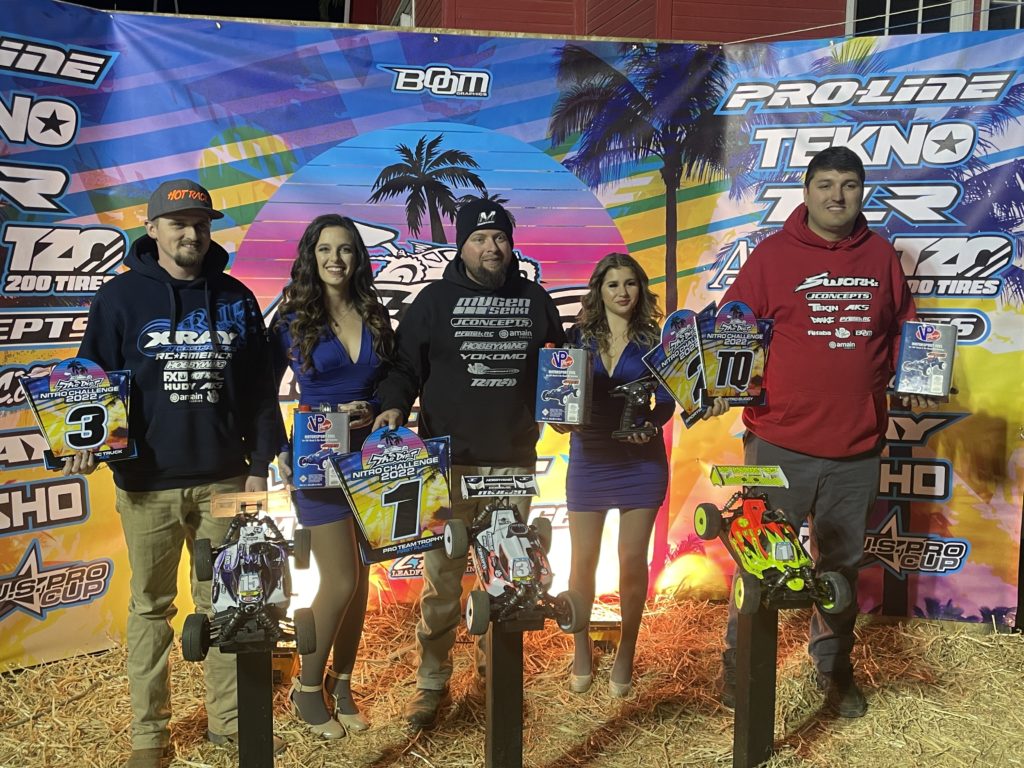 Congratulations as well Jared Tebo for finishing 3rd in Pro Truggy, Dylan Bartlett on his 2nd in Intermediate Buggy, and Joe Bornhorst on his 2nd in Pro Buggy.