This past weekend was the JBRL Round 2 at Coyote Hobbies. The track and the facility were often refereed to as "awesome" and "excellent" by all who attended.
After a good solid run in qualifying with Ryan Dunford would put his Tekin powered TLR SCTE 2.0 on pole taking the overall TQ. Dunford would lay it down taking the win over David Jensen and Tekin teammate Rudy Rico in 3rd. Both Ryan and Rudy chose the Tekin Rx8 Gen2 esc and Pro4 line of motors to power them to the podium.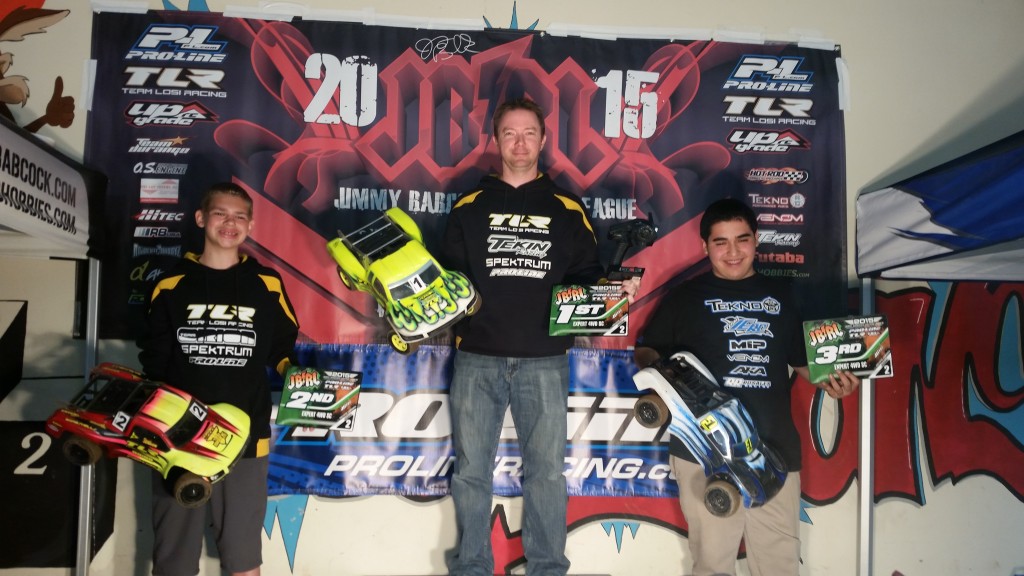 2wd Mod SC was an all out battle. Ryan Dunford would put his Tekin RSX Redline Gen2 powered TLR 22 SCT 2.0 on the box in 3rd.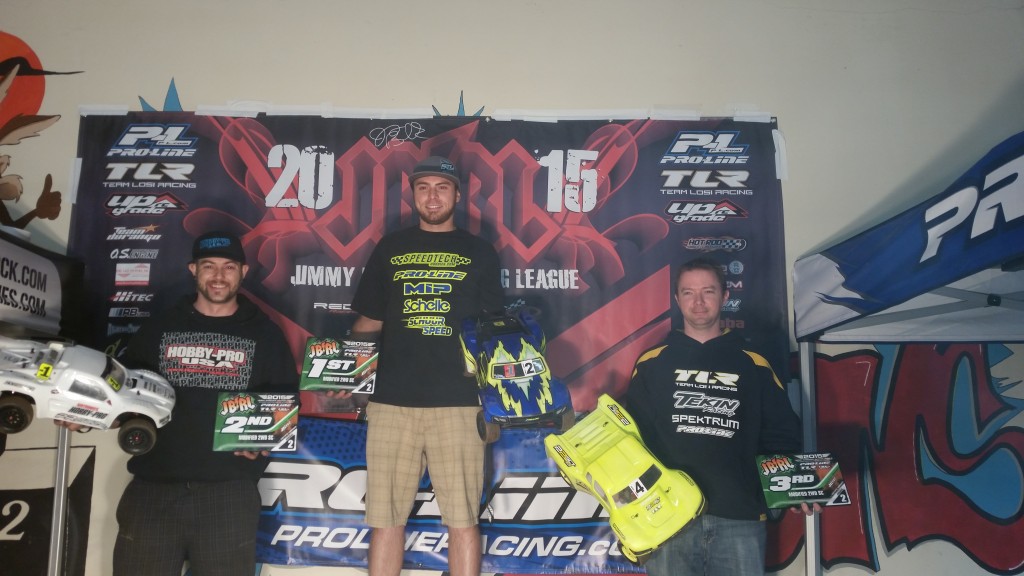 Rudy Rico would take the overall Tq and win in the 1/8 E buggy class running his Tekin Rx8 Gen2 T8 Gen2 powered Tekno buggy.