Round #5 of the Northwest Championship Tour was held in Lewiston, Idaho this past weekend. Racers from all over the Northwest came to compete on one of the largest tracks in the region. Friday afternoon brought a storm that most were calling a "Monsoon" which left the track with a large and deep lake in the middle and flooded pit spots everywhere. The RC Car Club of Lewiston did an incredible job of pumping thousands of gallons of water off the track and the use of lots of sawdust to get the track ready to start qualifying by 11am on Saturday.
In the Mod Truck class, team driver Shane Preugschat ran solid all weekend and was rewarded with a 3rd on the weekend.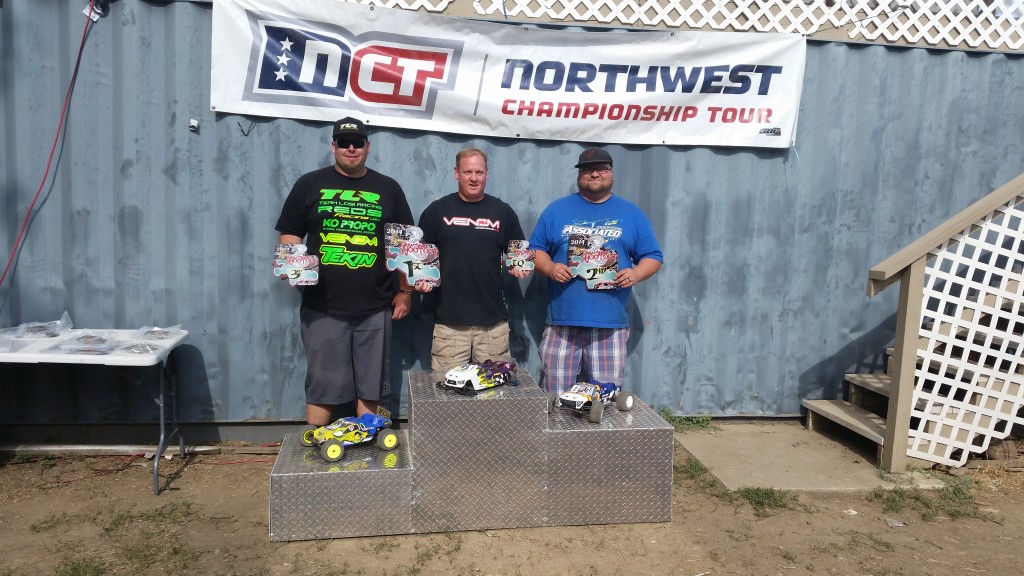 In the 4wd mod class team driver Nick Buechler would dig himself a bit of a hole qualifying 7th, however in the mains he was able to step it up and find his way to the front pack and secure a podium finish.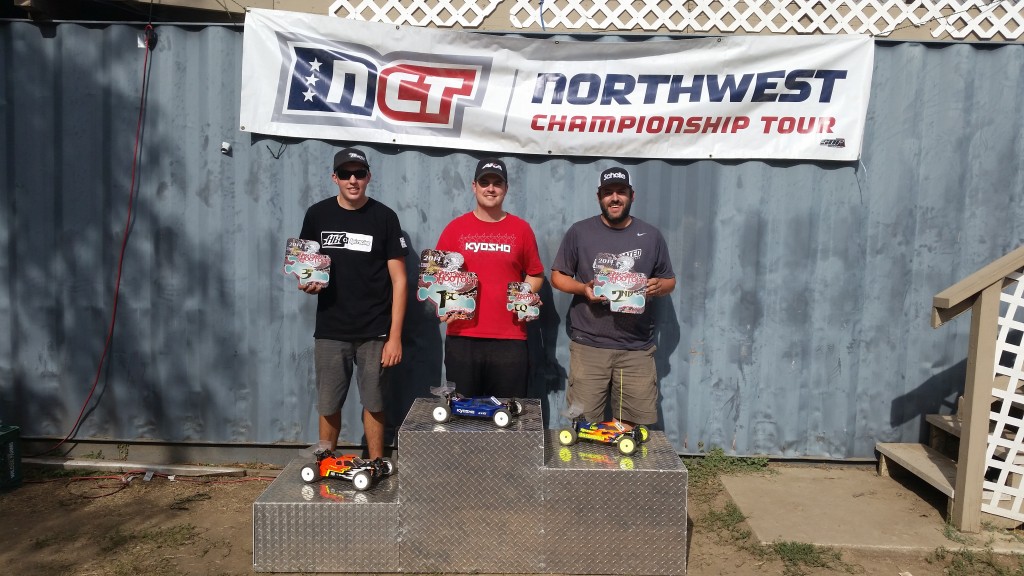 In the E-Buggy class, Nick Buechler would lead the way for the mains, but it was fellow Tekin driver Jeremy Potter who would take A1 with Nick in 2nd. In A2 Jeremy and Nick would find themselves battling it out again for the lead but some bobbles between the two would allow Mike Dana to run away with the victory and an A3 to decide the outcome. In A3, like previous main all three drivers swapped the lead, however in the end it was Nick who took the win followed by Jeremy and Mike, bringing it down to a tiebreaker for the win, in the end Jeremy would edge out his fellow Tekin/Hot Bodies teammate for the overall by 4 seconds. All three drivers chose the award winning RX8 Gen 2 and T8 Gen 2 line of motors.