Savannah GA was host to race the Colonels Winter Classic. There were about 261 race entries and the Savannah crew did a great job with the program.
The first class up was 2wd and it was awesome! With 30 racers in this class. At the sound of the tone Viesins, Melton, and Hanna took off wheels spinning. With in a lap or two, Viesins and Griffin were able to make a move into the 1 and 2 spot. They battled the whole 10 min race trading places with each other. Hanna was able to get into the lead. The racing got exciting with Viesins last min charge to try and take the lead but finished in the 2 spot. Tim Smith took the 3rd spot. Griffin was able to take the win with his Tekin RSX Redline Gen2 powered Serpent Spyder.
Pro 1/8 E Buggy was up next with John Michael McGinty taking Tq honors. From the tone Mcginty ran pretty much a perfect race and lead start to finish. Viesins has mechanical issues and pulled out. Griffin was able to finish in the 2 spot but Associated driver Chris Pace didn't make it easy early on. He put the pressure on the first half of the race. Pace would hold down the 3 spot. John Michael would take the win followed by Griffin Hanna in 2nd. Both drivers choosing the award winning Tekin Rx8 Gen2 and T8 Gen2 power system.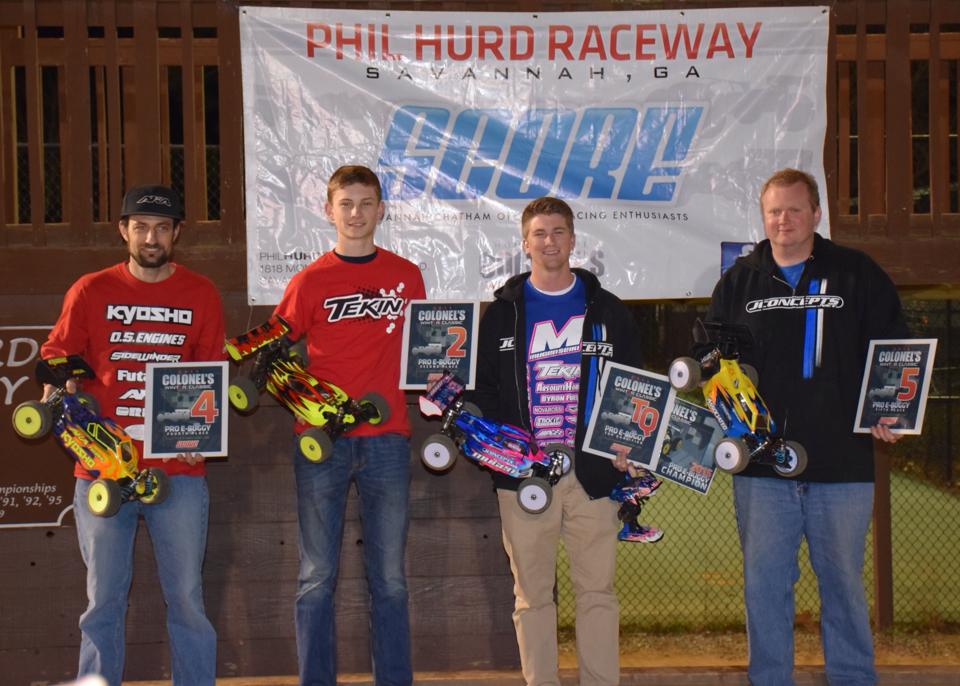 Please vote for the Tekin Rx8 Gen2 and T8 Gen2 for RCCA's Reader's Choice Awards!