Tekin would like to welcome Darren Bloomfield to the race team. Darren has a proven track record of excellence in many forms of racing. Darren is the point man for Nemo Racing and Agama racing program. "Having tried Tekin on his own with great success it only made sense for us to collaborate with a driver with his level of experience and success. We are happy to make this announcement and we all look forward to working with him." Randy Pike Tekin Team Manager.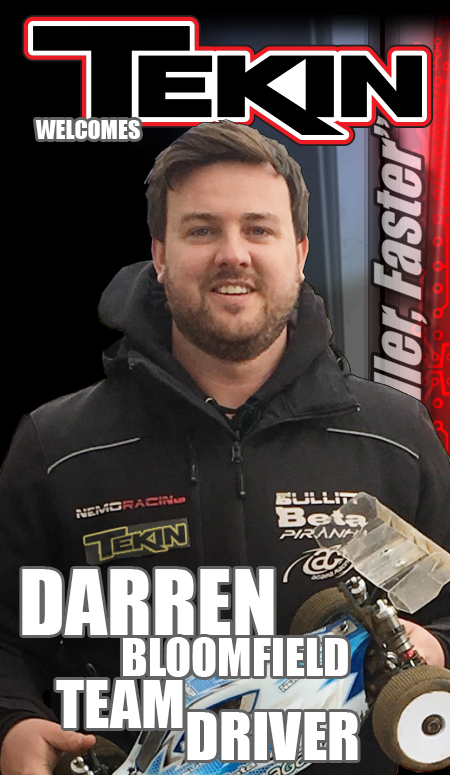 This past weekend Darren Bloomfield and the top UK guys all headed to the second round of the UK E-buggy nationals at whats questionably the best track on the UK scene, Kent model car club. After some over night rain and a consistent drizzle as they all arrived at the track, practice was interesting with a lack of traction, with it fast drying and a few more cars circulating, it was soon to start drying and for P2 was showing signs for a good day.
Round 1 of 3 came round quick and Darren was able to take second in the round with Boots a 4. Round 2 had Tekin powered Elliott Boots take the Tq with Bloomfield coming home in 2nd for the round. With an ever changing track the 3rd and final round, which would see Darren, Lee Martin and Elliott Boots all show there speed for the top spot of the 12 minute main. Darren using his Tekin Rx8 Gen2 ESC paired with 8 Gen2 2050, took the overall fastest time of the day by nearly 2 seconds along with that the Round TQ and top qualifier ahead of the 12 minute A main event.
It would be a sketchy start in the first corner with Darren hooking up on a pipe and allowing Elliott and Lee straight through, after getting hooked up and slowed down with some clinging on chasing pack, Darren soon shook them off and concentrated on catching the leader of Lee martin some 8 seconds ahead with just 7 minutes of the main remaining, whilst putting in some fastest laps of the day, Darren got the gap down to just .5 of a second and with a small error from Lee, Darren found himself in the lead and heading for the finish tone, all in all a great day for Darren with his Tekin Rx8 Gen2 ESC, T8 G2 2050 motor in his NemoRacing/Agama A215-E taking TQ honors and a hard fought out 1st position in the A main.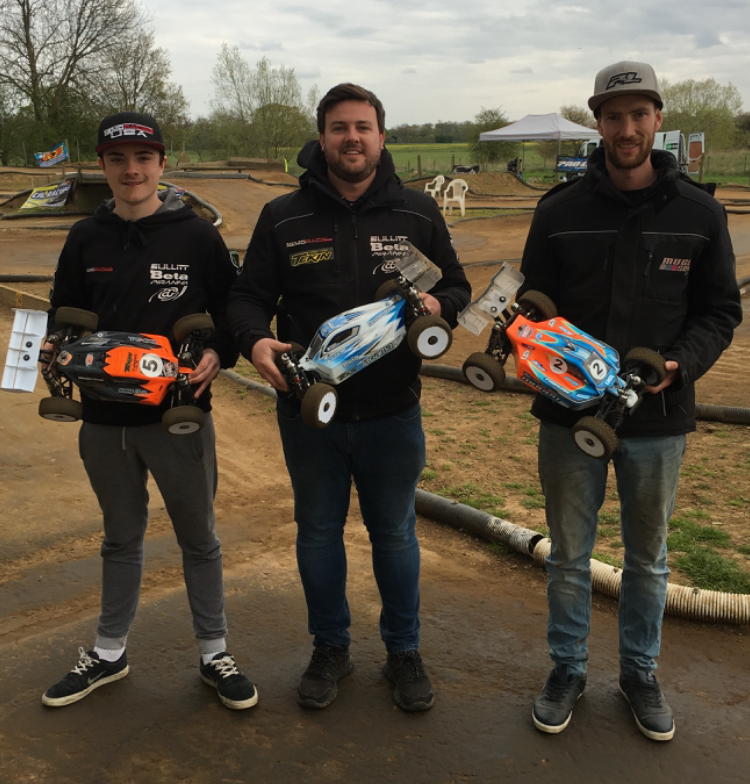 "What an awesome weekend. TQ and win, really getting to grips with the products now. Stuff works flawlessly. Thank you for supplying me with the best I could ask for."  Darren Bloomfield