December 26 Beach Hobbies in Myrtle Beach, SC hosted their 1st annual Jingle Bell Jam.
There were 125 entries for this event with open practice Friday, quals and mains Saturday and Sunday.
2wd Mod Buggy had Tekin drivers Max Flurer, Giffin Hanna, and John Michael McGinty III. After some good racing, small bobbles and clean passes, Max Flurer would take the win. Following Max were Griffin Hanna and John Michael.  Max, Griffin, and John all chose the Tekin RSX and Redline Gen2 motors to power them to the podium.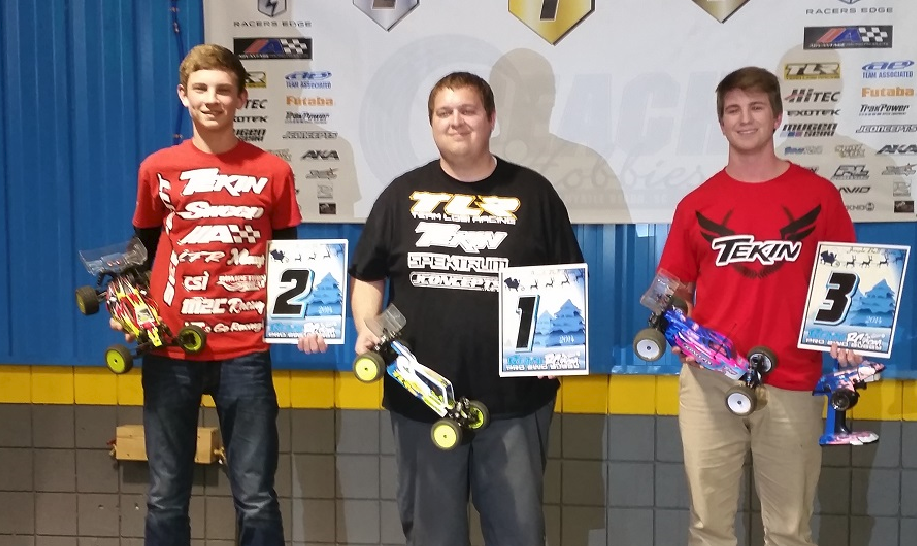 In 4wd buggy he John Michael and Max Flurer would share Tq rounds with Flurer taking the overall going into the mains. At the start of the race they took off and Max rolled it over just after the finish line on his second lap. JM took the lead and would end up lapping the field twice to take the win.  Both JM and Flurer again chose the Tekin RSX and Redline Gen2 motors.