The Northwest Buggy Champs race was held in Pasco, WA.  Tekin CS manager Jeremy Potter as well as a host of team drivers were in attendance.
The qualifying format was rocket rounds putting Joe Scales on the pole, Jeremy Potter(Tekin) on the 2, Nick Buechler(Tekin) on the 3. Nick  would win A1 after battling with Tekin teammate Jeremy Potter who finished 2nd. A2 Jeremy Potter would take the win setting up the A3 showdown for the overall. After multiple lead changes, the top 3 all finished within 2 seconds with Buechler taking the win, Keith Hadley taking 2nd, Jeremy Potter taking 3rd. that would give Buechler the overall win, Jeremy Potter 2nd, and Keith Hadley taking 3rd. Buechler and Potter both running the Tekin RSX and Redline Gen3 lineup of motors.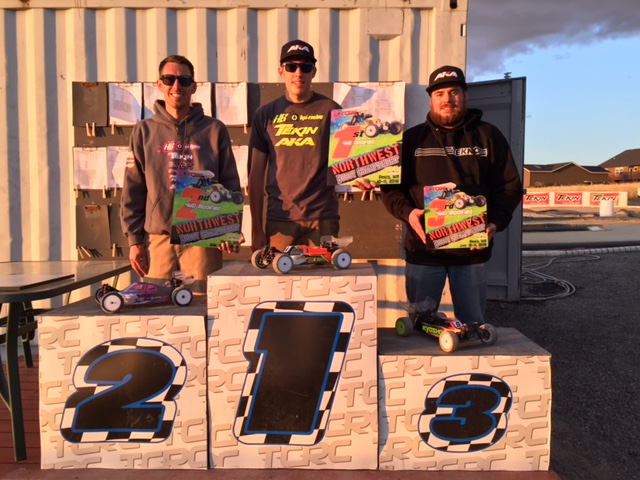 2wd Mod Buggy was Tq'd by Jack Leighan.  Tekins' very own Dan Wheeler managed to take 2nd overall running a Tekin RSX 8.5 Redline Gen3 powered HB Racing D216.