Blue Rock Raceway in Perry Fl played host for 2nd Round of the Force Series. Tekin factory driver Griffin Hanna and JR Mitch were in attendance both racing E-Buggy. 125 entries, 2 rounds of rocket round qualifying and double A mains meant lots of fun was in store for the racers.
Grifin Hanna would edge out JR Mitch by just over a second to take the Tq spot. A1; JR Mitch would make an awesome superman leaping pass on Griffin to take the lead! That would allow Mitch to take the first win right in front of Griffin. In A2, Griffin would lead the pack around with all kinds of pressure from JR Mitch! The two would swap positions for the lead at least a handful of times. Griffin was able to get back out front about the middle of the race and would go on to win A2. The two would tie with their finishes and the tiebreaker was decided by the combined times of both runs. Griffin was able to take the overall win by 1.5 seconds!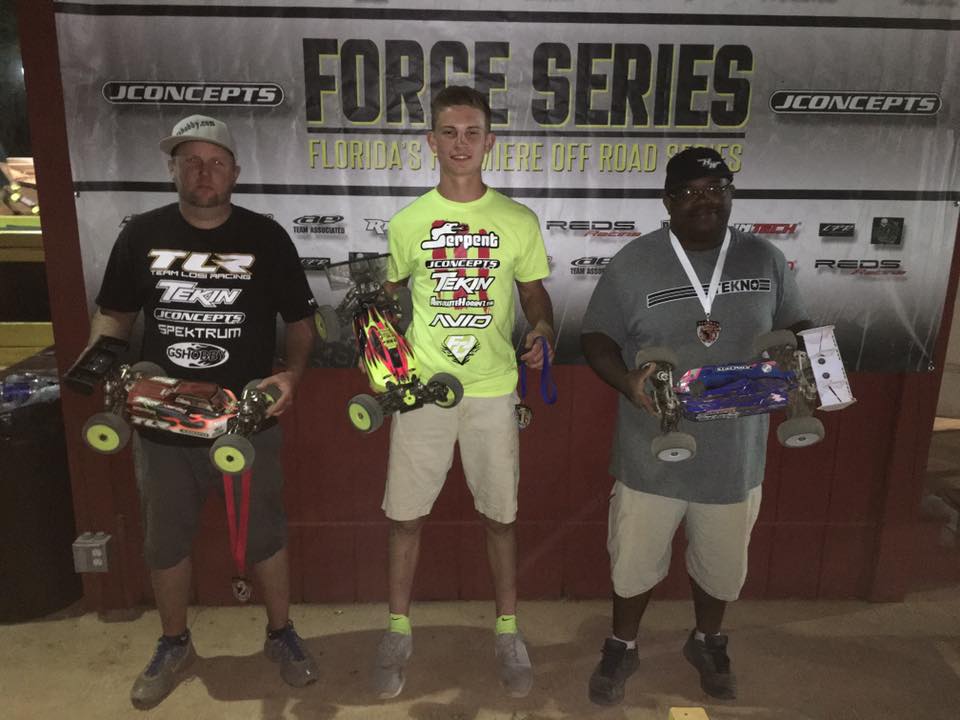 Both drivers chose the award winning Tekin Rx8 Gen2 ESC and Gen2 T8 1900kv motor in their respective cars.