Tekin is proud to announce that Factory pilot Elliott Boots has wrapped up the BRCA 1/8 E Buggy National Championship title!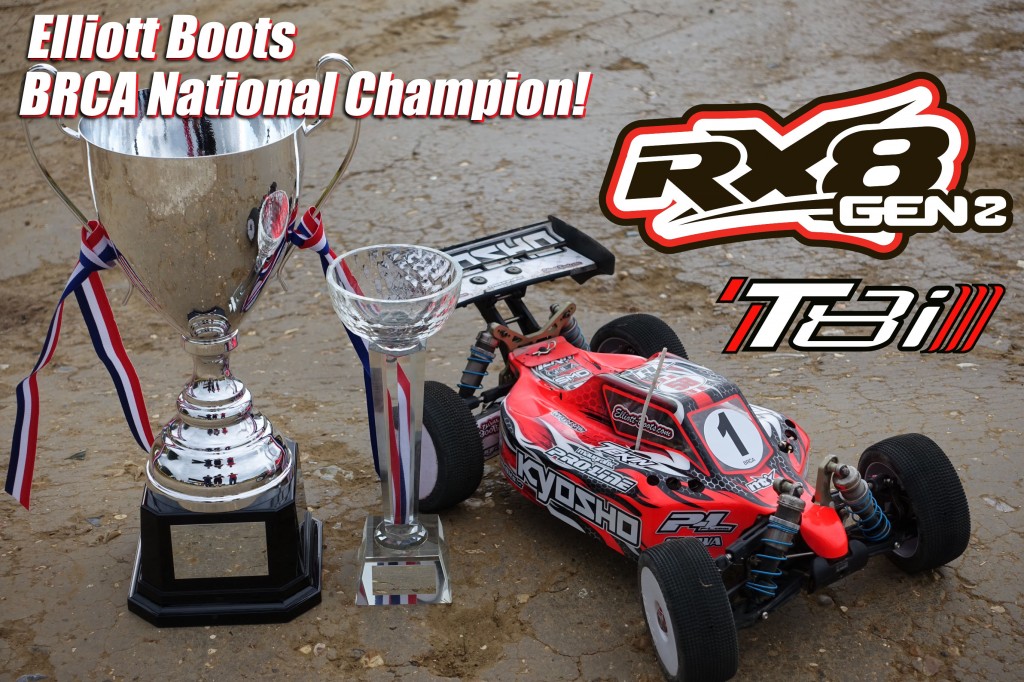 Elliott kicked off the series off the 5 round series at Herts with a Tq and win. Continuing on at the remaining venues at Coventry, Wakefield, Bromsgrove, and wrapping up at "The Slough."  Elliot had three Tq's and three wins never finishing lower than 2nd at any of the rounds. Wrapping up the overall title by the 4th round!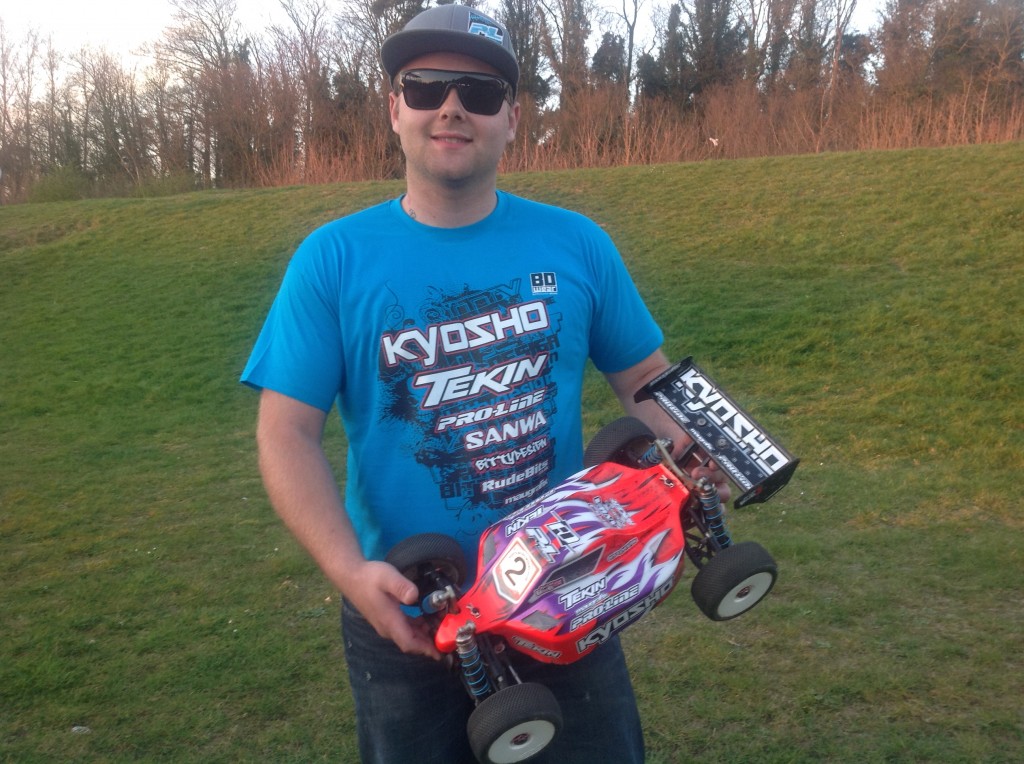 Elliott started off the series running the award winning Tekin Rx8 Gen2 esc and a Gen2 T8 1900 motor for the first 2 rounds. Starting in round 3 Elliott and pit man and father Chris Boots tried out the T8i 1950kv motor at the suggestion of team manager Randy Pike. After lightening up their Tekin powered Kyosho MP9e buggy to near minimum fighting weight, the T8i would prove to be Elliott's favorite motor/esc combination yet!  Elliott would wrap up the Championship running that very combo proving that Tekin will always have the right combination to get you into the winners circle!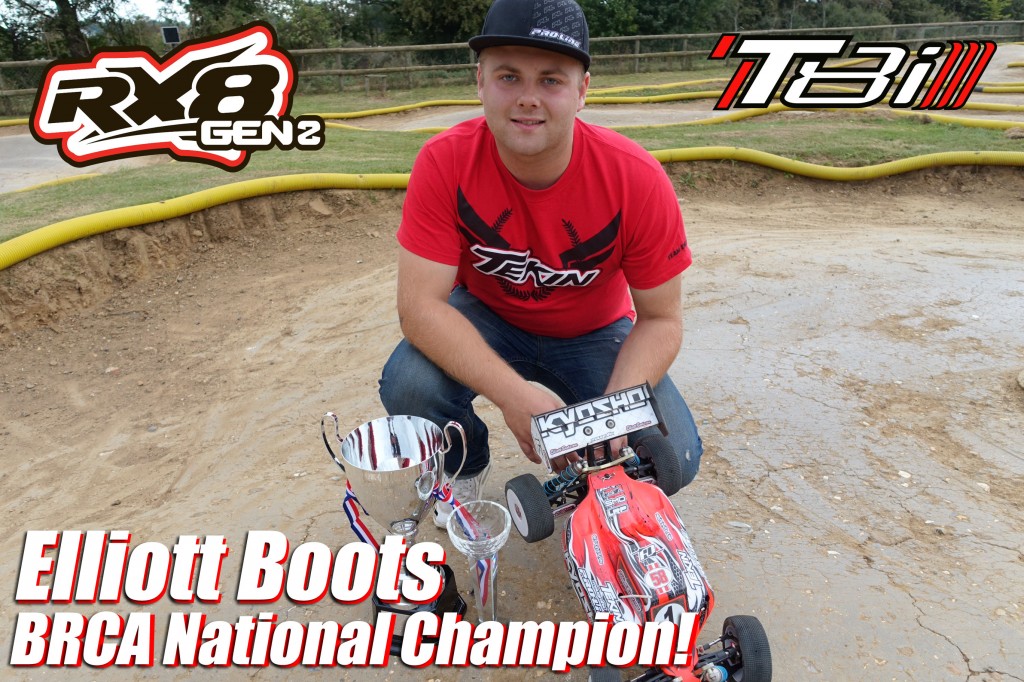 Elliott chose the following Tekin Products:
Keep up to date with Elliott Boots HERE