Norcal Hobbies in San Jose, Ca hosted the 2016 Team Powers Cup. Th race boasted 130 entries in the 1 day race. 2 ifmar heats, single mains were the program of the event.
Drew and Jeff Lorenzo made the trip and entered into the 2wd SCT, 4wd SCT, 2wd Stadium, and E lite classes.
Drew would take the overall Tq in the 2wd SCT running the Tekin RSX and 8.5 Redline Gen3.  In 1/8th E Lite Buggy Drew was running the Tekin RX8 Gen2 and Pro4 HD 4300kv again taking the overall Tq and win.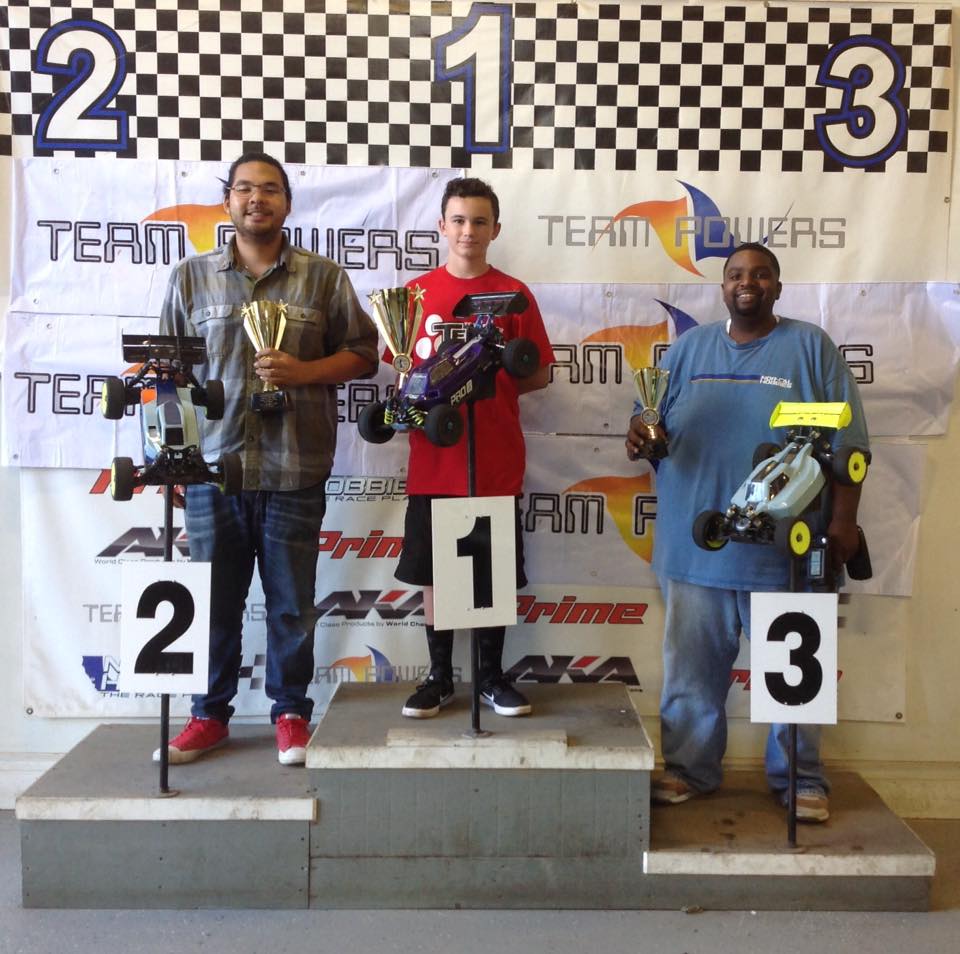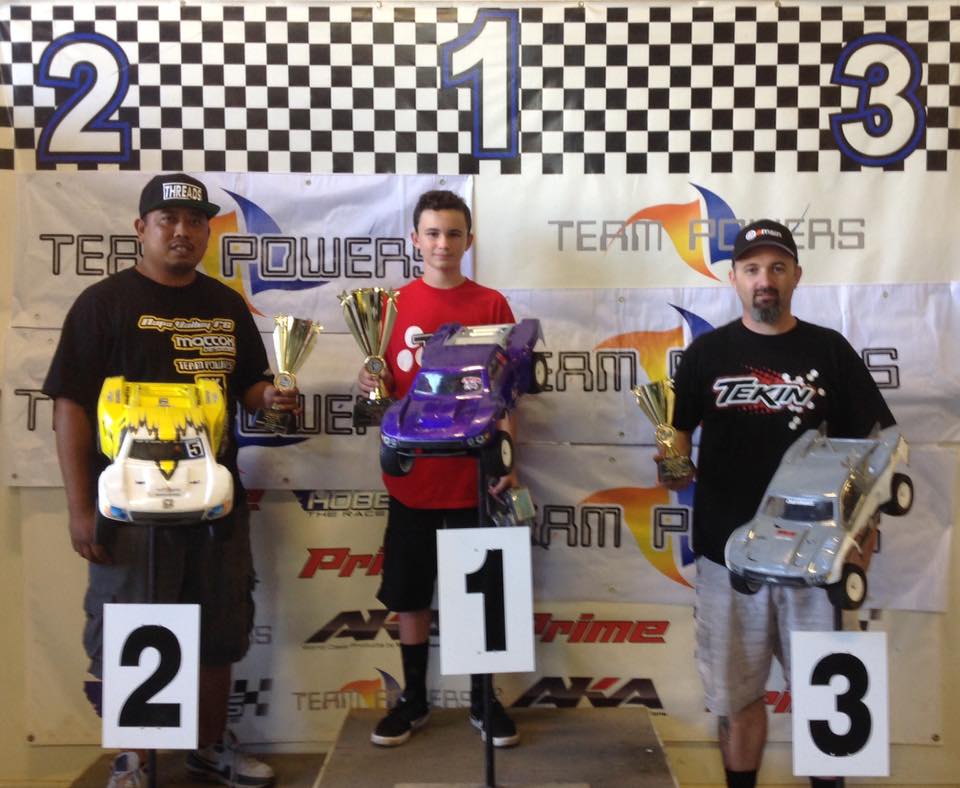 Jeff would join his son on the podium in 2wd SCT taking 3rd overall. In 4wd SCT Jeff would take the Tq and win running the Rx8 Gen2 ESC and Pro4 motor combo.