The National campaign last weekend with glorious weather and a hard packed track with lots of grip for the first round of the BRCA Electric 1:8 National Championship. Elliott Boots was using his Tekin powered Kyosho MP9 TKI3 E with a very similar setup that he uses on his Nitro car which is always very good.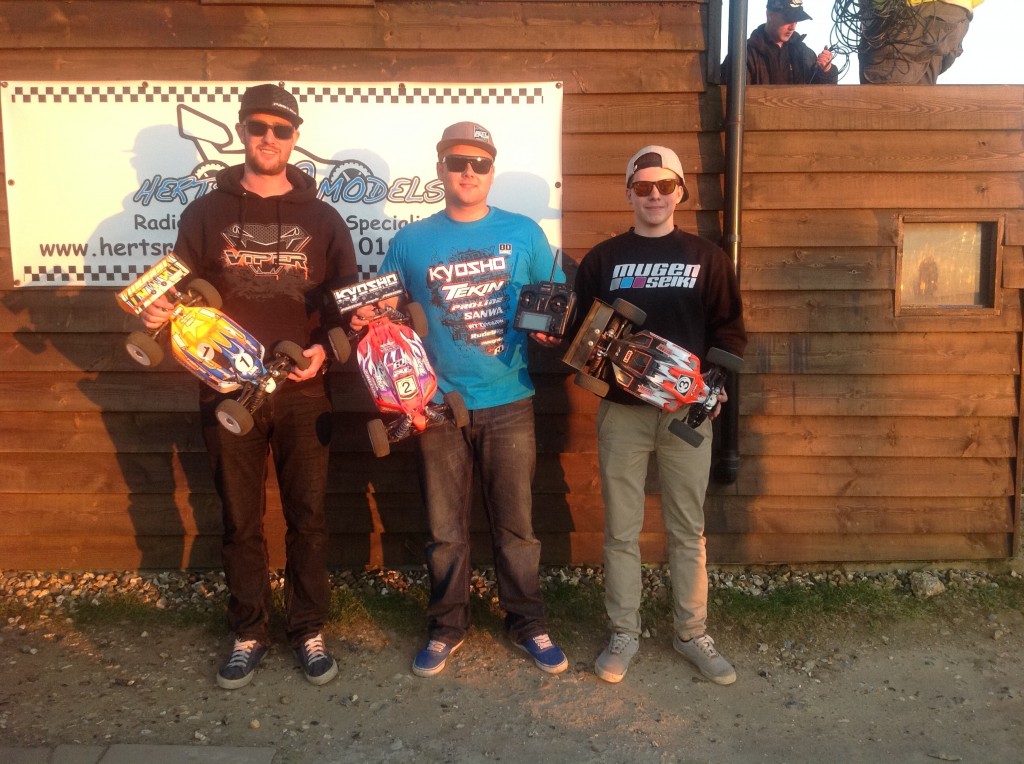 In qualifying Elliott was extremely fast. Due to a couple of bobbles here and there on a very demanding track and a couple of back marker problems, secured second place for the final. Elliot was using the new super fast Tekin RX8 Gen 2 Electronic Speed Controller and a 1900 kv Tekin T8 Gen2 motor which ran all weekend with super power and nice power delivery and was able to compete in a 12 minute final very easily with plenty of power in reserve.
Elliott was on second row of the grid for the main 12 minute A Final in which he made a fantastic start and was able to take the lead very quickly from Lee Martin. Elliott then put in some outstanding laps and was able to give himself a nice gap from second place and the rest of the pack. He was able to back off his pace a little to save using all his power up as it was a large track and we wanted to make sure we finished the race, which he was able to do comfortably and take his first BRCA Championship win of the year.
Next round is in Coventry in April.