The JBRL Nitro Series just completed its 9th season. With an average of nearly 200 entries per event, it is easy to understand why the JBRL Nitro Series is the most popular racing series in the nation. The JBRL series visited 8 tracks this year. Traveling all over Southern California and Nevada and Arizona to test the skills of its competitors over a wide range of track conditions. This exciting series is fun for the novice and expert racer alike.
Adam Drake from Tekin Electronics supported all 8 events and was able to take home the 2015 Electric Buggy Championship! Adam chose the award winning Tekin Rx8 Gen2 ESC along with the Gen2 T8 1900kv to power him to another overall series championship!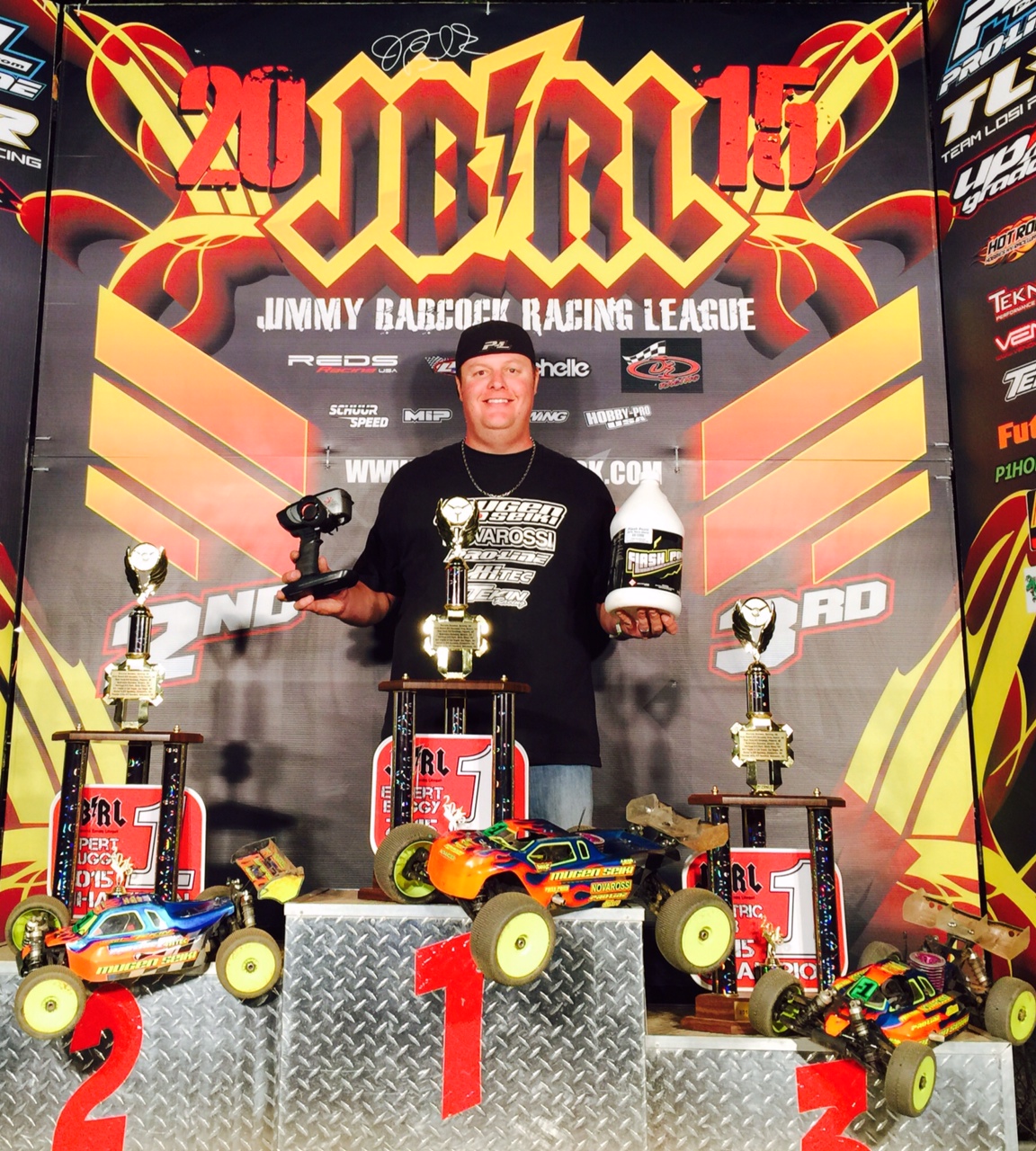 Tekin would like to thank Jimmy Babcock and the entire JBRL crew for a successful series. We hope to see everyone soon at the races!