Trucking along with the Axial SCX10-II UMG10 build! This week we build shocks, suspension links, install the axles and assemble the Vanquish wheels and MT45 tires! We also install our T-360 Servo, BXR Element Proof ESC, solder it all up and finish off with a Spektrum SR315 and DX5C radio! It's a functional runner now, all that is left is to put the custom touch on the body and take it out for a drive!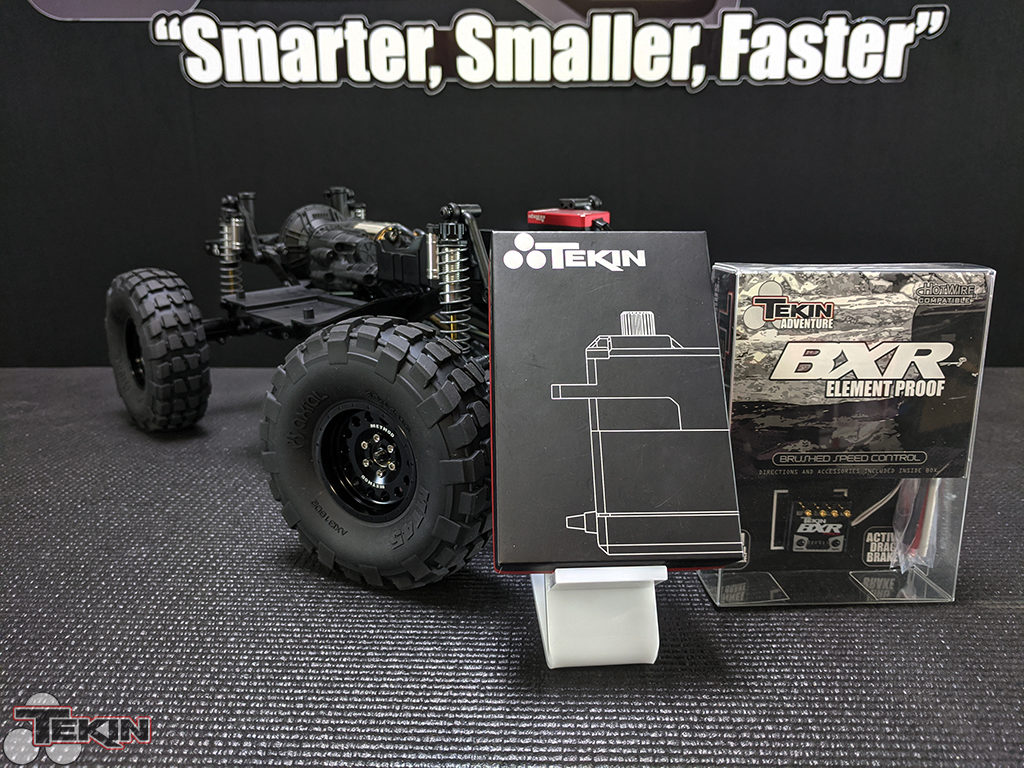 The links and shocks both went together smooth as silk. I went with the standard 30wt kit shock oil for two reasons; it's winter out and lighter shock oil will be needed and this rig is not going to weigh much and the electronics package is very light. The BXR barely weighs more than the receiver and the batties I'll be running are only 2100mAh and pretty light as well.
Wheels and tires are a great combo on this rig. The Incision MR307 Methods by Vanquish include #4 hubs and are extremely easy to assemble. The MT45 tires bead very nicely on the VP wheels and mounting them up only took a few minutes per tire. Looking forward to seeing how they perform out on the trails!
The whole chassis came together this week. The axles are linked up, shocks are on and the wheels and tires are assembled and mounted up as well, so we've got a roller! Almost all of the electronics are installed; at least the important ones. The T-360 servo is in, T30 Pro motor is in and the BXR is tucked into the receiver box. Auxiliary Channel Drag Brake is connected and setup on the radio and the ESC is calibrated and ready to rock!
Parts used in this build:
Tekin Racing
BXR Element Proof ESC
T30 Pro Handwound Motor
T-360 Servo
Axial Racing
SCX10-II UMG10 Builder's Kit
Vanquish Products
AR44 Axle Gear Sets (2)
AR44 Suspension/Link Mounts (2)
Incision Drive Shafts
1.9 Method MR307 Wheels (5)
RC4WD
AR44 Front Portals AR44 Rear Portals
Beef Tubes AR44 Beef Tubes Standard Width