On 27th of April I participated in the first round of the 2019 Lithuanian off-road championship. The event took place in Kaunas. Dominykas recaps:
"Q1: During practice I thought I had a good setup, just needed to get the car to be smoother through the rough sections. Pace was good, but a couple of mistakes gave me 4th place. Almost all the guys were really quick (or maybe I wasn't fully out of the winter break 🙂 ).
Q2: Change of tires and lower ride height gave me the stability I needed. 1st place, but only 0,85 from 2nd place. Top 4 were 4 seconds apart.
Q3: Steady pace with no mistakes gave me 1st place and a 10 second gap to 2nd place.
R1: Took TQ in qualifying. In 2nd place was TLR's driver Domantas Cesiulis who was really quick but had a tendency to make mistakes. Had a great start, tried not to make mistakes. Domantas saw a gap and overtook me. But after a while he had a contact with a backmarker. After that 3 drivers battled for 2nd place which allowed me to pull away. But once a said to myself ,,just don't make mistakes' my pace dropped a bit. Took 1st place with 4 seconds to 2nd place.
R2: On the practice lap before the race my car switched off unexpectedly. Somehow my dad and my friend got the car going again. This final was a bit easier, but in the beginning I needed to defend from Domantas a lot. But in happened again that he pushed his car too much and made mistakes which allowed me to take 1st place!!!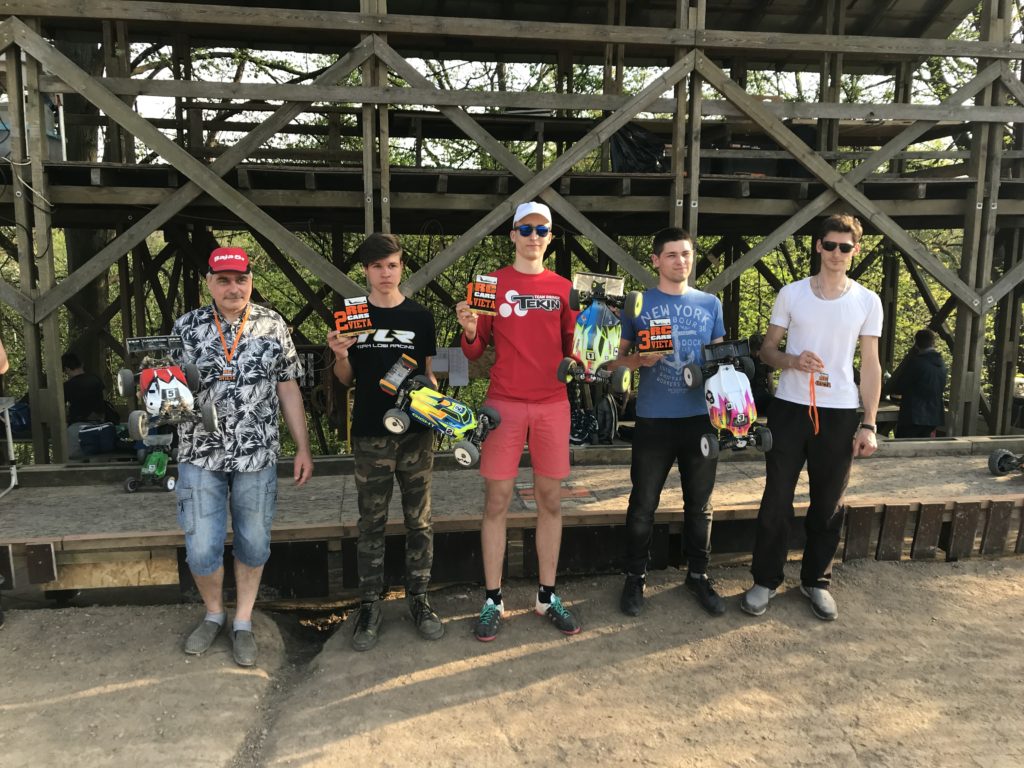 After the A2 final I had secured a 1st place finish, which allowed me to skip the A3 final, as it wasn't necessary. Overall, I'm really happy with a great start to my 2019 season. A  TQ and Win is a great result!"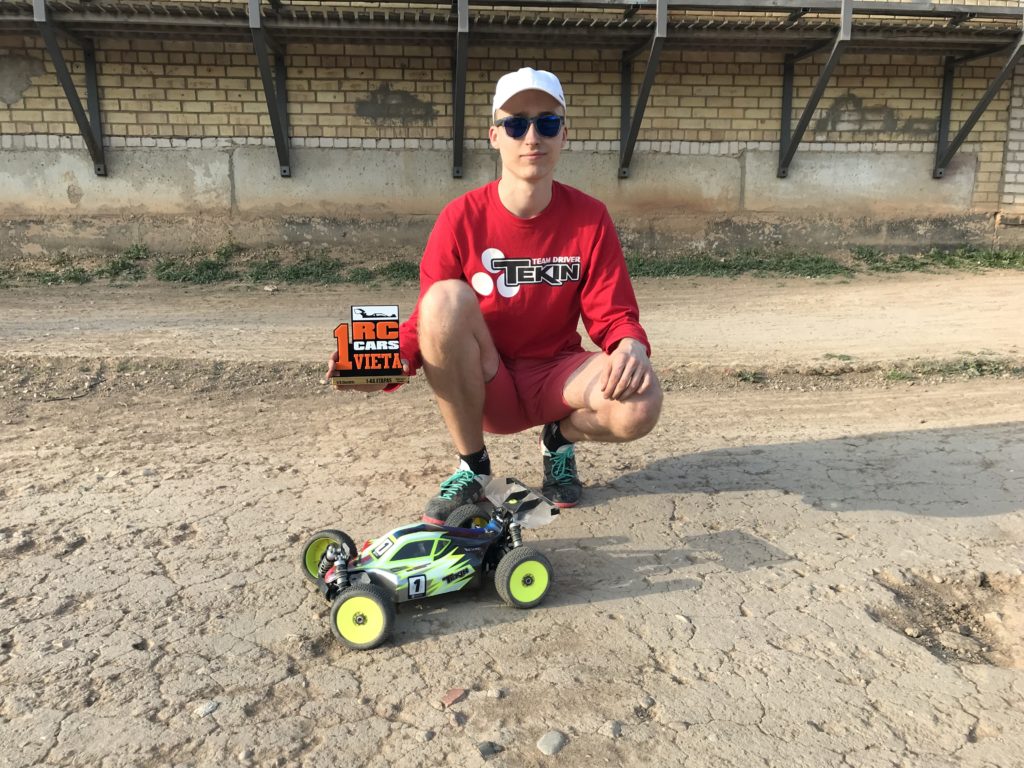 Dominykas chose the award winning Tekin Rx8 Gen3 ESC, T8 Gen3 motor to power him to this win.