Tekin would like to congratulate Steve Ibbotson on his SRS Championship!  Read the news from X-Factory UK below.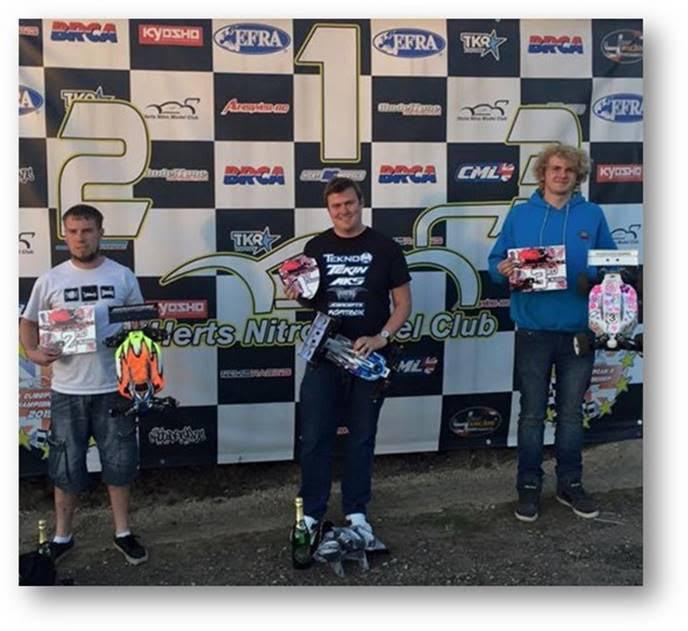 This weekend saw the final round of the SRS championships and the series headed to the awesome Herts track.
The weather was great and everything looked set for a close final round. Steve Ibbotson and Matt Mussett were in attendance for X-Factory UK, running their Tekno, Tekin, Vampire, JConcepts package…..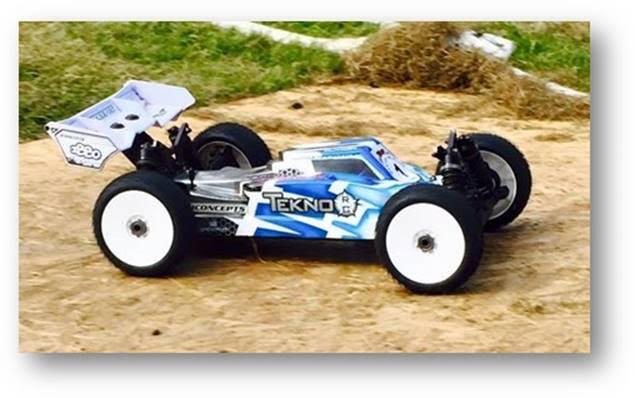 All Steve needed to do was finish either 2 places behind the current series leader or in the top 5 if he was lower than 3rd to secure victory in the championship, so this event was more about bringing the car home in a good position rather than going all out for the win. Qualifying started well and immediately his car felt good on the damp track. Putting in a safe 2nd in round, then a 3rd in round and finished on a 2nd in round to mean he was lining up second on the grid.
The finals started and he had a great battle with Mark Rumble for about 5 minutes, a small mistake and he got ahead, then unfortunately Ashley (the series leader) dropped out due to a problem with his car. All Steve then needed to do was make sure the car got to the end of the final above 5th place. He backed off and brought the car home in 3rd to win the SRS championship!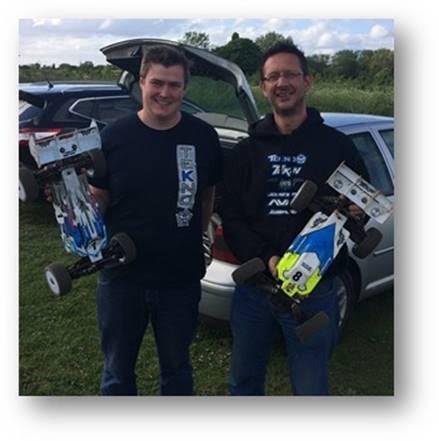 Steve commented that his whole package has been faultless all year running the Tekno EB48.2, JConcepts tyres, Vampire LIPO Batteries and Tekin RX8 Gen2 ESC and T8i 1950kv motor. Congratulations also to Matt Mussett for coming 4th in the championship and narrowly missing out on 3rd.