The 2015 Axialfest was once again held in Cisco Grove, Ca. With a record number of entries and attendance yet again this year, competitors were definitely in attendance. With a few new additional side events, the event was enjoyed by anyone and everyone who attended whether or not you competed.  Tekin sent down factory reps Ty Campbell and Zak Kennedy to help anyone running Tekin equipment all week long.
Tekin factory driver Michael Pham had a great weeked. Pham started his weekend off with a win in the new Wraith Outlaw Rhythm Drags. Pham took his VP Tekin Axial Wraith powered by a Tekin RX8 Gen 2 and Tekin ROC 412 3100kv on 3s to the big win. This new event pitted 2 people at a time, drag race on down a track with corners, mud, sand, rocks and asphalt. The winner would advance to the next round until only one person would be standing at the end. Michael Pham was that person!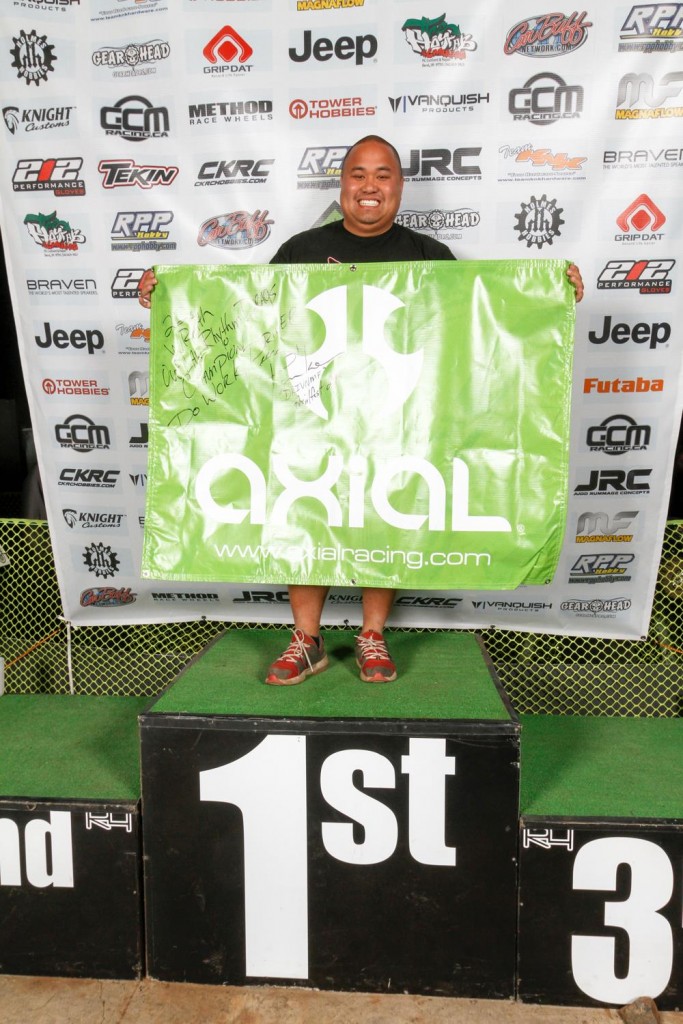 Pham continued his winning weekend taking the win in the Terra-X Wraith division. This class was ran with up to 20 drivers at once for the first two heats. There were at least 3 sets of Wraiths rounds per a heat. Heats were not timed and was just 2 laps around the course BUT no corner marshaling was allowed (by driver or spectators), so if you got stuck or flipped upside down and couldn't get back on your tires on your own power you were consider "Track Art". Course layout consisted of turns, jumps, side hills, rock, dirt, sand, and asphalt. The top 5 drivers would advance to the Main and if you qualified after the first heat you did not have to run the second heat. Main consisted of 5 laps and again no corner marshaling was allowed so staying tire side down was very important. Event consisted of almost 20 drivers for the Main and a total of over 70 drivers participated. Pham would take 1st place with his VP Tekin Axial Wraith powered by his Tekin RX8 Gen 2 and Tekin ROC 412 3100kv on 3s.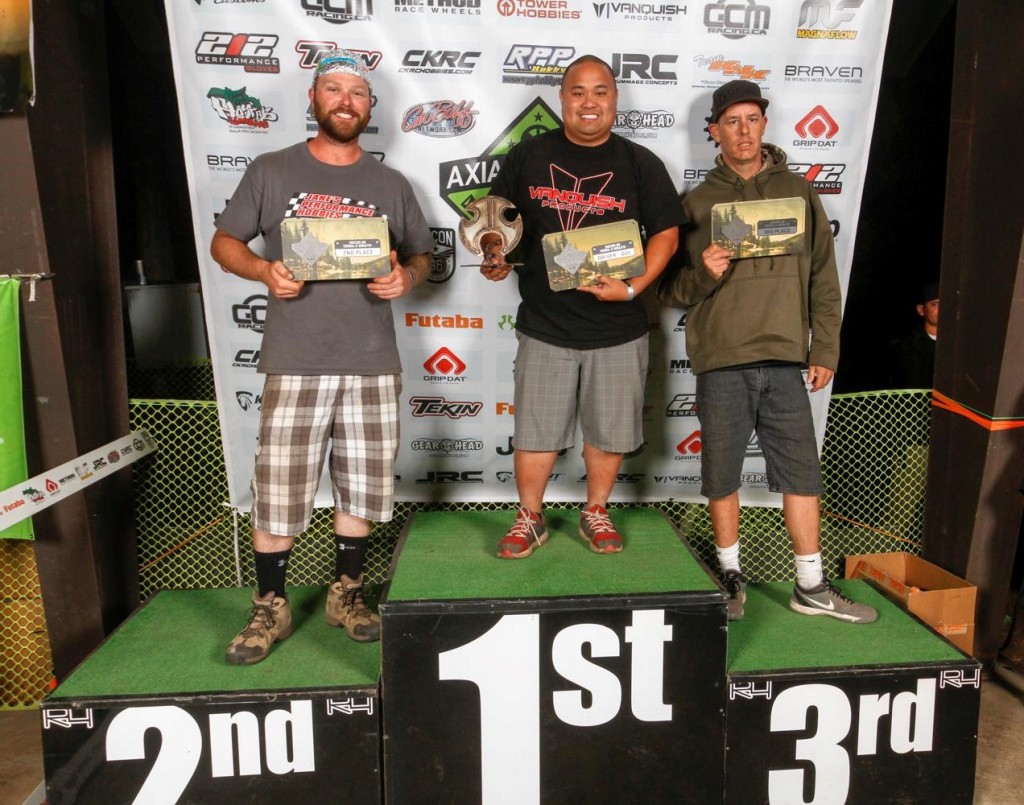 Pham would take the triple crown winning the Terra-X Yeti division. The class was similar to the Wraith division above but had a total of around 100 drivers participated!  "I took 1st place in this event and qualified after my first Heat. Highlight of my Main race in the Yeti was I cleared 20ft after the jump in reverse and this was during the 4 lap of my heat and landed as smooth as can be." Michael Pham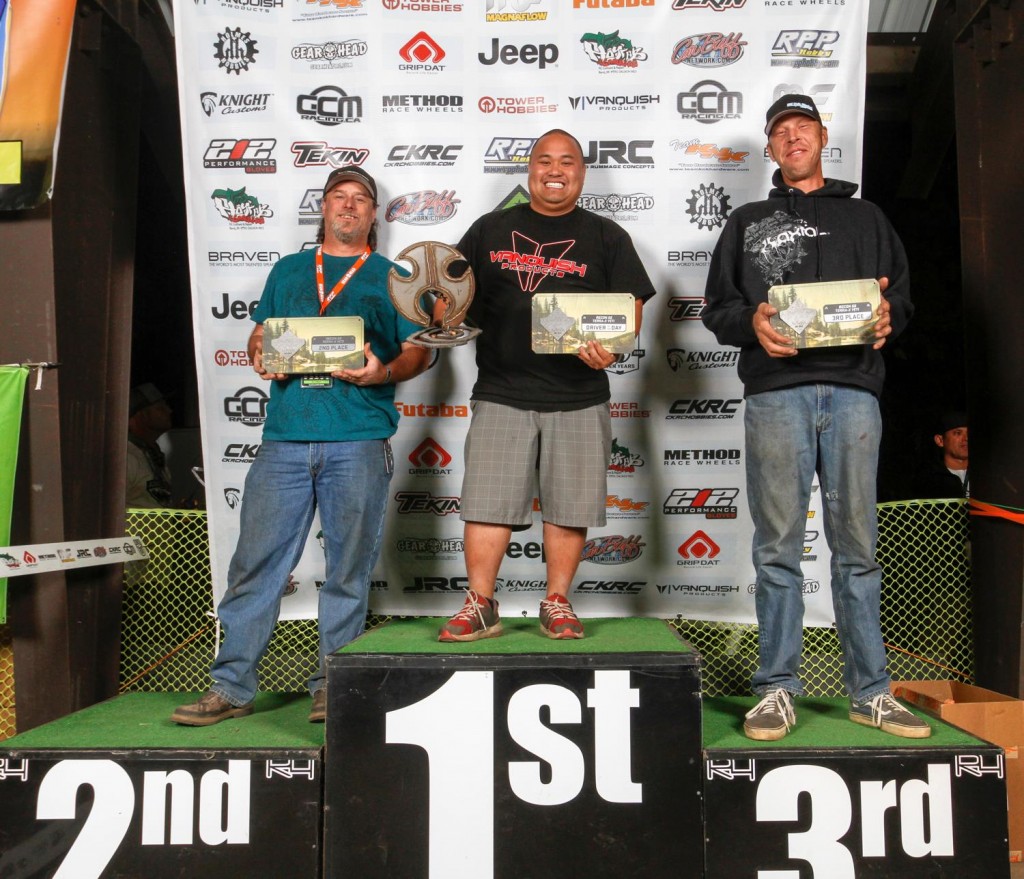 Pham once again chose the Tekin Rx8 Gen2 esc this time coupled with a Tekin Pro4 HD 3500kv on 3s in his VP-Axial Yeti.