The 2015 Southern Nationals were held in the Ike Hamilton Center in West Monroe, Louisiana. Drivers were greeted to what many said "coolest tracks that they'd have had the pleasure of running on."  The layout was well done, lanes were wide, and the surface was predictable.
Tekin teammates Joe Bornhorst and Ryan Lutz would swap Tq runs during qualifying. Bornhorst would take the overall Tq in Rd3.  A1 would have Joe out front with a nice lead of 15 seconds on the field. He'd begin to lose a steering servo which would allow Lutz to catch up and take the win in the final minutes, Bornhorst settling for 2nd. Joe would go into A2 with confidence that he could repeat his gap on the field resolving his steering woes from A1. He would do just that opening up at 16 second lead on the field, leading tone to tone to take A2. A3 would be the last run of the day. Having just ran the nitro buggy main Bornhorst took that knowledge and made tire change. This would prove to be the right choice giving him a "pretty unbelievable" car allowing him to walk away with A3 easily taking the overall win. Ryan Luz 2nd, Tyler Hooks 5th.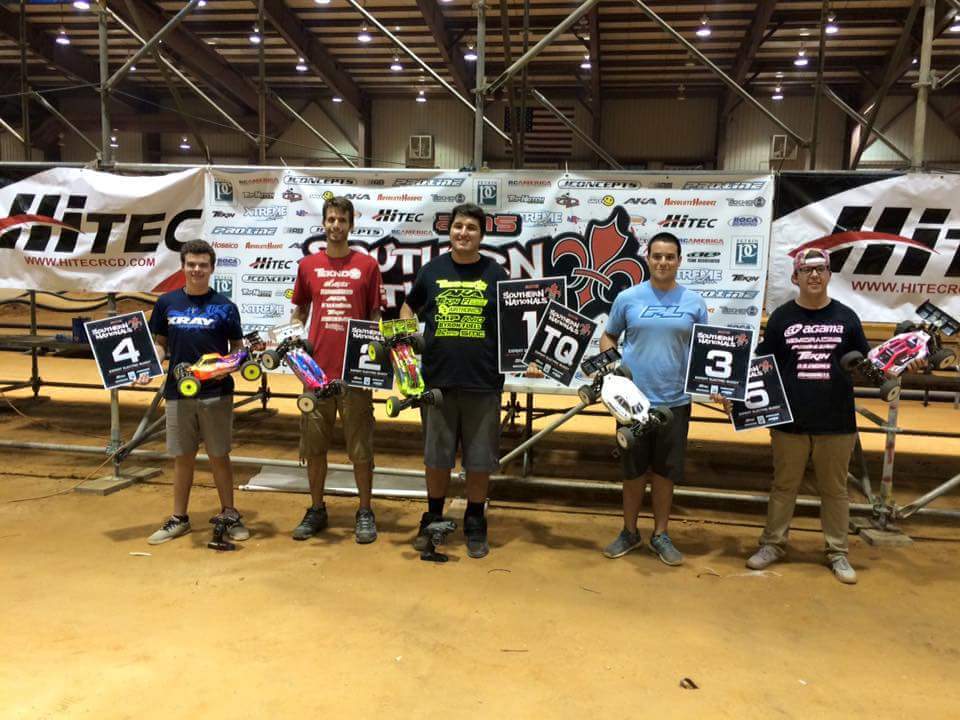 All 3 team drivers chose the award winning Tekin Rx8 Gen2 esc and T8 Gen2 lineup of motors.