The 4th Annual Moon Rocks Bashers – Fire & Ice Extreme Scale Adventure – Lost Trails was held at the Wild West Motorsports park in Sparks Nevada this past weekend. Over 200 participants attended this event consisting of two different classes which was by tire size 1.9 Class and 2.2 Class. There was 3 different courses which varied in difficulty: easy, intermediate, and expert. All 3 couses equaled a whopping of 500 gates altogether and over 3 miles distance traveled. The event was timed and every penalty of: Gates (vehicle physically hitting a gate), Touches (physically picking up a car to pass a gate or to flip over not under it's own power), and there was also Markers that needed to be written down at random gates (5 number markers in each course) would add to each driver total time. The lease of amount of time amount for each class would produce the winners.
Tekin factory driver Michael Pham recaps the course:
I started the Extreme Scale Adventure running the "Black Diamond" expert course. The course was one of the hardest scale adventure I have personally done ever. Many of the gates involved picking the right line, winching, and wheel speed. The rocks, hill climbs, and drop offs were enough to kill many competitors motors, servos, and drive lines. The Tekin RSX ESC paired with a Tekin Pro2 Brushless motors on the Axial SCX-10 II proved to hold up to the extreme terrain using a total of 7000mah of battery in only 170 gates. The Tekin B1R did an excellent job controlling the winch to help the gates that were impossible to run without the help of the line. This first course took a little over 2 hours to run.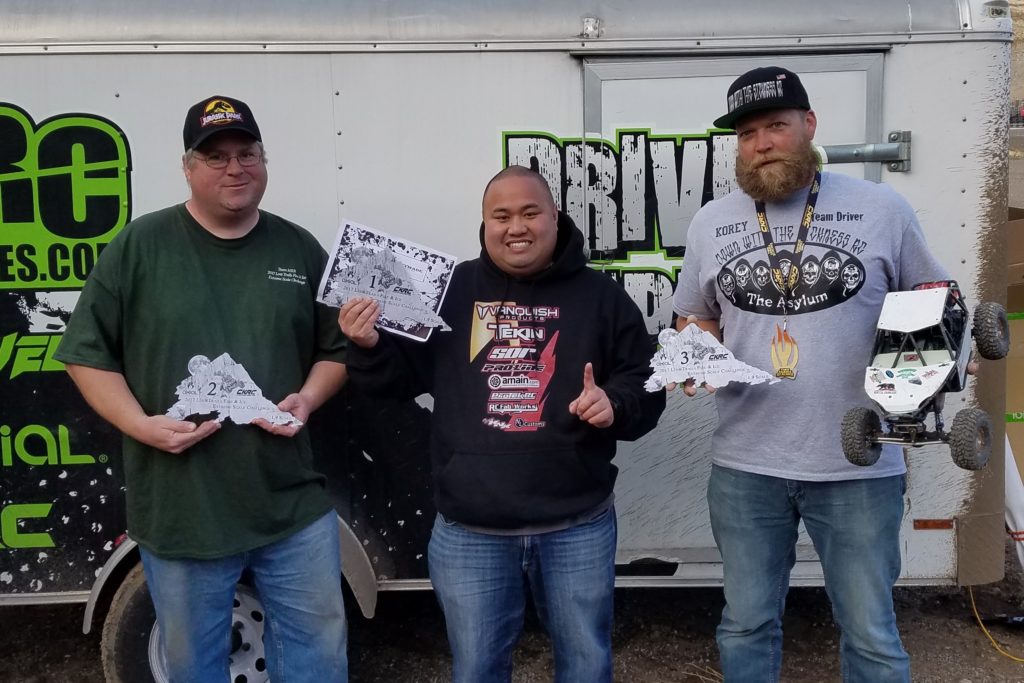 Knowing there was 2 more courses to run and have only brought 10,000mah worth of battery I decided to take a chance if finish the "Green Circle" easy course before making the long trip by to my truck to grab more batteries to finish up the event. The easy course was very fast paced with very little to no traffic jams and no winching involved but with almost 170 gates still took some time to finish which the gamble with no extra batteries in hand could proved to be a bad deal. As I finished the last gate my rig ran out of battery as soon as I got to the second check point. A quick ride back to the truck to grab more batteries and a drink for hydration I was back on the course ready to finish the last part of the adventure.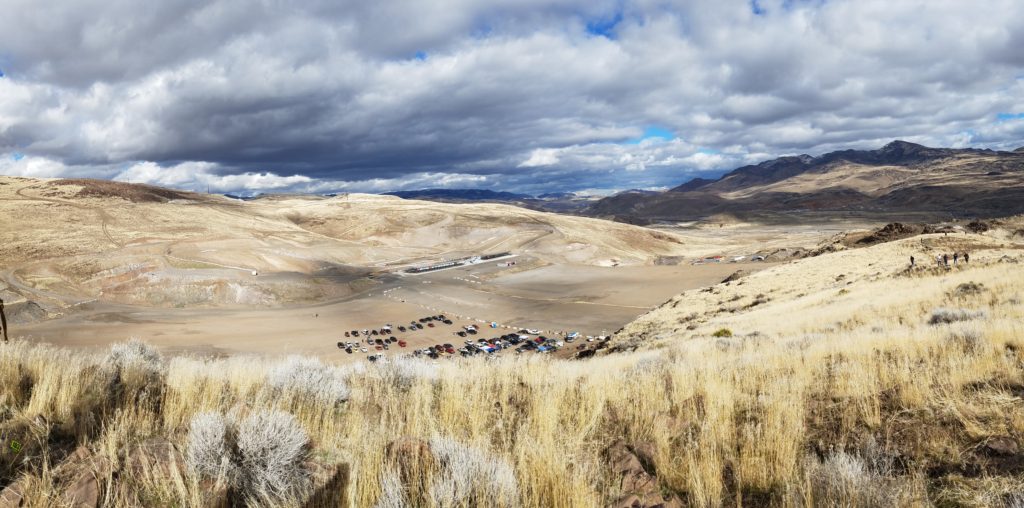 The "Blue Square" intermediate course would end up not being hard to drive but hard on my body physically. This course consisted of mostly a up hill climb until the half way point. There were many traffic jams at the harder gates so the waiting game would add to the total amount to finish.
I would end up finishing 1st place in the 1.9 class of the event with penalties added a total of 5.10 hours using a little shy of 15,000mah of battery. I never once had to do any kind of trail repair and the Tekin electronics proved to never skip a beat except when disconnected during a quick battery change.