It was 'up North' for this weekends National, at the new Wakefield track. The team had managed to turn at track from flat to a raceable venue in only 8 weeks with a tiny team of workers! Well done all the Skidmore's and the rest of the team for the hard work. A very different surface faced the racers, being very loose and a very earthy/peat like dirt.
Running his proven Tekin Rx8 Gen2 esc and T8i 1950 powered Kyosho MP9 TKi3e buggy Elliott Boots would hit the track for practice to sort out tires and the layout. Deciding to run the Proline Bowtie 2.0. We hit the track, with the car being very loose, but watching others it seemed to be the case for everyone. We completed the run and took a look at the timings and to our surprise we were 3 seconds quicker on our fastest lap!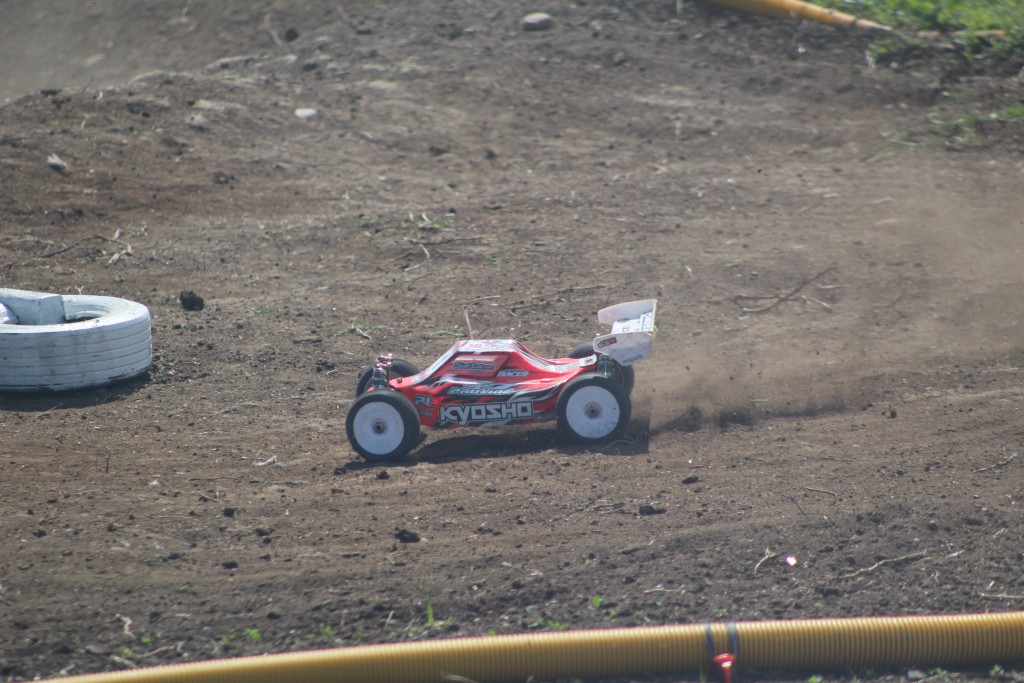 Giving up Q1 to the field by forgetting to swap out the previous practice packs from the car, Elliott would be sure to bounce back in Q2. Boots would do just that taking Tq for the round. Q3 would go out again taking the Tq for the round and the overall pole for the class.
The 12 minute final would have Boots take off from his P1 position leading the field through the first jump getting away cleanly however the carnage behind him was something to watch! Boots wasted no time gapping the field. Half way though the 12 minute main Elliott would lap the entire field!  Boots would allow the rest of the field to battle among themselves while maintaining his huge lead to take home the win!