VFD TWIN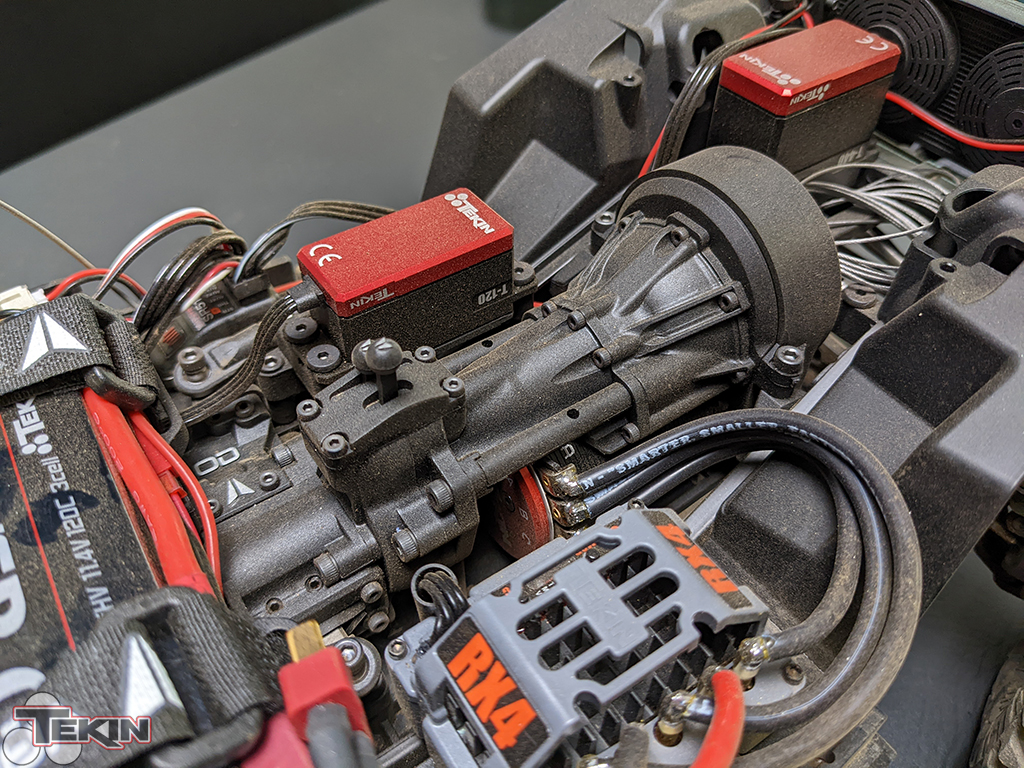 Normally I like to keep things simple. The less moving parts something has, the less I'll likely have to fix it in the future. After wheeling this rig a few days, I am in love with the VFD Twin transmission. True, it has more moving parts to worry about, which means more potential failure points and more electronics needed to take advantage of its features. Now I don't care. Not one bit. The Twin offers performance that you just won't get in any other transmission. DIG is great and while not a new feature, it is extremely useful and I am glad I have it at my disposal.
Shift-able overdrive on the other hand, now THAT is something that is an industry first and every bit as useful as the DIG. You don't want tons of OD when cruising along a trail or moseying through easy terrain. You do want it when you need to get the front end up over a technical obstacle or simply to climb in the loose stuff. I found it very handy all day long every time I took the Phoenix out.
And who doesn't like being able to shift to RWD and drive like a teenager who just got their license? I love that the Phoenix can go from trail truck to drift machine in 1/4 of a second. It's pretty fun seeing it sideways while counter steering and throwing roost.
F10 PORTAL AXLES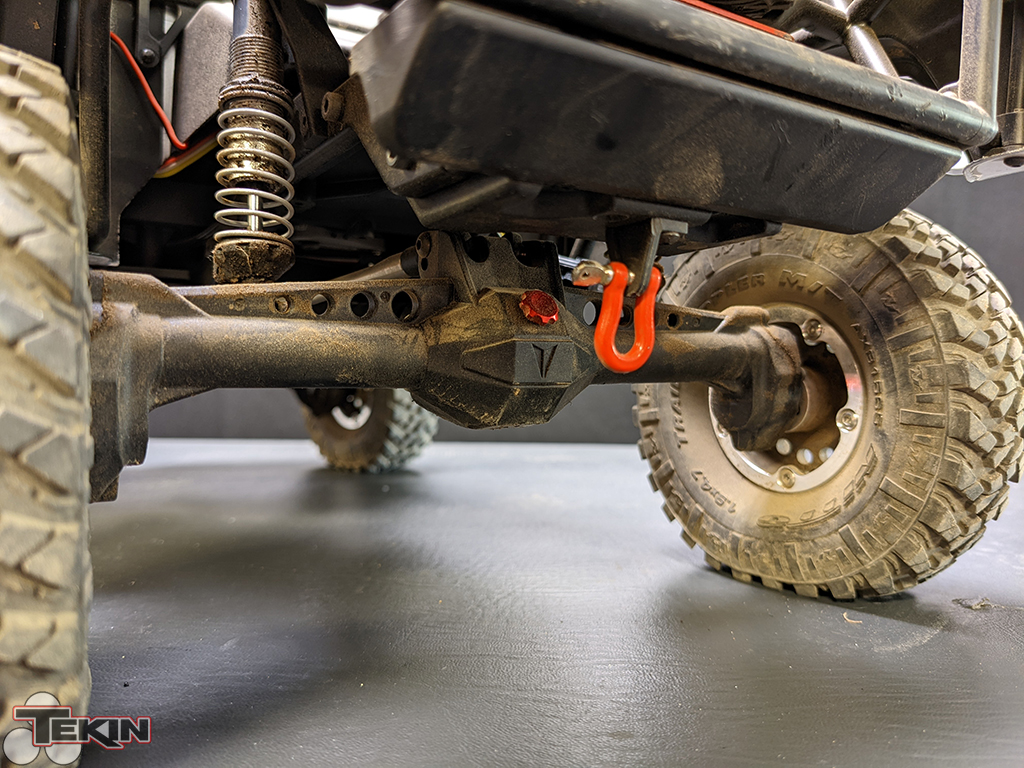 I am a portal hater. I've always preferred straight axles and longer shocks because I'm old school like that. The Phoenix is only the 2nd rig I've ever built that has portal axles and I can honestly say, they fit this truck really well and offer some welcome performance enhancement. The extra clearance is very nice in certain situations but it does come at the slight cost of a higher center of gravity that doesn't always help out. So far, they have proven to be tough and handled ROC412 3S brushless power and some violent throttle applications, which is great to see from plastic axle housings. They definitely aren't indestructible, but they sure slide over the rough stuff nicely.
S8E SHOCKS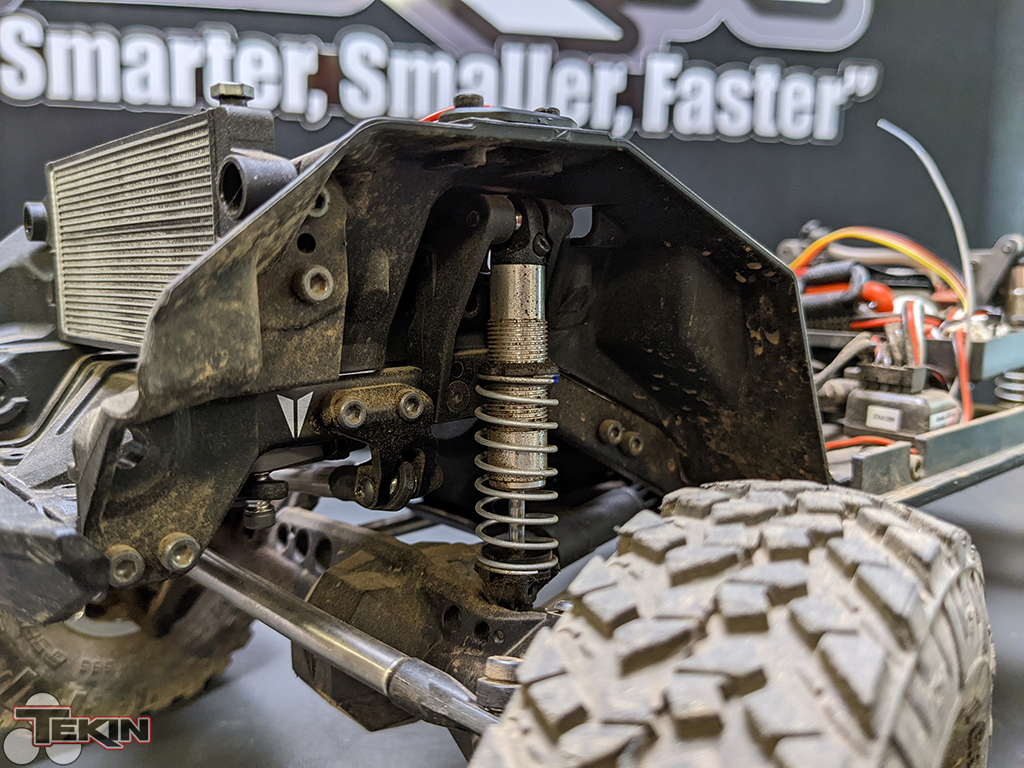 These shocks are good stuff. Easy to build, easy to bleed, tunable with a lot of option parts that are now available. The 70wt shock oil I went with works really well and kept the Phoenix stable and predictable. I even used them on a 3D printed snowmobile project I'm hoping to finish up this fall! Shh…
FINAL THOUGHTS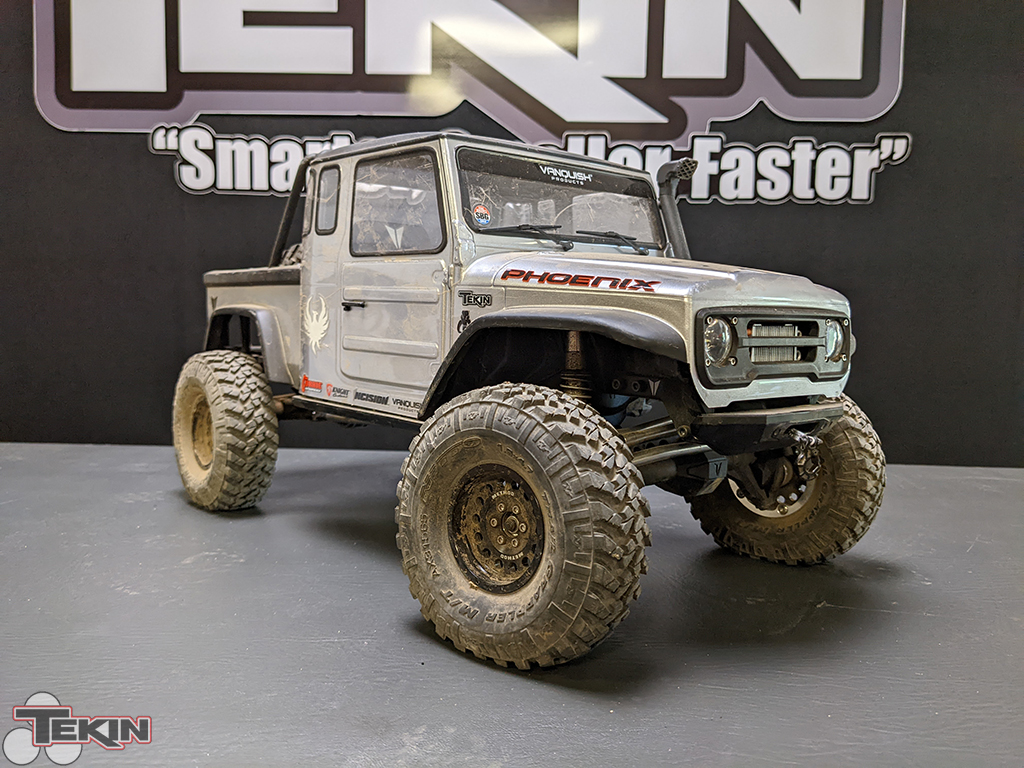 If you're in the market for a scale truck, the Phoenix is not one to sleep on. I honestly can't find anything about it I dislike (except those dang portal axles) and have really enjoyed scratching it up this summer. It's tough, it looks great and drives better than it looks!
They now have a straight axle version and last I checked, they are now $399 (portal) and $389 (straight) respectively and you can even choose a set of aluminum beadlocks as an add-on for $100, which saves you some coin.
Phoenix Portal Kit
Phoenix Straight Axle Kit
PARTS USED
Tekin
RX4 Element Proof ESC
ROC412 3100KV EP Motor
T-440 Steering Servo
T-120 Shift Servos
3S 4200mAh POWER CELL LiHV
Vanquish Products
VS4-10 Phoenix Portal 1:10 Scale Truck Kit
20mm Servo Arm
2x 24mm Servo Arm
Incision Series 2 LED Lighting Kit
Incision 1.9 Method MR307 Black
Incision #4 Hubs
Knight Customs
Phoenix Snorkel
Phoenix Rear Cage Hoop
Phoenix Oil Cooler
Axial Racing
1.9 Nitto Trail Grappler 4.75″ Tires R35
Crawler Innovations
Lil Nova 4.5 Comp Cut Inner / Soft Outer
Lil Nova 4.5 Comp Cut Inner / Med Outer