I mean, better late than never, right? Right?
I finally finished the Phoenix. I know I know, it took forever. What can I say, winter is not the ideal time to drive a scale rig around here with all the snow. It's DONE now though, so I'll be traveling down out of the snow to drive it soon!
ELECTRONICS
I threw everything we have at this one. RX4. ROC412. Power Cell. Three, yes THREE Servos and it could do with a fourth for a winch.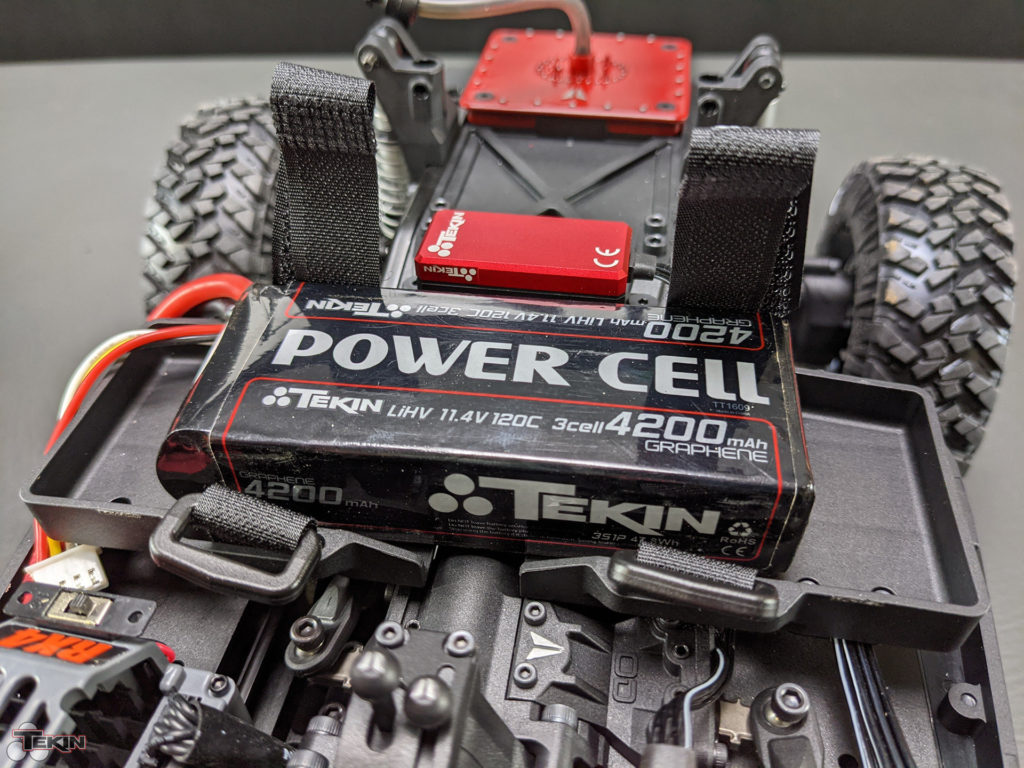 BODY
I'm super impatient when it comes to painting anything, but I tried to not rush this one. 3 coats of Silver Streak, 3 coats of Bright White and 3 coats of Gun Metal on the inside. Exterior I spent what feels like forever trimming away pieces of the overspray film to spray matte black on the fenders, roof, bed rails and window trim. The window trim took the longest, but it was 100% worth it.
The interior is a very simply matte black, silver dash and red seat center sections for a little color pop. I still need to find a good driver figure, but for now it's going driverless.
I also added a few Knight Customs accessories, the roll bar and snorkel which are both (and more) available on the MyMiniFactory KC store. You can buy the files and print them off yourself!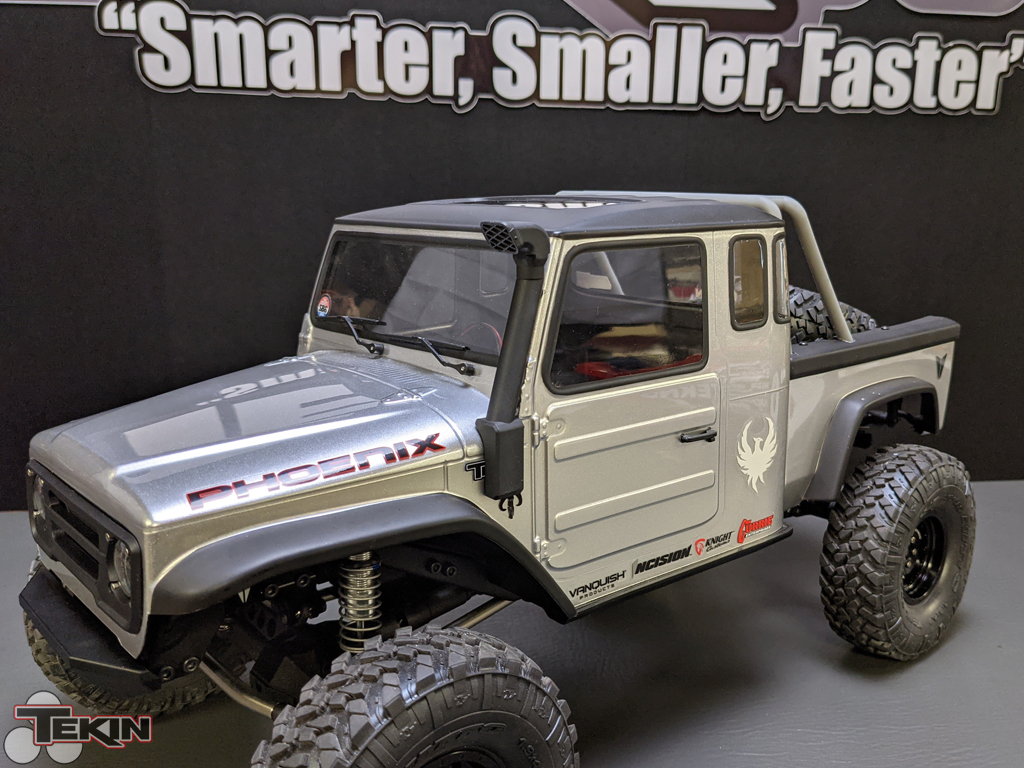 PARTS USED
Tekin
RX4 Element Proof ESC
ROC412 3100KV EP Motor
T-440 Steering Servo
T-120 Shift Servos
3S 4200mAh POWER CELL LiHV
Vanquish Products
VS4-10 Phoenix Portal 1:10 Scale Truck Kit
20mm Servo Arm
2x 24mm Servo Arm
Incision LED Lighting Kit
Incision 1.9 Method MR307 Black
Incision #4 Hubs
Axial Racing
1.9 Nitto Trail Grappler 4.75″ Tires R35
Crawler Innovations
Lil Nova 4.5 Comp Cut Inner / Soft Outer
Lil Nova 4.5 Comp Cut Inner / Med Outer