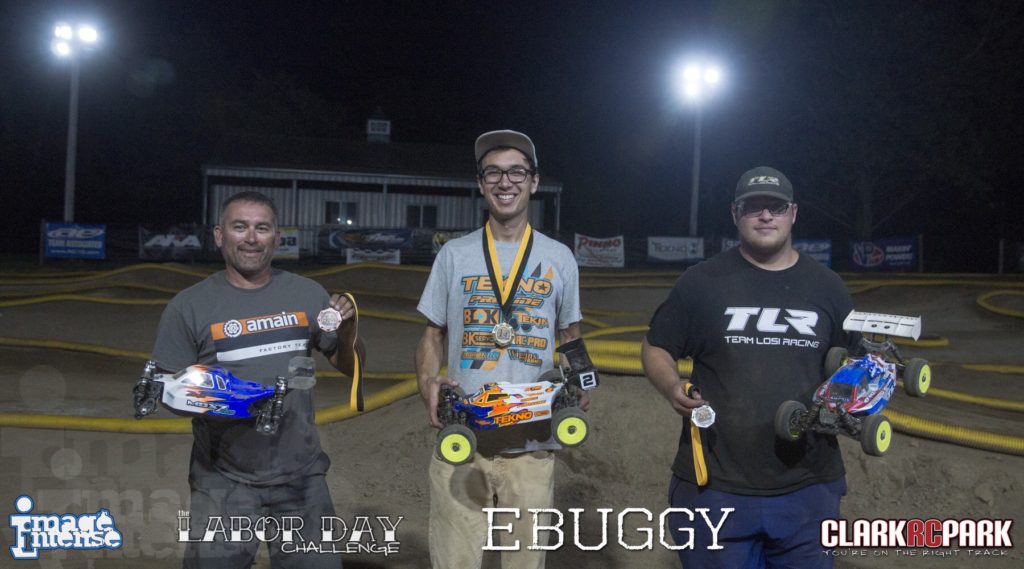 Had a blast racing the Labor Day Challenge this weekend at Clark RC Park! It's always a good time there thanks to Tim Clark! We ran a different format than usual with a seeding round and then double mains for all classes. I was able to Top Seed both Nitro Buggy and E-buggy after a close run with Collin! In E-buggy I would take the wins in A1 and A2 after some great racing with Collin until he had an electrical problem taking him out of A2 early. In Nitro Buggy it just wasn't my weekend for mains, I would run out of gas in A1 and have some issues in A2. I tried my best to come back and would end up 3rd overall. Congrats to Collin and Alex on their finishes! Huge thanks to Travis for all the pit help, and running to get my car when I decided to stay out too long! Thanks to all my Sponsors for their support!
Up next: Roar Regionals at LRT!
#workhardgofast
Tekno Rc
Pro-Line Racing
BLOK
Tekin
Rc Pro Fuel
BK Servo
Protek Rc
SS Creations
Wiggins Farms
JTP Rc

Images courtesy of Image Intense.