A great weekend of racing here in Myrtle Beach SC at the Badlands track which hosted the Spring Sting race with 132 entries. There was a very high percentage of rain in the area but somehow Mother Nature was on our side and only had a small 10 min delay.
Tekin factory drivers Max Flurer, Griffin Hanna and John Michael McGinty III would sweep the E-buggy podium.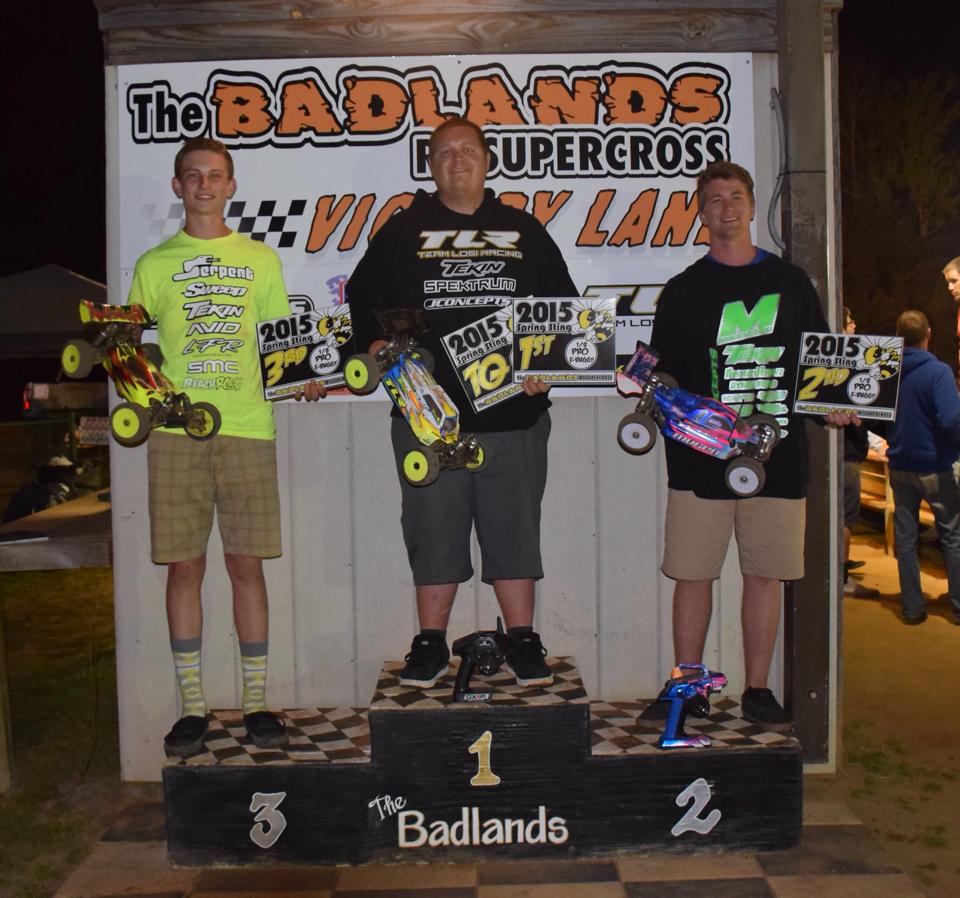 All 3 drivers chose the award winning Tekin Rx8 Gen2 esc and T8 Gen2 motor to power them to the podium.