Tekin factory drivers Chris Wheeler, Matt Olson, Rob King and Hunter King all attended the Casino Classic. While the entries were a little on the low side the racing action was taken serious by all who attended.
Chris "18" Wheeler would take the overall Tq in the 17.5 2wd Buggy class which had the most entries. Teammate Matt Olson would sit in P2.  Hunter King would sit in P7.  Matt Olson was the only driver to dip into the 19 second lap range with his RS Pro BE Spec R 17.5  powered B6 during qualifying. A single A main would see Matt Olson jump over Wheeler in the quad section! Wheeler would try to fight back immediately in the next corner and the two would collect each other. Olson got a racers roll and the lead, Wheeler would drop back.  Olson would get caught up in some traffic allowing Wheeler to catch back up and make a pass stick. The two would finish 1-2 separated by 2 seconds. The two RS Pro BE Spec R 17.5 powered buggies were the only two to dip into the 19 second lap range in the entire field. Results here.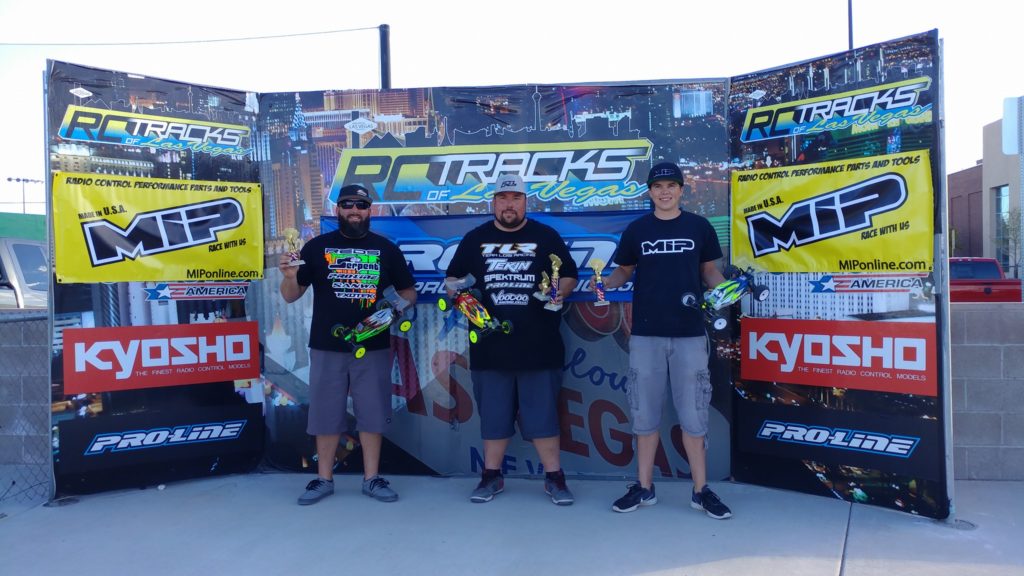 In the 4wd 13.5 class Matt Olson would dominate qualifying and the A-main lapping the entire field and once again was the only driver in the 19 second lap range running the RS Pro BE and Spec R 13.5 motor in his MIP equipped B64. Results here. Olson was the only driver to make the quad on this layout as well.
Chris Wheeler also won the 2wd Mod Buggy class running the Tekin RSX and Gen3 7.5T motor.